Michigan State basketball: 3 fearless predictions vs. USC in round one
Survive and advance.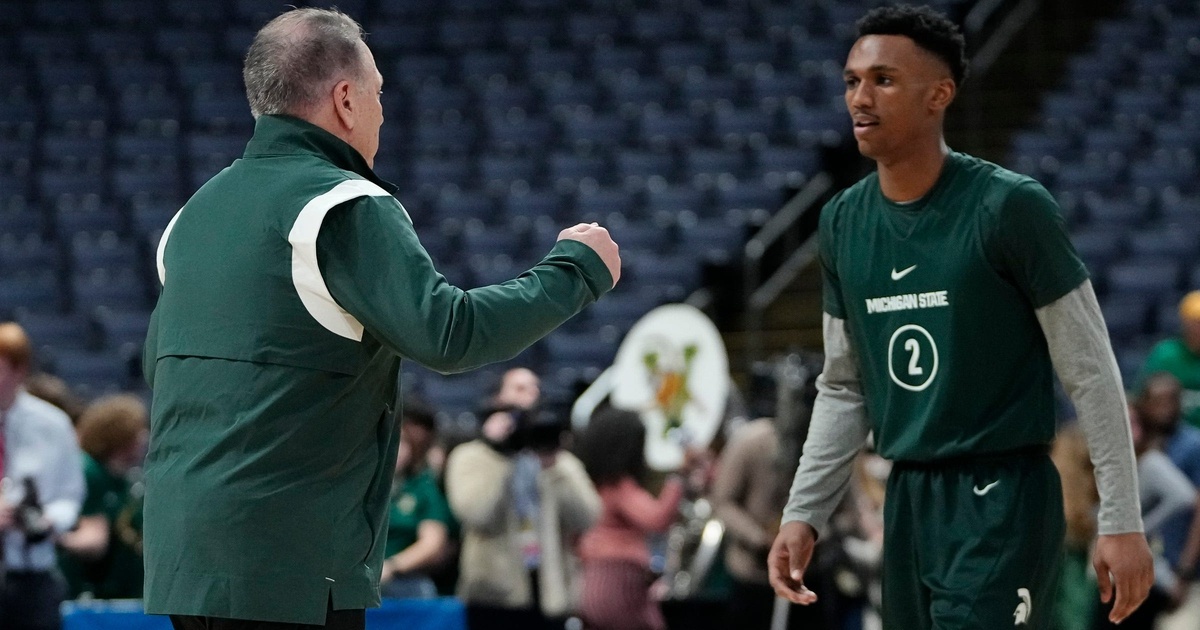 Michigan State basketball will take on USC on Friday afternoon in Columbus. Will we see a fifth Spartan first-round win in six years?
Tom Izzo has caught a lot of flak for losing in the first weekend over the past seven years. The Michigan State basketball coach followed up a shocking 15-over-2 upset loss to Middle Tennessee in 2016 with two straight second-round exits and then a Final Four in 2018-19.
Then COVID-19 happened and the 2020 tournament was canceled and the Spartans haven't made it out of the first weekend since Cassius Winston was robbed of a senior run.
So in the past five tournaments, Izzo has made it to the round of 32 four times and he's looking to make that five out of six this season but also make it to the second weekend for the first time since 2019.
Michigan State will be matched up with a tricky USC team in the first round and this is a matchup that could work in the Spartans' favor.
Will they win, however? Let's dive into some predictions.
1. Joey Hauser is going to get hot
I remember during last year's first-round game against Davidson, the Fighting Foster Loyers let Joey Hauser get hot. He almost single-handedly led Michigan State to a win over the Wildcats and into a matchup with Duke. He'll have similar success this year.
Hauser is going to get hot from the jump as USC just won't know how to guard him. They'll give him too much space from off-ball picks and he'll even drive the lane and get to the line.
The senior forward will finish with 21 points as he'll get hot in the second straight first-round game to extend his career.
2. Michigan State hits 10-plus threes again
There was a string of games in which Michigan State couldn't seem to miss from deep. Against Iowa, Nebraska, and Ohio State, the Spartans were shooting around 58 percent from deep as a team. That's just insane. They were making at least 10 per game in that stretch.
They're going to forget the Ohio State game in the Big Ten Tournament and they'll get back to the hot shooting, making at least 10 threes against the Trojans.
USC doesn't defend the 3-point line well and it patrols the post well, so that kind of plays right into what Michigan State wants to do. Hauser will hit a few big threes, Tyson Walker will hit two, and Jaden Akins will finish with a few of his own as the Spartans light it up from 3-point land.
3. MSU wins, covers
As it stands on Thursday evening, the sportsbooks have Michigan State as somewhere in the ballpark of a 2-point favorite. I think the Spartans are not only going to win, but they'll cover.
That may not sound incredibly bold, but getting wins in March over fellow power conference teams is not an easy task. Michigan State is going to make a bid for its first second weekend in four years and silence the doubters, but after beating USC by six, 80-74, it'll need to take down Marquette (more than likely).
Michigan State survives and advances.