Michigan State basketball: 3 quick thoughts from clutch win over Iowa
Never a doubt.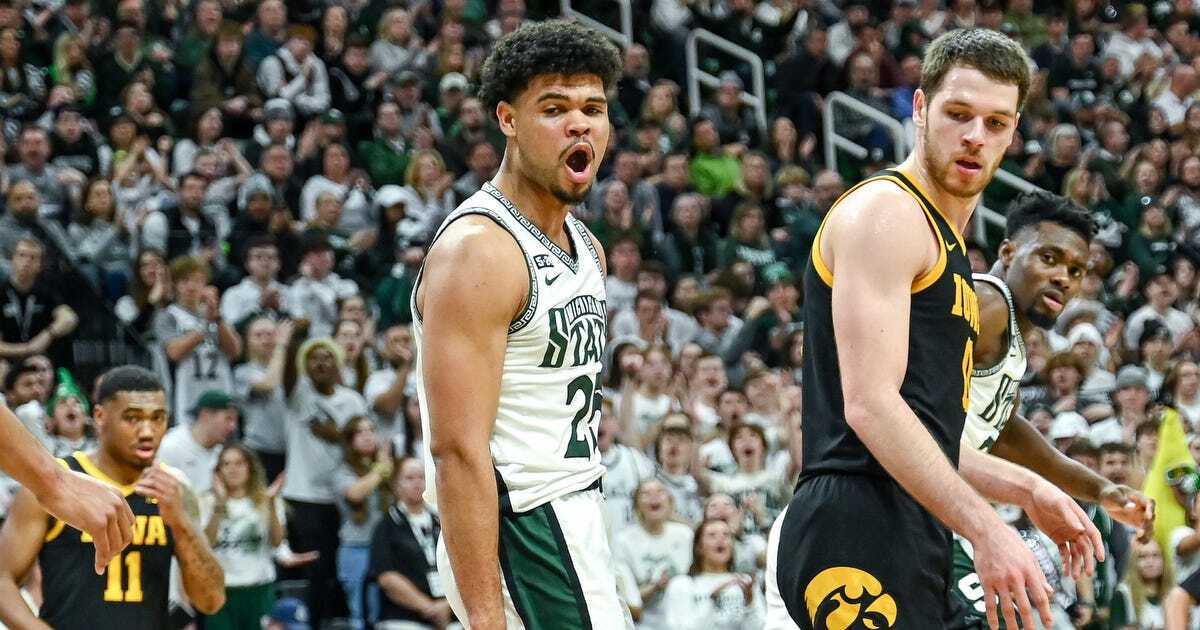 Michigan State basketball picked up an important win over Iowa on Thursday night to improve to 14-7. Some quick thoughts.
Never a doubt. Michigan State basketball found itself playing from behind for most of the game on Thursday night against Iowa, but the Spartans took a lead in the final minute and held on for good.
Mady Sissoko had one of his best games of the year with a double-double while Tyson Walker and AJ Hoggard really struggled all game long.
But hey, a win's a win, and Michigan State improves to 14-7 on the year and 6-4 in league play.
Here are my quick post-game thoughts.
1. Michigan State doesn't win without Malik Hall
No one expected Malik Hall to return on Thursday night but it was a nice surprise and it ended up being the difference in this one. Hall finished the game with 11 points, four assists, and three rebounds off the bench while playing some really good defense on Kris Murray, holding him to 11.
Michigan State doesn't win this game without that boost off the bench and it just goes to show how important he is for this team moving forward.
2. Second-chance points are becoming an issue
Far too often Iowa got second-chance opportunities that kept Michigan State behind. The Spartans needed to crash the glass and Iowa was doing its best to ensure that didn't happen.
While Michigan State had 12 offensive rebounds, Iowa had 10 and capitalized too often. That nearly killed the Spartans. We need to see better box-outs and no more falling asleep on the defensive glass. There's no way Iowa should have out-rebounded MSU.
Plus, that last sequence almost gave the Hawkeyes a wide-open three for the win on an offensive board.
This is becoming a theme.
3. We won't see AJ Hoggard have this bad of a game again
This was a bad game for AJ Hoggard. I mean, like really bad. Probably his worst game of the season and one of his worst as a Spartan.
Outside of picking up bad fouls and turning the ball over in head-scratching ways, he was missing easy buckets and free throws. In the second half, he missed a wide-open layup that would have given the Spartans a 55-53 lead and then barely grazed the rim on a free throw to potentially put them up three with under 30 seconds left.
We won't see AJ have this poor of a game again and it's a good thing he got it out of his system now.