AJ Hoggard stays late after Iowa win to shoot free throws
AJ Hoggard is a perfectionist.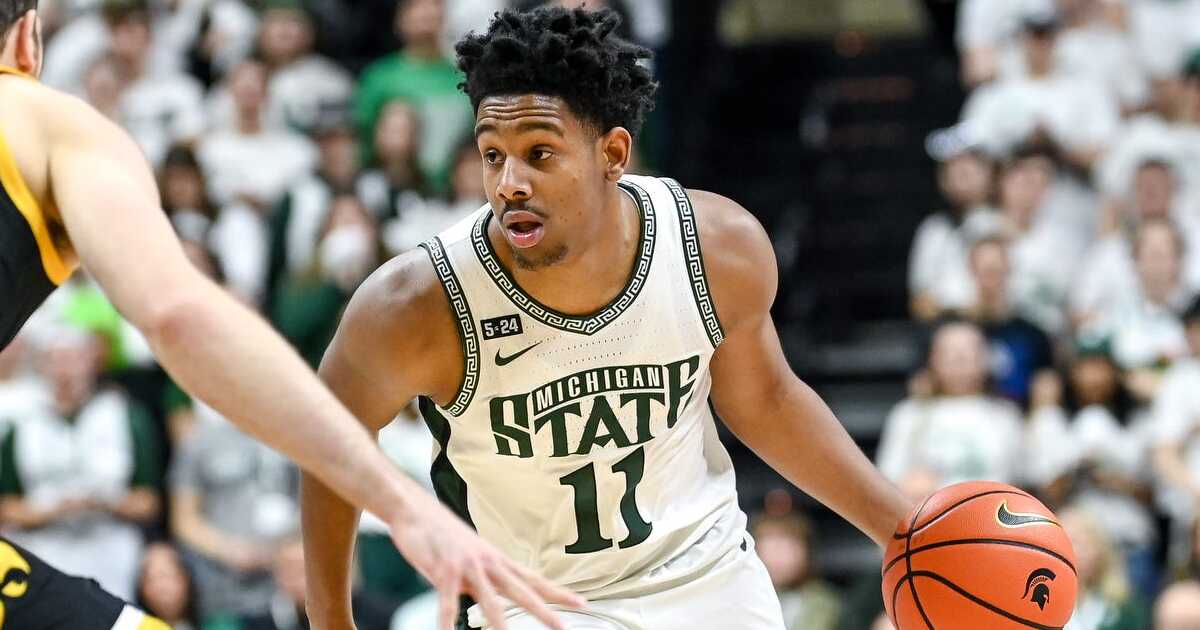 AJ Hoggard had a tough night in a tight Michigan State basketball win over Iowa and he stayed late to get some shots up.
AJ Hoggard wasn't himself on Thursday night.
As Michigan State needed some scores down the stretch, he struggled from the field and ended up with just seven points and one assists with three turnovers on 3-for-12 shooting.
Even worse, the much-improved free throw shooter missed a critical front-end of a 1-and-1 down the stretch to keep the game within two. He failed to extend the lead to a comfortable four with under 15 seconds left. And it wasn't just that he missed it, it was the fact that he barely grazed the front of the rim. He just looked off.
Shaking his head in disgust after the miss, Hoggard had to try to lock down defensively in order to keep the win in Michigan State's pocket.
But even though he had a decent defensive game with four steals and some solid, aggressive play on Kris Murray, Hoggard knew he nearly let MSU down.
So he did what leaders do after disappointing performances: he went right back to the lab.
Just 10 minutes after the game was over and Michigan State added a tally in the win column to improve to 14-7, Hoggard hit the court to improve his game.
He was spotted shooting free throws right after the game.
Hoggard back out in the court ten minutes after the game ends, shooting free throws. pic.twitter.com/TNYvpPTEtP

— David Harns (@DavidHarns) January 27, 2023
Honestly, this is a sign of a special player. The dust barely settled on the win and even though the Spartans escaped, he was unhappy with his play. He rejects the idea of being content.
This was probably his worst game of the year and he missed a critical layup late as well as that free throw, so you can't blame him for wanting to get right back out there to correct the issues. I wish more players were like this, but AJ Hoggard is a different breed of point guard.
Don't expect him to fall flat in big moments or come up way too short on free throws in a clutch situation any time soon. And if he does, you know he'll waste no time getting right back to the lab.
This player-led team is in good hands.