Michigan State basketball: 4-star CG Jase Richardson talks to Tom Izzo "basically every day"
Tom Izzo is still very much interested in this legacy recruit.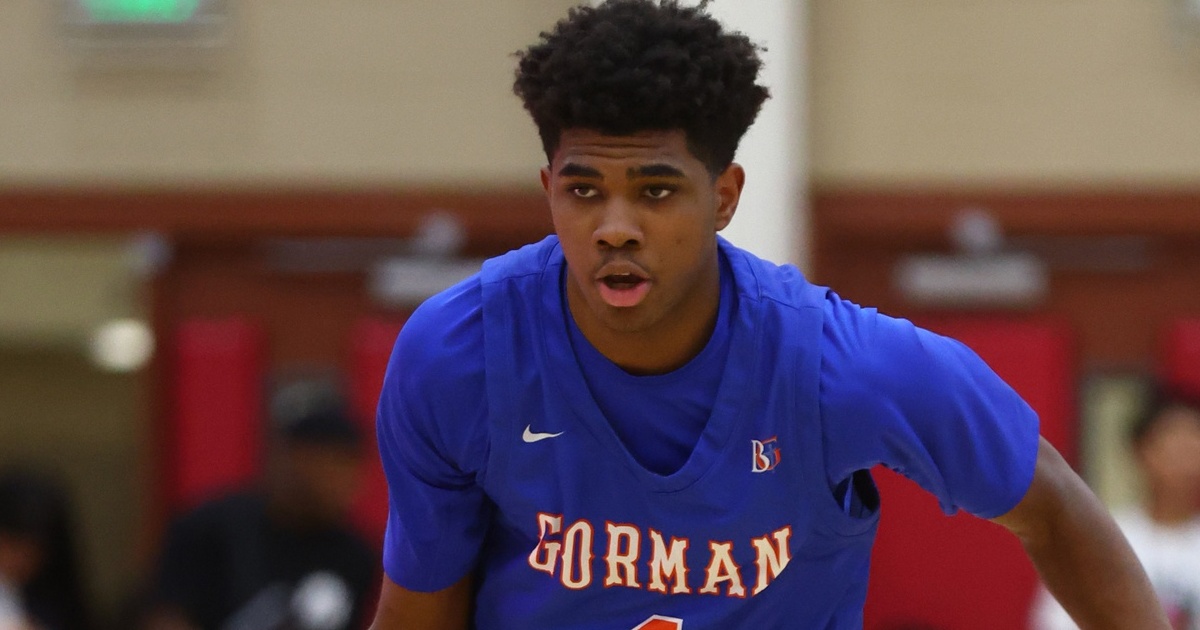 Michigan State basketball is one of the programs in the mix for four-star guard Jase Richardson, the son of Jason Richardson.
Tom Izzo is building a really solid 2024 recruiting class for Michigan State basketball. After landing the No. 4 overall class in the nation in 2023, Izzo isn't satisfied, currently sitting at No. 5 in the 2024 cycle with Kur Teng and Jesse McCulloch committed.
But he's obviously not stopping there.
A few names have surfaced regarding his remaining targets in the 2024 class after McCulloch's commitment last week such as five-star small forward Bryson Tucker, five-star centers Flory Bidunga and Tyler McKinley, and four-star shooting guard Jonathan Powell. One name doesn't get brought up enough, though: four-star combo guard Jase Richardson.
The son of Michigan State legend Jason Richardson is one of the top prospects in the 2024 class, ranked No. 40 overall and No. 6 in terms of combo guards, per the 247Sports Composite.
Richardson is reportedly gearing up to cut his list of schools down and he's been hearing from some big names like Kansas, Alabama, and Arkansas on the recruiting trail.
According to Travis Branham, however, the Spartans are also heavily involved.
Here's what he had to say about Michigan State:
"I have just been talking to coach Izzo, coach Montgomery basically every day. They're just checking on how I am doing, how my family is doing and just trying to get me with the new recruits they got and have me talk to them too."
That seems positive. Many fans had wondered why he wasn't mentioned much in terms of 2024 targets, but that's clearly not the case behind the scenes. Izzo and Mark Montgomery have been in constant contact with him and it seems like they're not going down without a fight.
Izzo has a clear advantage. He coached Jase's dad back in the early-2000s and send him to the NBA where he starred for over a decade. If Jase has any questions or concerns, he can just ask his dad.
It's good to see that Izzo is still pushing for the talented son of his former star player.
Finishing the class with a true center, Tucker, and Richardson wouldn't be too shabby.
Xavier Booker "relentless" in recruiting 4-star guard Jase Richardson
The incoming freshman wants Jase Richardson to join him in 2024.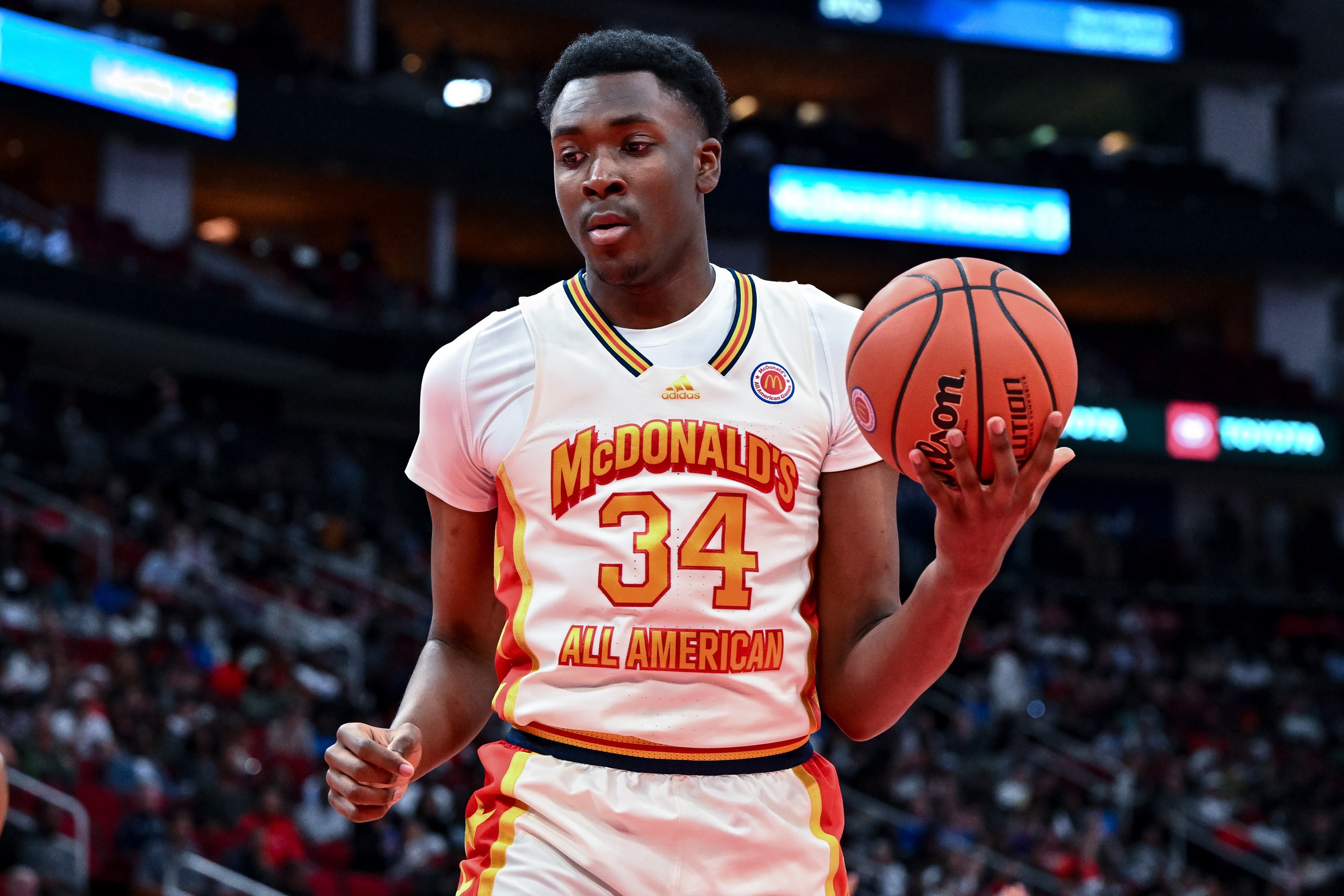 Michigan State freshman and five-star Xavier Booker has been "relentless" in his pursuit of Jase Richardson.
With all of the 2023 class freshmen arriving on campus, it feels only right that Michigan State fans look ahead to the 2024 class.
Tom Izzo just landed arguably his best class ever, headlined by Xavier Booker, Jeremy Fears, Coen Carr, and Gehrig Normand. He's now aiming to land an equally impressive 2024 class that currently has four-stars Jesse McCulloch and Kur Teng committed.
One of the top targets left on the board is a legacy recruit: Jase Richardson.
The son of Spartan legend and NBA star Jason Richardson has spoken highly of Michigan State over the past year and he even took an official visit back in October. Since then, he's garnered a ton of interest from major programs including Alabama, Arkansas, San Diego State, USC, and Virginia. He's weighing his options.
At the recent Pangos All-American Camp, he spoke with 247Sports' Brandon Jenkins about his recruitment and he said that he is planning officials to Alabama and Cincinnati.
He also said that one Michigan State player is "relentless" in his recruitment: Xavier Booker.
The five-star big man from the 2023 class has apparently been doing some recruiting of his own, per Jenkins' interview with Richardson.
"Every coach calls me every other day. I like the culture there. Everybody there is family. Xavier Booker has also been relentless in recruiting me."
Surprised to hear this? A lot of people might be considering Booker was widely considered by Spartan fans to be a one-and-done prospect. Some experts, however, believe that he could be a 2-3 year type of player based on his frame and raw skills. Patience has been the word used by some recruiting experts regarding Booker.
As for the recruitment of Richardson, it's cool to see that a highly-regarded player like Booker is putting in work to get Jase to Michigan State. You don't often see that. Who wouldn't want a five-star and top-10 player in the country to say they want to play with you?
This could be one heck of a recruiting tool for Izzo.
Richardson told Jenkins that he plans on committing before his season starts in the fall. He's the No. 44 overall recruit and No. 7 combo guard in the nation, per the 247Sports Composite.
Michigan State basketball prioritizing 5-star SG Isaiah Elohim
Elohim would be a heck of a 2024 addition.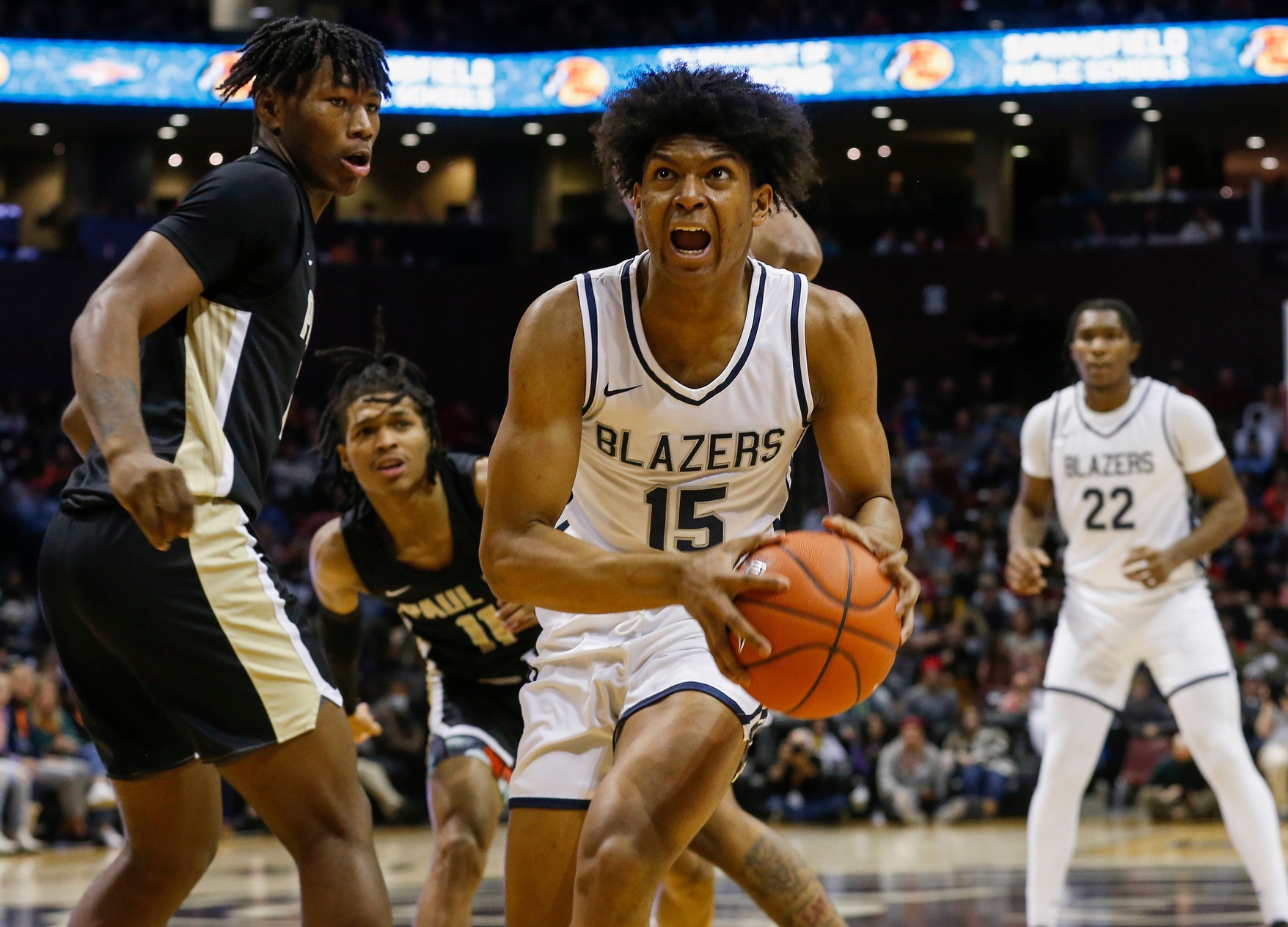 Michigan State basketball is one of six schools reaching out the most to five-star shooting guard Isaiah Elohim.
In a tweet from 24/7 High School Hoops, it was recently revealed that Michigan State basketball, among five other programs, is showing plenty of interest in highly-ranked shooting guard Isaiah Elohim from California.
2024 5⭐️ Isaiah Elohim is one of the top players in the '24 class. He told me he's hearing the most from these schools lately:

UCLA
Kansas
Arkansas
Kansas State
USC
Michigan State

He tells me he'll be looking to start setting up visits in the coming weeks. #11 in the ESPN100. pic.twitter.com/4jTXncDCJL

— 24/7 High School Hoops (@247HSHoops) May 23, 2023
The 6-foot-5, 190-pound Elohim isn't an athletic freak like Coen Carr, but has excellent size, speed, and athleticism regardless. He also has a good shot and excels at scoring the ball from around the court. It's easy to envision him being the kind of guy in the future who can drop a flurry of jumpers and take over a game.
Elohim is currently attending Sierra Canyon in Los Angeles, Calif. This is big-time basketball school that has produced plenty of NBA talent, including Kenyon Martin Jr. and current Detroit Piston Marvin Bagley. It's also the same school that Bronny James attended. The fact that Elohim was able to excel at such a prestigious basketball school (against excellent competition) gives me plenty of confidence that he can translate to the next level.
Tom Izzo will have to beat out other big-name programs such as Kansas, UCLA, Duke, Kentucky, and Baylor (who have also reportedly been showing interest) for the top-20 ranked shooting guard. Michigan State just capped off a top-five ranked class for 2023, but keeping the recruiting hot streak going for 2024 would be massive for the program. The more five-stars you have, the more five-stars you get — talent wants to play with talent.
Look for a visit to be scheduled soon.
It might be time for Izzo to land his latest five-star.
Coen Carr throws down incredible free throw line dunk (Video)
Coen Carr is a freak.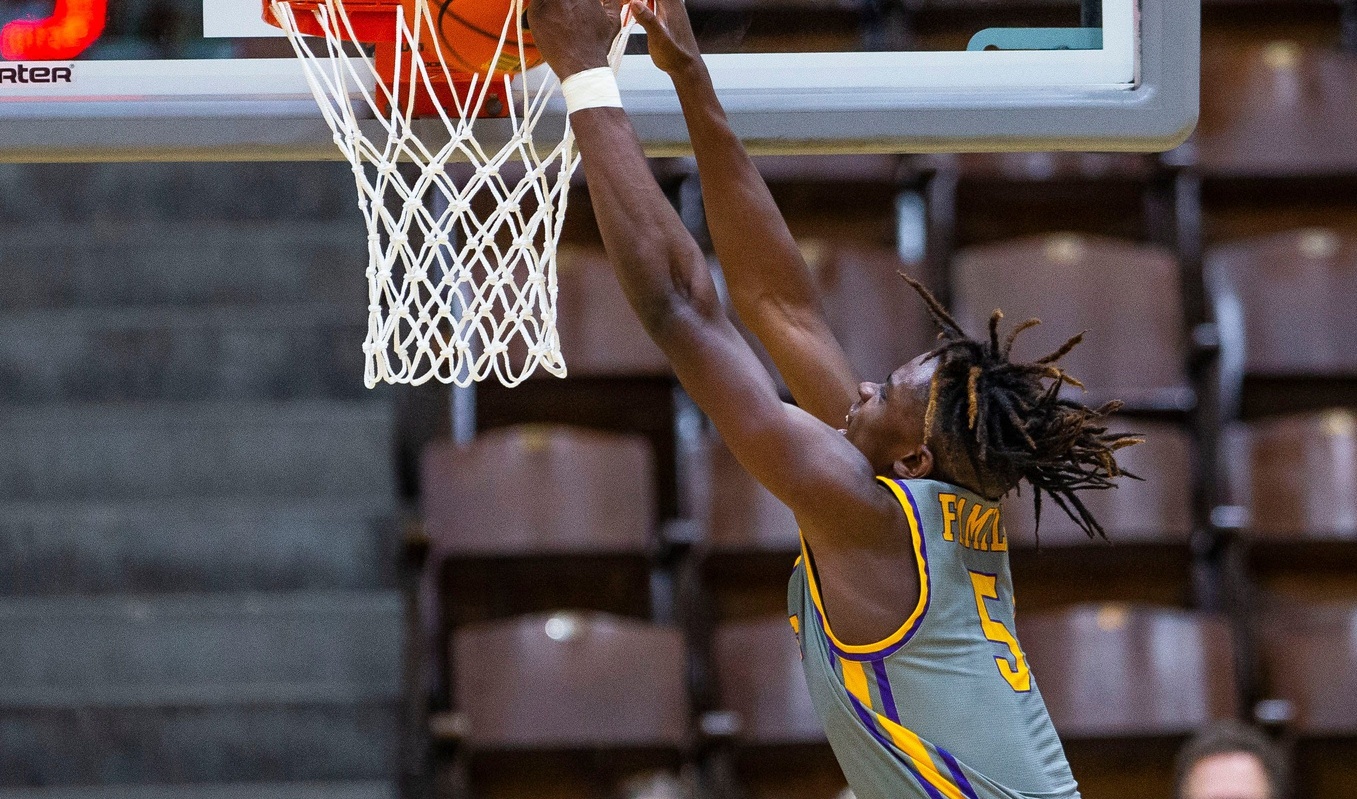 Coen Carr flashed his elite athleticism once again, throwing down a dunk from the free throw line this weekend.
Incoming MSU freshman forward Coen Carr has displayed his extreme athleticism all offseason. It seems like every week a new video surfaces of him doing something mindboggling.
Today's highlight shows Carr dunking from the free throw line.
Coen Carr taking off from the FREE THROW LINE 🤯 (via daddyharden/TT) pic.twitter.com/R8U8OKK5qP

— Overtime (@overtime) May 21, 2023
This is something that most NBA players can't even do but Carr looks like he is able to do this with ease and had the whole gym rocking in the video.
Coen Carr is one of four players joining the Michigan State Basketball program this season, joining five-stars Xavier Booker and Jeremy Fears as well as four-star Gehrig Normand. According to 247Sports, he is the No. 31 player in the class and No. 7 at his position. Carr was not always ranked this high, but his ranking skyrocketed during his senior season as he vastly improved his game.
Michigan State's 2023 class is one of Tom Izzo's best ever. The Spartans class is No. 4 in the country and is the best in the Big Ten. Each freshman will be ready to play day one and will mesh perfectly with the returning players.
What will Coen Carr do next? My guess is we won't have to wait too long to see his next high-flying dunk shock the internet. He's going to tear the roof off of Breslin next year.