Michigan State basketball: 4-star CG Jase Richardson talks to Tom Izzo "basically every day"
Tom Izzo is still very much interested in this legacy recruit.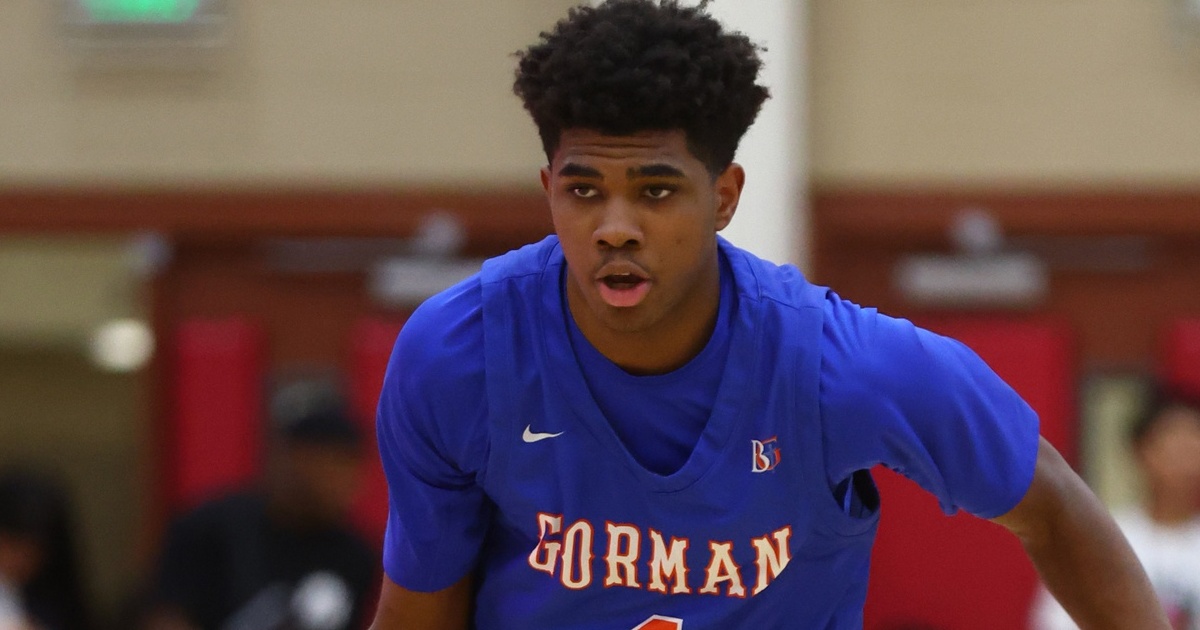 Michigan State basketball is one of the programs in the mix for four-star guard Jase Richardson, the son of Jason Richardson.
Tom Izzo is building a really solid 2024 recruiting class for Michigan State basketball. After landing the No. 4 overall class in the nation in 2023, Izzo isn't satisfied, currently sitting at No. 5 in the 2024 cycle with Kur Teng and Jesse McCulloch committed.
But he's obviously not stopping there.
A few names have surfaced regarding his remaining targets in the 2024 class after McCulloch's commitment last week such as five-star small forward Bryson Tucker, five-star centers Flory Bidunga and Tyler McKinley, and four-star shooting guard Jonathan Powell. One name doesn't get brought up enough, though: four-star combo guard Jase Richardson.
The son of Michigan State legend Jason Richardson is one of the top prospects in the 2024 class, ranked No. 40 overall and No. 6 in terms of combo guards, per the 247Sports Composite.
Richardson is reportedly gearing up to cut his list of schools down and he's been hearing from some big names like Kansas, Alabama, and Arkansas on the recruiting trail.
According to Travis Branham, however, the Spartans are also heavily involved.
Here's what he had to say about Michigan State:
"I have just been talking to coach Izzo, coach Montgomery basically every day. They're just checking on how I am doing, how my family is doing and just trying to get me with the new recruits they got and have me talk to them too."
That seems positive. Many fans had wondered why he wasn't mentioned much in terms of 2024 targets, but that's clearly not the case behind the scenes. Izzo and Mark Montgomery have been in constant contact with him and it seems like they're not going down without a fight.
Izzo has a clear advantage. He coached Jase's dad back in the early-2000s and send him to the NBA where he starred for over a decade. If Jase has any questions or concerns, he can just ask his dad.
It's good to see that Izzo is still pushing for the talented son of his former star player.
Finishing the class with a true center, Tucker, and Richardson wouldn't be too shabby.