Michigan State basketball target Jase Richardson shows off his bounce (Video)
Jase Richardson really is Jason's son.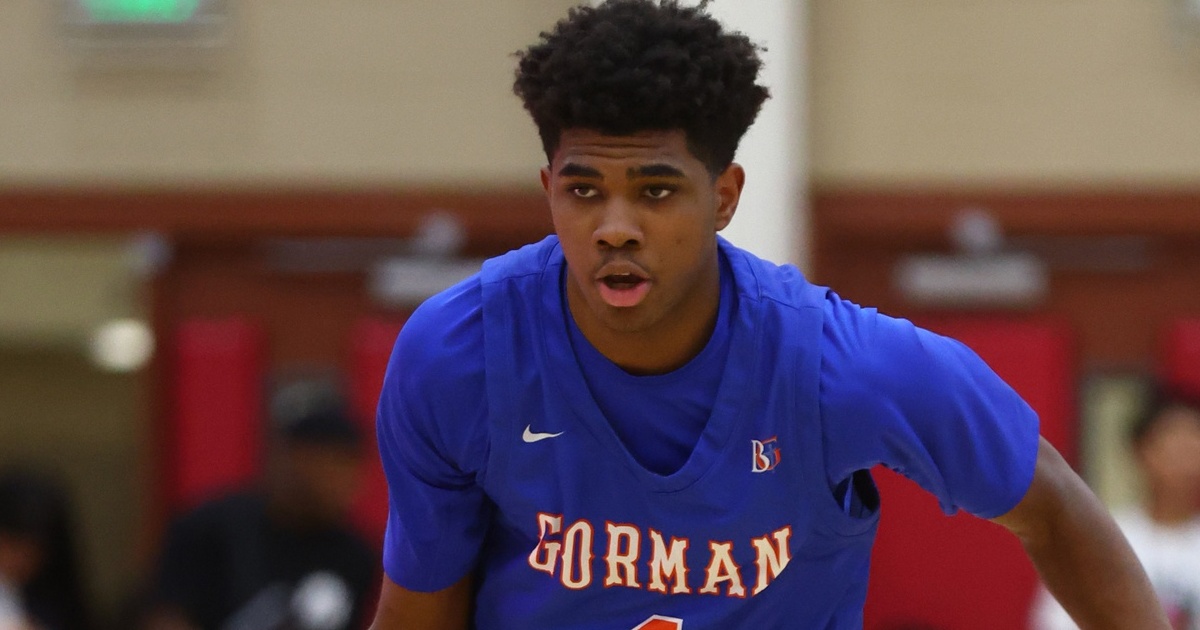 Michigan State basketball target Jase Richardson channeled his father and threw down a monstrous dunk during EYBL play.
Mesa, Ariz. – EYBL Session 2 took place this past weekend in Mesa, Ariz. and there were several Michigan State targets and coaches in attendance. Michigan State basketball assistants Thomas Kelley and Doug Wojcik were both in attendance throughout the weekend.
One of the players they watched several times over the weekend was 2024 guard Jase Richardson. Richardson is 6-foot-2 and 165 pounds and is from Las Vegas, Nev. He attends Bishop Gorman and is ranked No. 46 overall in his class (247Sports Composite).
Oh and also, he's the son of former Michigan State star Jason Richardson.
Richardson played for Michigan State from 1999-2001 before leaving after his sophomore season for the NBA. In his sophomore season at MSU, Richardson averaged over 14 points per game. He also helped give Tom Izzo his first, and only (as of now), national championship in 2000.
The Golden State Warriors took the Saginaw native fifth overall in the 2001 NBA Draft. Richardson would not only go on to establish himself as a great scorer in the NBA but also one of the best dunkers the league has ever seen. He won the NBA dunk contest in 2002 and 2003, and it looks like his son Jase has inherited some of his father's athleticism.
Don't believe me? Take a look.
Jase Richardson has some bounce ?
? @_acvisuals pic.twitter.com/d5mlQedZg3

— Brendon Pricco (@brealstudios) May 1, 2023
The video was captured by Anthony Chiu.
Richardson is one of Michigan State's top targets in the 2024 class and recent reports show the Spartans are making a good impression.
Richardson recently spoke about Michigan State's recruiting pitch to him.
​​"I have just been talking to Coach Izzo, Coach Montgomery basically every day. They're just checking on how I am doing, how my family is doing, and just trying to get me with the new recruits they got and have me talk to them too," Richardson told Travis Branham of 247Sports.
With a class already ranking No. 9 nationally (247Sports) consisting of Kur Teng and Jesse McCulloch, Richardson's addition would be a nice touch.
Richardson also said he could be cutting his list after the "second or third (EYBL) session." With the second EYBL session just wrapping up, could we see him cut his list soon?
I don't know about you, but I need to see a Jase Richardson dunk in East Lansing.