Michigan State Basketball: AJ Hoggard joins other Spartan greats
AJ Hoggard is on the verge of greatness.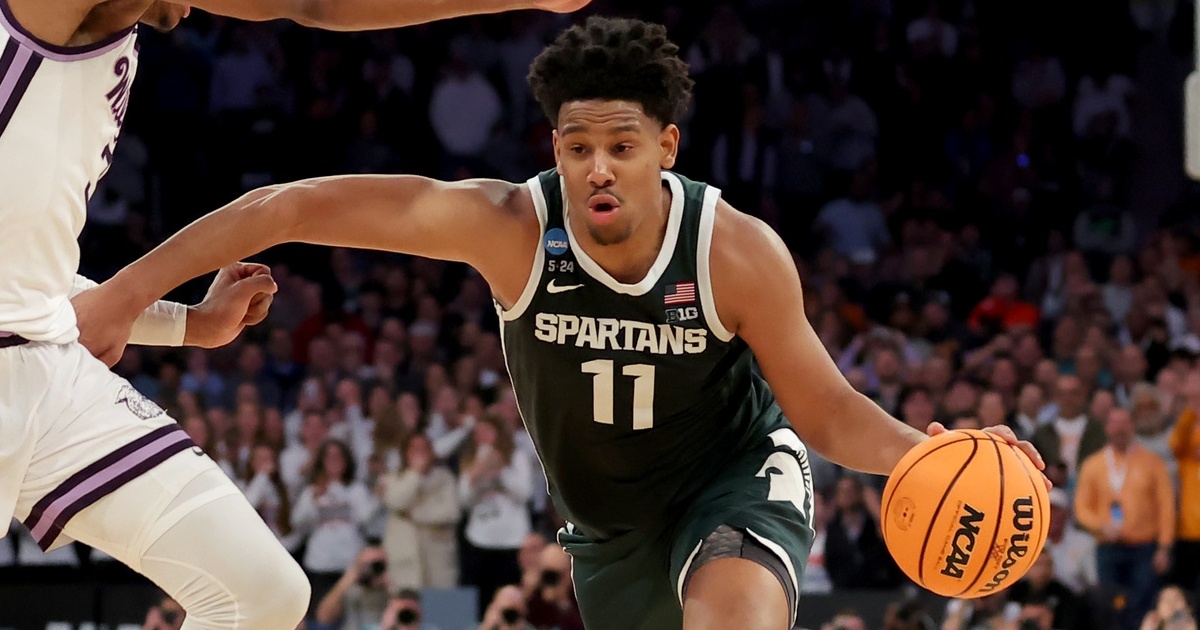 Even though Michigan State basketball was eliminated in the Sweet 16, A.J. Hoggard was named a member of the All-Region team.
Going into the NCAA Tournament, Michigan State basketball sported one of the best backcourts in the nation. Tyson Walker and A.J. Hoggard accounted for a large majority of Michigan State's scoring over the last few months.
During the tournament, Walker was headlined for most of the Spartans' matchups, and rightfully so. But in all three games, it was Hoggard who quietly kept the Spartans rolling. Hoggard took his late-season criticism and flipped the script in the tournament. While Walker was doing most of the interviewing and storyboarding, Hoggard was moving in the shadows.
In MSU's opening game against USC, Hoggard finished with 11 points and five assists, going 4-for-9 from the field. In the Round of 32, he did more of the same against a much more dynamic team in the Marquette Golden Eagles. A.J. would finish with 13 points and four assists, doing his part in taking down the Big East Player of the Year. In Michigan State's final game in the tournament, Hoggard took over and gave Kansas State a run for its money. Hoggard would score a season-high when it mattered most, putting up 25 points on 7-for-14 shooting.
Anchored by this final performance, Hoggard was named to the East's All-Region team, joining two others from Kansas State and two from the Final Four-bound Florida Atlantic.
After averaging 16.3 points, 5.0 assists, and 2.7 rebounds and being named to the East All-Region team, Hoggard joins the likes of 15, or so, other Spartans before him to be named to the All-Region Team.
While the Spartans were unfortunately sent home early, this feat should not be overlooked.
Hoggard joins a group headlined by players like Mateen Cleaves, Travis Trice, Draymond Green, and more. The natural next steps for Hoggard are a Final Four appearance, and then joining the much more elusive club of all-tournament team where Cleaves, Goran Suton, Morris Peterson, Kalin Lucas, and A.J. Granger will be waiting. It's safe to assume the two, a Final Four appearance and an all-tournament team, could go hand in hand.
For what it's worth, Hoggard's performance throughout this NCAA Tournament ranked 33rd amongst all Tom Izzo's players. Finishing with a score of 308 out of a possible 780, Hoggard would end up tying with Miles Bridges in the 2017-18 tournament, who finished his tournament averaging 20 points, 7.5 rebounds, and 2.0 assists per game.