Michigan State basketball: Boo Buie is unfortunately back again
Horrible day.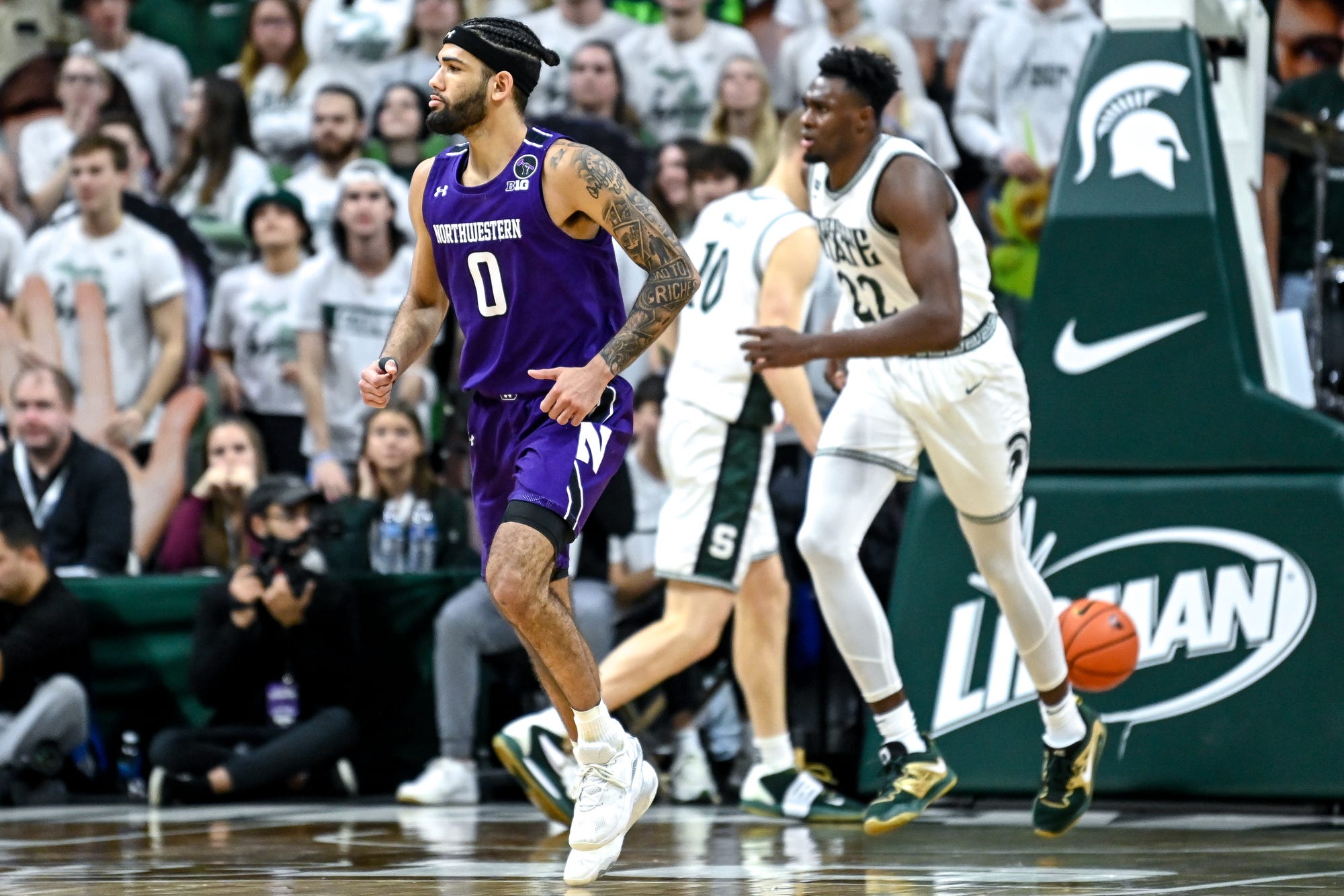 Noted Michigan State basketball killer Boo Buie has announced he's back for one more season. This is just awful news.
To the dismay of Michigan State basketball fans everywhere, Northwestern star guard Boo Buie has announced he is returning to Northwestern for one more season.
To the average fan this may feel unimportant, but let me tell you, this guy gives me nightmares. Buie has been one of the premier guards in the conference for a few years now, and that won't change heading into next season. Buie helped lead the Wildcats to their second NCAA Tournament appearance in program history as well as the No. 2 overall seed in the Big Ten Tournament this past season.
How great has Buie been in his career against MSU? He has played the Spartans six times in his career and has averaged 17.5 points, 3.0 rebounds, and 3.3 assists per game in those contests. On top of that, the Wildcats and Spartans have split the series each winning three times throughout Buie's career.
Northwestern has the recent upper hand however winning three of the last four meetings. That is not the dominance MSU is used to when it comes to a perennial bottom feeder in the conference. In those six games, Buie has scored at least 20 points three times including 26 in his first game as a freshman and 30 as a sophomore.
Compare those stats to his career averages of 13.4 points, 2.6 rebounds, and 3.9 assists and you can see that he has been significantly better again the Spartans.
Unfortunately, MSU is scheduled to face Buie's Wildcats twice in the 2023-24 regular season. MSU has high aspirations and is expected to compete for and win the Big Ten regular-season title this year, seeing Buie on our schedule twice does not help that cause. He will be one of the best guards in the conference and likely an all conference player once again when the seasons all said and done.
With all the good that comes with Buie as a player, MSU has the personnel at their disposal to slow him down and beat the Wildcats. Michigan State basketball will feature one of the premier backcourts in the conference and country with AJ Hoggard, Tyson Walker, and (hopefully) Jaden Akins — if Hoggard and Akins return to MSU. Adding in incoming freshman Jeremy Fears to the mix only strengthens the elite depth we have to help slow Buie down. And even if Buie is having one of his patented monster outings against MSU, I have full faith that the Spartans will able to outscore the Wildcats and still come away with the win.
On paper, these two meeting this winter don't seem like much, but I personally have them circled on my schedule as games I am looking forward to. I bet our team also has these games circled on their calendars knowing just how dominant he has been against them.
As a person, I have no issue with Boo Buie, but man do I hate having to play two more times.