Michigan State basketball officially earns double-bye in Big Ten Tournament
Everything has gone right for MSU this weekend.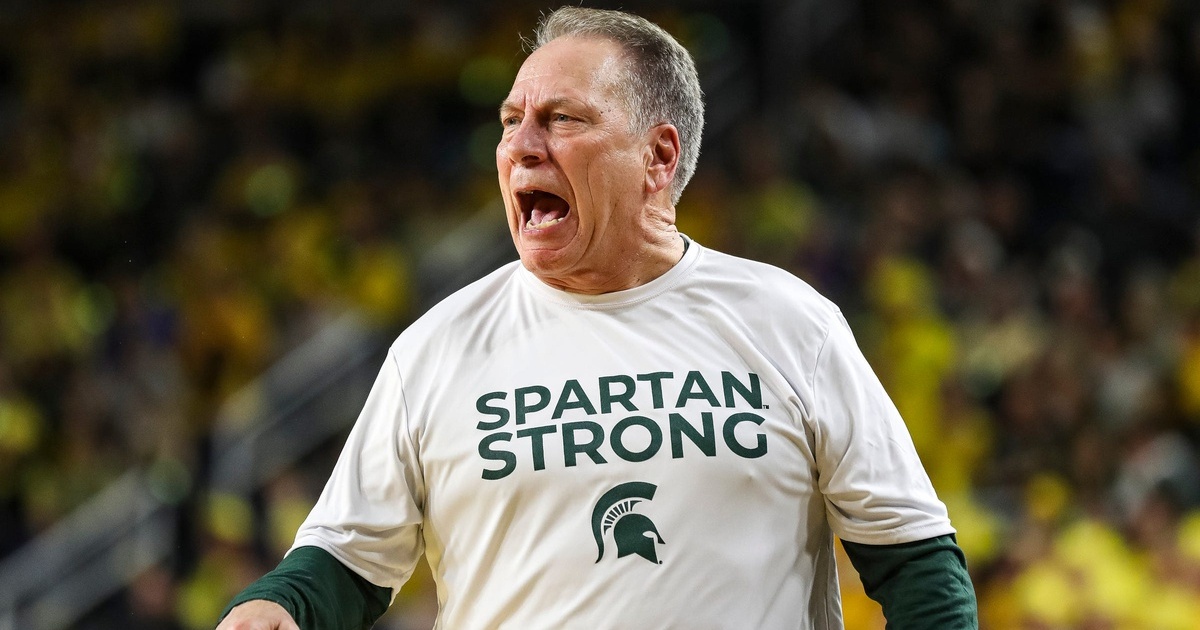 Michigan State basketball was helped out a ton this weekend and it earned a double-bye in the Big Ten Tournament.
A lot had to go right this weekend for Michigan State basketball to earn a double-bye in the Big Ten Tournament next week.
Michigan State needed to beat Ohio State on Saturday and then three out of four scenarios needed to play out in the Spartans' favor.
Penn State needed to beat Maryland
Purdue needed to beat Illinois
Nebraska needed to upset Iowa on the road
Well, all three of those happened and a fourth is still possible if Rutgers beats Northwestern. If that, too, happens, Michigan State will earn the 3-seed in the Big Ten Tournament. Right now, after those three above situations have come to fruition, the Spartans are the 4-seed.
Penn State found itself down double-digits with under 10 minutes left in the second half before storming back to win. It looked like that game was a lost cause for a while.
Purdue had a 21-point lead at halftime before Illinois stormed back to make things close in the second half, even tying the game up. The Illini made things a little interesting as this was supposed to be the most sure win out of the four scenarios for the Spartans.
Lastly, the most improbably scenario happened as Nebraska went into Iowa City and upset the Hawkeyes thanks to some hot shooting and poor Iowa defense.
Michigan State is now the 4-seed in the Big Ten Tournament with Rutgers vs. Northwestern still looming. A win there for the Scarlet Knights would mean the Spartans are a 3-seed. Kind of a meaningless move up one spot, but at least the double-bye is locked in.
The Spartans are getting lucky in March so far and if they can win two games in the Big Ten tourney, they'll be in the championship game.