Michigan State basketball: Rejuvenated offense on another level nationally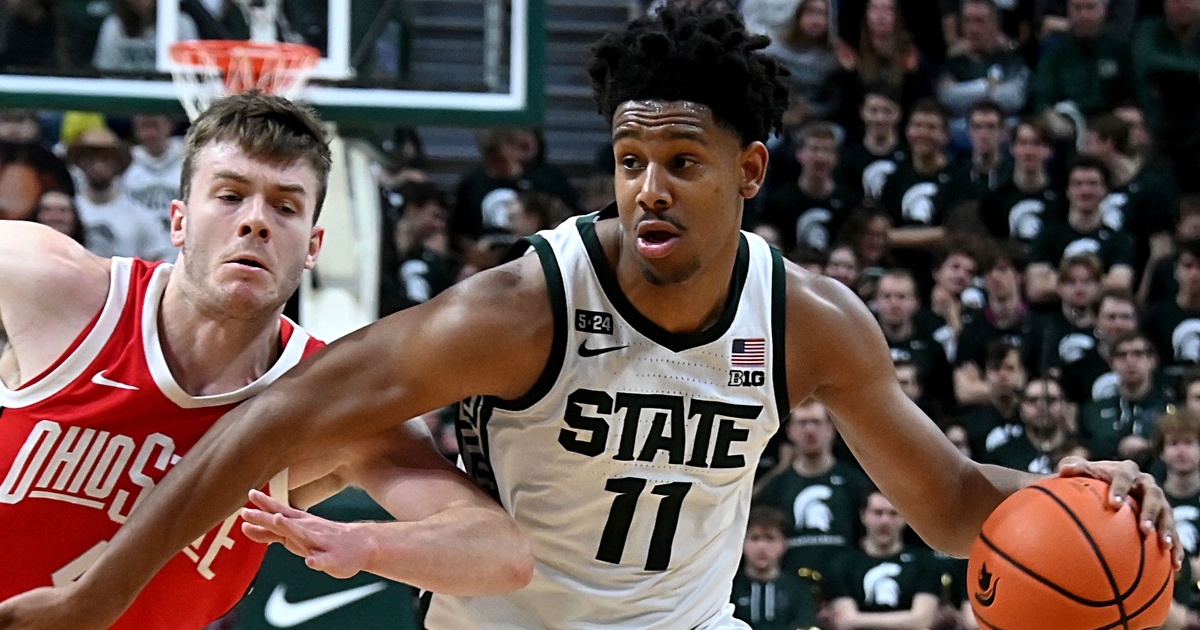 Michigan State basketball has been playing out of its mind offensively lately and it's been making waves nationally.
The offensive resurgence for Michigan State basketball continued this past weekend against Ohio State. But just how good have they been on a national level? Let's look into some of the numbers.
Prior to MSU's Feb. 21 matchup against Indiana, the Spartans only had two games where they eclipsed the 80-point mark. One of them was in overtime against Kentucky where they only had 62 points in regulation. The other was a late-December matchup against MAC opponent Buffalo. They now have four games in a row where they have surpassed 80 points.
MSU has averaged 86.2 points in regulation over that stretch. Their AdjO rating over those four is 128.8, which is good for No. 3 in the country. This trails only Gonzaga and Toledo.
They are currently shooting 57.6 percent from deep over that stretch, which is No. 1 in the country. They also boast an eFG of 62.2 percent, No. 6 in the country.
Their top five scorers in the "small ball" lineup have all stepped up in a big way.
Walker: 22.0 points
Hoggard: 17.5
Hauser: 16.0
Akins: 14.2
Hall: 11.0
If you key in on any one of those players, MSU can definitely hurt you elsewhere on the floor. Hauser's ability to catch and shoot off screens. Hoggard's aggressiveness to drive and dish. Walker's smooth midrange, confidence in isolation, and incredible finishes at the rim. Akins' red-hot shooting from deep as well as his freakish athleticism in the lane. Hall's ability to hit threes in transition or put you on a poster. All of these are clicking together and making for a fun product to watch unfold.
Even Sissoko and Kohler showed MSU fans some moments of promise with their high-energy minutes at center.
Is this defense suspect? Possibly. A No. 215 ranked AdjD and a No. 310 ranked 3-point defense are nothing to puff your chest about, but when MSU is scoring like they are it hardly matters. It's a bit odd to see a Tom Izzo-coached team lack a defensive presence but darn it this team has been a blast to watch. Perhaps this is how Iowa fans feel all the time.
In fairness, MSU has shown us that it's capable of stringing some impressive defense together at points this season. They have three stretches of games where their defense has really shined. Once at the very beginning of the season against an early gauntlet. Again in December and early January with a softer schedule. And most recently in late January and early February in Big Ten play with some gritty performances against the most difficult schedule in the conference.
If they can somehow find a way to bottle up their defense from earlier this season and combine it with this scorching offense, look out for what this team can do over the next month.