How has Michigan State basketball fared all-time vs. each team in the Big Ten Tournament?
The Spartans have the most all-time Big Ten Tournament wins.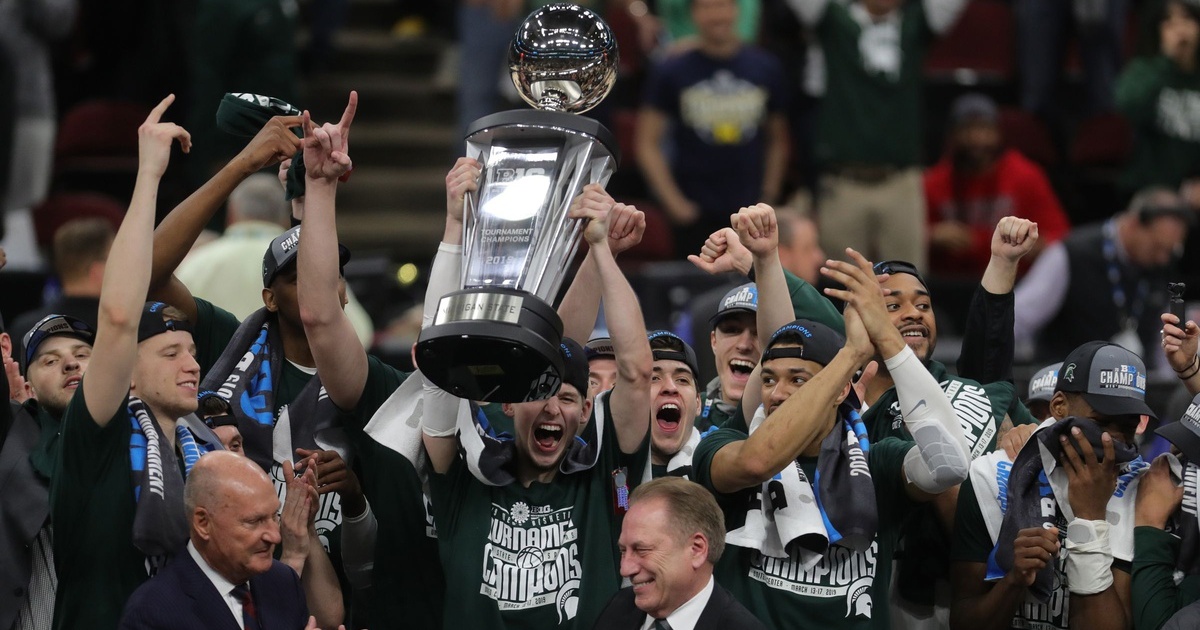 How does Michigan State basketball fare against every Big Ten program in the conference tournament all time?
Wednesday night kicks off the 25th version of the Big Ten Tournament, or 26th if you want to count the two games played in 2020 before the sports world came to a screeching halt at the hands of COVID-19. And Michigan State basketball has earned a double-bye.
Right around 2011 or 2012 as the Big Ten Tournament was about to kick off, I remember thinking to myself that Michigan State and Michigan had never faced each other in the conference tourney to that point. So, on a slow day at work, I sat at a computer and looked through the results of each Big Ten Tournament to see what other schools haven't yet matched up.
I created this grid to track the results between all teams since the inception of the Big Ten Tournament in 1998.


Note that these records are the results of the games that took place and do not reflect wins vacated by Michigan, Minnesota, or Ohio State.
Other than Nebraska (2011), Maryland (2014), and Rutgers (2014) who joined the Big Ten well into the conference tournament years, all schools have played each other at least once.
Michigan State-Wisconsin has been the most-played game between two schools in the Big Ten Tournament, having squared off 11 times. The Spartans have won seven of those 11 matchups, but Wisconsin took home the 2015 trophy in the only time the teams faced off in the title game.
Michigan State basketball is 3-0 against Illinois in the Big Ten Tournament, with two of those wins coming in the title game. The Spartans are also 4-0 over Northwestern.
Michigan State and Maryland have already faced off four times in the seven tournaments that the Terrapins have been part of the Big Ten, with the Green and White winning three of those contests. MSU has yet to face Nebraska or Rutgers.
Despite being the most successful program in the 25 years of the Big Ten Tournament, the Spartans have losing records against Minnesota and Penn State, and lost their only tournament game versus Indiana back in 2002.