Michigan State basketball: Senior leadership has navigated wild season
Without these seniors, this season would've been a disaster.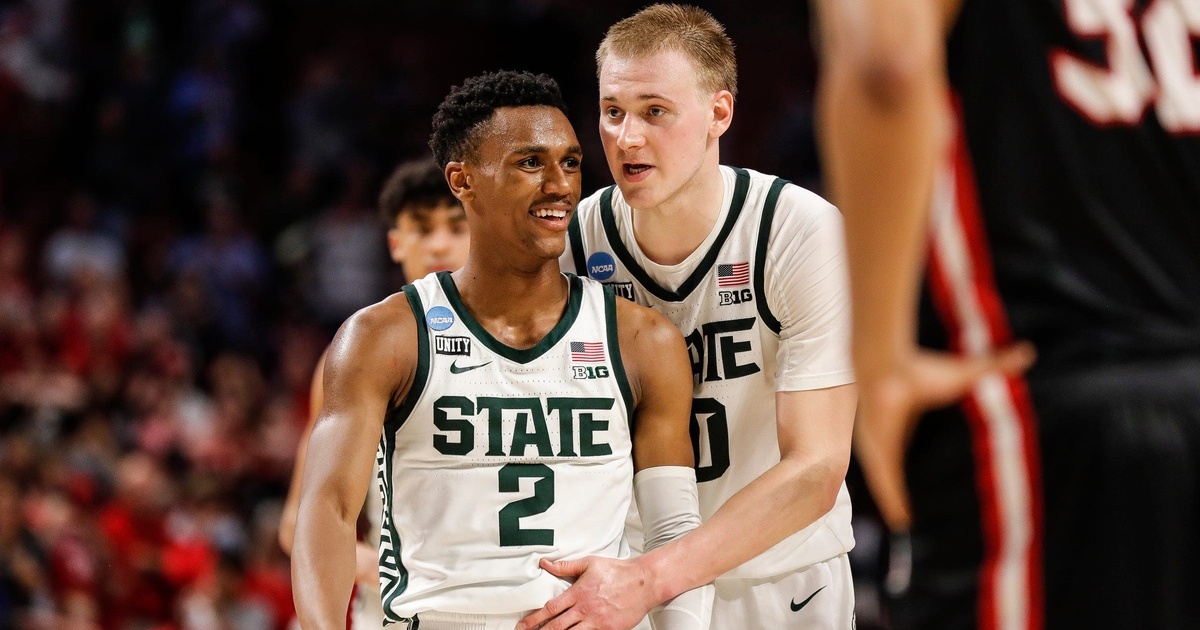 With the offense looking the best it has in years, Michigan State basketball prepares to make a run in March.
If you would've told me on Feb. 25 after Michigan State basketball blew a 13-point lead in a minute and change to lose to Iowa that the Spartans would get a double bye in the Big Ten Tournament, I would have laughed in your face. Yet just two weeks later, that's exactly where we are; Michigan State secured a 4-seed this weekend after beating Ohio State and getting a bunch of other results to bounce their way.
This team has been on a rollercoaster of a season, but it seems as though they are beginning to right the ship at the perfect time. The main reason? The seniors.
Tyson Walker, Malik Hall, and Joey Hauser have rounded into form down the stretch as the Spartans have competed in a grueling Big Ten. Walker is looking like some DeMar DeRozan-Steph Curry hybrid who just doesn't seem to miss. Joey has become absolutely lethal from behind the arc, especially on the catch and shoot and the pick-and-pop. And after some lingering injury issues, Hall has become an invaluable sixth man for the squad.
The best way to win in March is with experience and elite guard play, and MSU has a surplus of both.
Speaking of March, it's here. The wait is finally over; Selection Sunday is five days away.
Regardless of where the Spartans are seeded, it seems like they are figuring out the offense just in time to try and make a run in the tournament. The defense has declined from the elite levels it was at earlier in the season, but every time a player has taken a shot over the last four or so games, you just assumed it was going in. If the boys can fix the defense while shooting like this, there's no telling how far they could go.
It is the month of Izzo, after all, and if there's anyone I trust to have a team playing their best basketball in March, it's him.
Regardless of the outcome on this season, the players should be proud of all the adversity they have fought through, both on and off the court. Michigan State basketball, though frustrating at times, has been enjoyable to watch this year, especially as a part of the Izzone for the first time, and it's time to send these seniors out on a high note (unless they decide to come back).