Michigan State basketball: 3 fearless predictions vs. Iowa
Will we see an offensive explosion from the Spartans?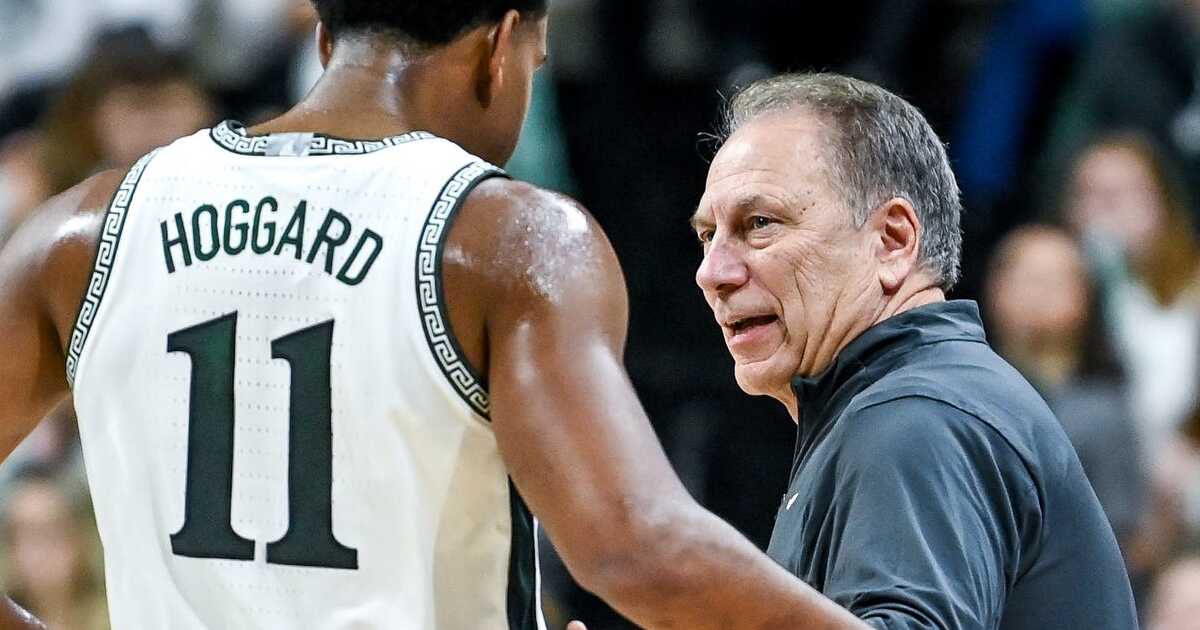 Looking to end a recent slump, Michigan State basketball needs to pick up a big win over Iowa on Thursday night.
Coming off a loss Michigan State basketball needs to bounce back quickly and take down a high-scoring Iowa team on Thursday night.
The Hawkeyes average over 80 points per game, but they do have one of the worst defenses in the conference, giving up nearly 74 points per contest. This means that the Spartans must hit their shots, because they'll be there early and often.
Tyson Walker was dealing with a stomach bug at the end of last week and into Sunday and Malik Hall has been sidelined since the end of the Illinois game. Fans are crossing their fingers that Walker is 100 percent and Hall is back on the court Thursday.
It's going to take a herculean effort on both ends of the court to slow Iowa down and out-score them to pick up a big win.
So, without further ado, let's get into some predictions.
1. Pierre Brooks finally has his bounce-back game
It's bound to happen. Pierre Brooks has been struggling mightily for weeks now and he has just one bucket over the past six games to show for it. In that span, he's 1-for-14 from the floor.
Brooks has never been known for his defense and that's not why he's on the floor. He's on the floor to score points and he just simply hasn't done enough of that lately. On Thursday night, he'll finally have his bounce-back game against a really poor Iowa defense.
It may not be 10-plus points, but I could see him hitting at least a couple of threes and a driving bucket while being active on the glass. He'll finally look like his early-season self again.
2. MSU makes 12-plus threes again
The last time Michigan State had a home game against a tough opponent, the Spartans finished the game with 12 made 3-pointers. They went 12-for-22 against No. 23 Rutgers.
I expect another spectacular shooting night from deep against Iowa.
Fran McCaffery's teams don't play much defense, and this year's Iowa team is no different. The Hawkeyes will get lost on some really good MSU ball movement, leaving at least one guy open on the perimeter every time. Michigan State takes advantage, finds the open guys and finishes with at least 12 threes for the second time in three games.
This hot shooting will be crucial to keep alive heading into Mackey Arena on Sunday.
3. MSU holds Iowa under 75 points
Is it a "fearless prediction" to say that Michigan State, a team that allows under 70 points per game, will hold Iowa to under 75? Well, when you look at the grand scheme of things, yes.
Iowa averages nearly 82 points per game, has the top scorer in the Big Ten in Kris Murray, and has been held under 75 points just four times this year. But the Spartans are going to step up defensively, hold Murray to 15 points and contain Iowa's high-powered offense.
Michigan State wins this one because it keeps Iowa to 70, winning by six.
Put this one on the tournament resume.