Michigan State basketball: 3 fearless predictions vs. Ohio State on Senior Day
Let's close the regular season on a high note.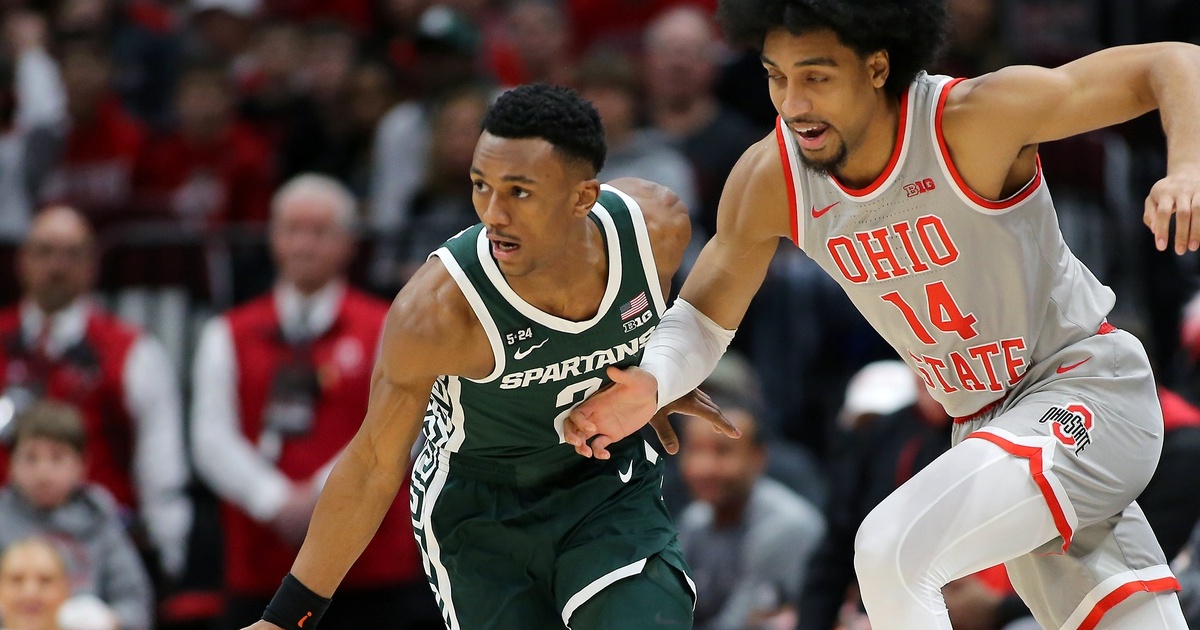 Michigan State basketball will close its regular season on Saturday afternoon with Ohio State coming to town.
Senior Day is upon us once again and, unlike the pre-COVID days, we don't know which Michigan State basketball players are truly finishing their careers or coming back for one more year.
Tyson Walker, Malik Hall, and Jason Whitens are all walking and partaking in Senior Day activities but all also have the option to return in 2023-24. None are decided and Joey Hauser is also a senior who could come back, but he won't be partaking because he did last year before deciding to return.
Will we see a senior show-out on Senior Day? Chris Holtmann may have to watch in horror (again) as the Spartans kiss the logo at the end of the game.
Some fearless predictions for Saturday's big game:
1. Tyson Walker scores 20-plus again
Is there anyone hotter on the roster right now than Tyson Walker? Probably not. He has scored 20-plus points in three out of four games and 19-plus in four consecutive. He's going to stay hot on Senior Day in East Lansing, scoring 25 points.
The last time Walker faced Ohio State, he scored just 10 points, but he still shot the ball well, making 5-of-9 shots. He'll shoot over 50 percent against the Buckeyes again on Saturday afternoon.
If this is his last home game, he'll go out on a high note.
2. Joey Hauser hits five 3-pointers
People forget that this is likely Joey Hauser's last home game as a Spartan. While he does have the option to return next season for a sixth year, he's likely going to pass up that opportunity as he almost left after last season and he's had more success than he could have imagined this year.
Hauser won't partake in the Senior Day festivities because he did a year ago, but he'll still make his presence at the Breslin Center on Saturday, hitting five 3-pointers.
Is this prediction even really that fearless, though? He has hit four-plus threes in three out of five games, but a storybook ending to his home career just seems right.
3. MSU scores 80 again
It's been a while since we've seen a Michigan State offense this hot. The Spartans have scored 80-plus in three straight games and they're shooting a red-hot 57 percent from 3-point range during that span.
Why not make it four in a row?
With Walker staying hot, Hauser torching the nets, and AJ Hoggard having another high-assist game, Michigan State is going to roll to another great offensive performance.
I see the Spartans winning, covering, and scoring 80 again.