Michigan State basketball gets 7-seed vs. USC on Friday in Columbus
MSU has its first-round matchup.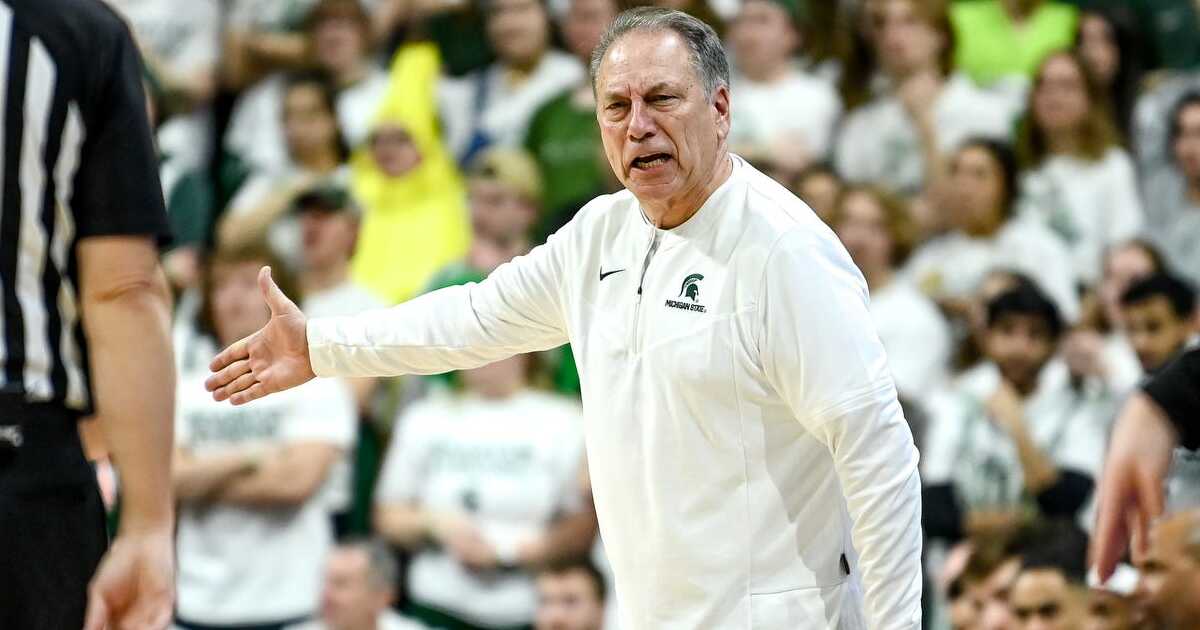 Michigan State basketball learned its fate on Sunday night as the selection committee gave the Spartans a 7-seed vs. USC.
Selection Sunday kicks off one of the best times of the year and Michigan State basketball wasn't exactly sweating out an NCAA Tournament berth — Tom Izzo's 25th straight, an all-time record.
In the first round of the tourney, the Spartans will face USC as the 7-seed in the East Region.
This is an interesting matchup for the Spartans as USC was on the bubble for most of the latter part of the season before picking up big wins late. The Trojans were one of the Pac-12's top teams and if Michigan State wins, they could face a tough — but beatable — Marquette team in round two. Plus, Michigan State plays in Columbus which is close enough to a home game.
Michigan State ended its regular season on a high note with a win over Ohio State and a string of four straight 80-plus point games. But the Big Ten Tournament was not kind to Michigan State after earning a double-bye, losing to those same Buckeyes.
The Spartans will look to shake off that loss and conjure up some momentum again in the NCAA Tournament. They flashed offensive potential, but now it's time to flash consistency and defense again.
AJ Hoggard and Tyson Walker need to bounce back from that forgettable performance in the Big Ten Tournament and Malik Hall, too, will need to exhibit some short-term memory. Shake off that tournament loss, get back on track, and win the first weekend to make it to the second weekend for the first time since 2019.
Michigan State has the talent to make a run and the offense can get hot at any moment, but it'll need to just focus on what's in front of them and don't worry about how bad the Big Ten Tournament loss was.
Is this the year Izzo breaks through after a couple-year skid and makes a run in the tournament, shocking the rest of the field? We wouldn't be all that shocked. Michigan State basketball is good enough to beat anyone, and inconsistent enough to lose to anyone.