Michigan State basketball: Worst-case scenario first-round NCAA Tournament matchups
Who do we want MSU to avoid?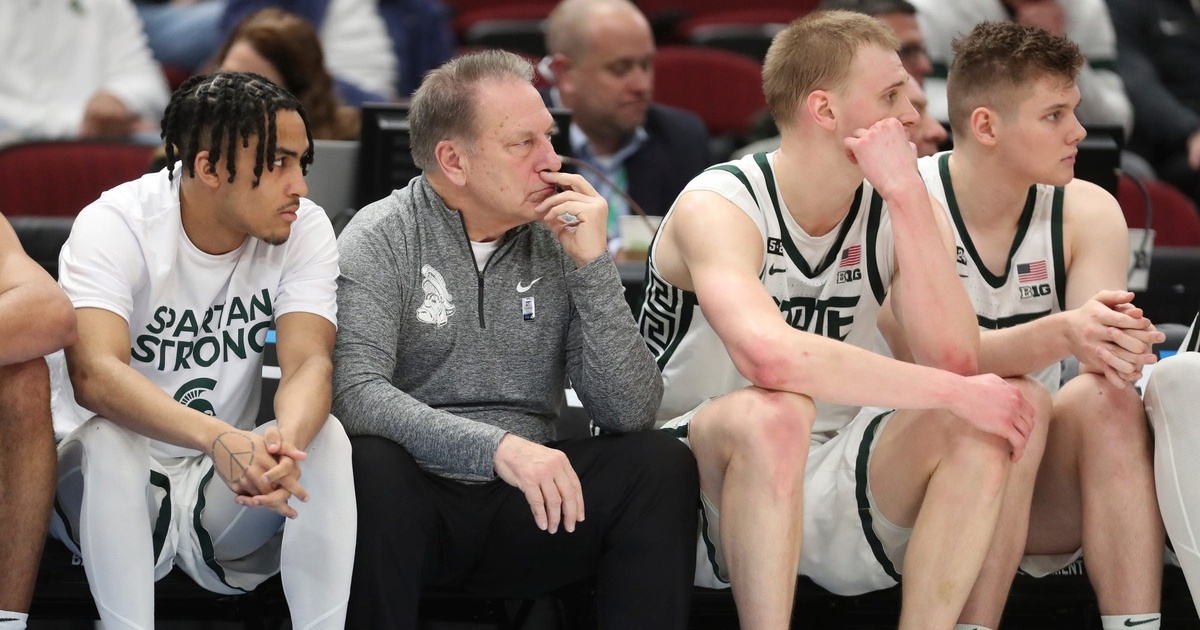 With Selection Sunday officially upon us, Michigan State basketball fans will anxiously await their first-round matchup.
The NCAA Tournament officially begins this week and Michigan State basketball fans still aren't sure how to feel after that disappointing loss to Ohio State in the Big Ten Tournament.
Heck, maybe it's a good thing because they get more rest and they got that clunker of a game out of their systems, but the Spartans still need to do some soul-searching. They have to play with a bigger sense of urgency, especially since they'll likely be matched up with a tough first-round opponent.
And if they win that first game, they'll get a No. 1 or No. 2 seed more than likely.
Speaking of tough first-round matchups, however, which teams would I hate to see the Spartans face in the first round this year?
These are my worst-case (but realistic) first-round matchups for Michigan State.
1. Pittsburgh (22-11, 3rd in ACC)
Although Pitt is technically "on the bubble" heading into Selection Sunday, I think this is one team that I don't want to see Michigan State playing in round one.
The Panthers are one of the best 3-point shooting teams in the tournament and four of their top five scorers are serious threats to hit from deep. Pitt has two 15-point-per-game scorers leading the way and they average 76 points per game. They also average 18.8 free throw attempts per game and Michigan State has been known to get into foul trouble.
With how the Spartans' defense has been playing lately, this would be a tough matchup for MSU.
2. Arkansas (20-13, 9th in SEC)
At the beginning of the season, Arkansas was a top-10 team in the country. At the end of the season, the Razorbacks were on the bubble. To say this year was disappointing for Arkansas would be an understatement, but they do have the talent to make some noise in March.
They lost Trevon Brazile for the season back in December and Nick Smith Jr. also missed a couple of months. The latter is back, however, and he makes Arkansas that much scarier.
Arkansas doesn't shoot the ball incredibly well, but they're athletic, well-coached, and talented. While I think Michigan State could win, this would be a tough scenario if the Spartans got an 8-seed.
3. Oral Roberts (30-4, 1st in Summit)
OK, this may be the least realistic since Oral Roberts is projected as a 12-seed by most bracketologists but this is the one team that I really don't want to see in round one.
If Michigan State somehow gets bumped up to a 6-seed or Oral Roberts is bumped up to an 11 or 10-seed, this would be a nightmare matchup.
Oral Roberts has a 7-foot-5 big man in Connor Vanover who can stretch the floor and Max Abmas might be the best mid-major guard in the country. This team is super talented, can shoot, and averages over 80 points per game. This would be Middle Tennessee all over again.
There are a few other teams I wouldn't want Michigan State to see in round one (FAU, Memphis, Auburn) but I don't think those are quite as likely.
What team do you want Michigan State to avoid?