Michigan State Basketball: Why loyalty has worked for Tom Izzo compared to other coaches
Why has loyalty worked so well for Tom Izzo?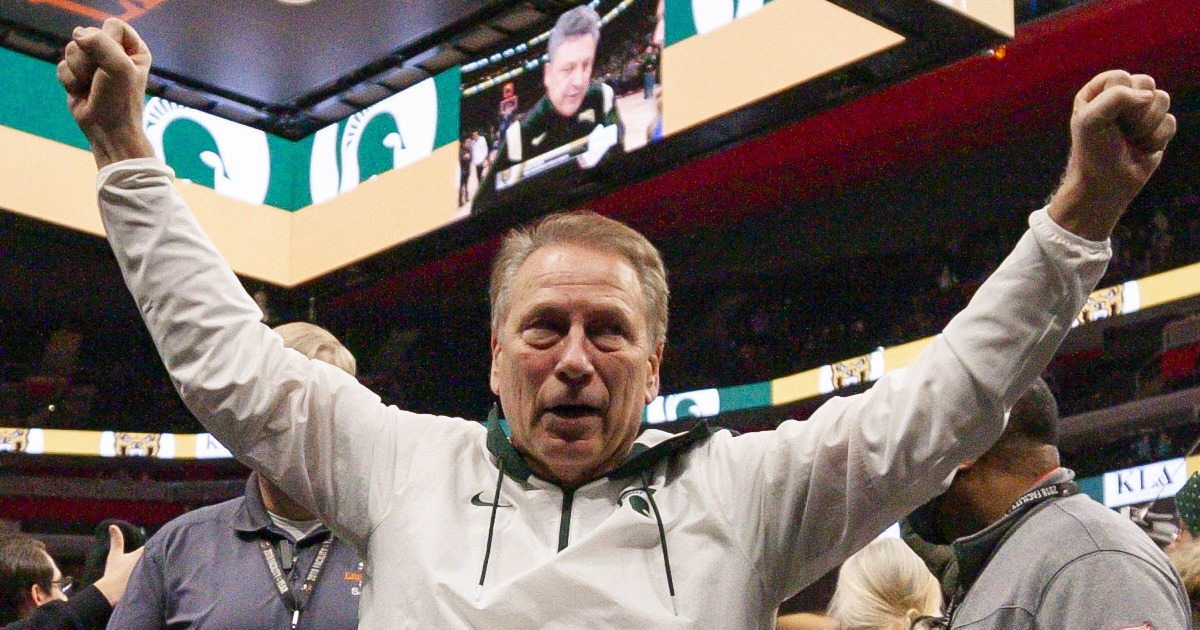 Some coaches see their careers end because of undying loyalty, but Michigan State basketball legendary coach Tom Izzo has seen the opposite.
Loyalty. A word that is not used much in the sports world due to the growth of the transfer portal. Using the transfer portal does not mean you are not loyal, especially when you bring in players like Kenneth Walker, but when you say the word loyalty to Michigan State basketball coach Tom Izzo, that word has a different meaning to him compared to coaches that use the portal frequently.
The word loyalty to Izzo means sticking with the players he brought in even when fans started to question his decision-making. It means trusting in your process and development to stick with a player that had foul trouble last year and who averaged less than five minutes per game last year.
Loyalty in your system and team can be a dangerous thing especially because we have seen one great at Michigan State thrive and one great fall because of it.
This article in no way intends to slander the job of the other great Michigan State coach. That other great coach led Michigan State to some of the greatest accomplishments in recent memory and all State fans should thank and honor that coach. This article is meant more to show how impressive it is that Izzo has continued to thrive while keeping that loyalty.
Going into this season, many fans had a lot of questions for Izzo to answer. These questions were pointed at how Izzo was being too loyal and how he did not go out and get a transfer big. While Michigan State is only a few games into the season, that loyalty has led to Mady Sissoko going up against two of the best centers in college basketball and playing very well, even sometimes outplaying those centers. That loyalty looks like it is paying off for Izzo and it's leading to recruiting classes like the 2023 class.
The disappearance of true loyalty to your team has driven legendary basketball coaches away from the sport but not Izzo. It has done exactly the opposite of that.
Izzo seems more determined than ever before to keep the players and culture at Michigan State, which could ultimately lead him to accomplish his greatest goal: bringing a second national title home to East Lansing.