Michigan State Basketball: Report card for first quarter of 2022-23 season
A strong first quarter ended on a sour note.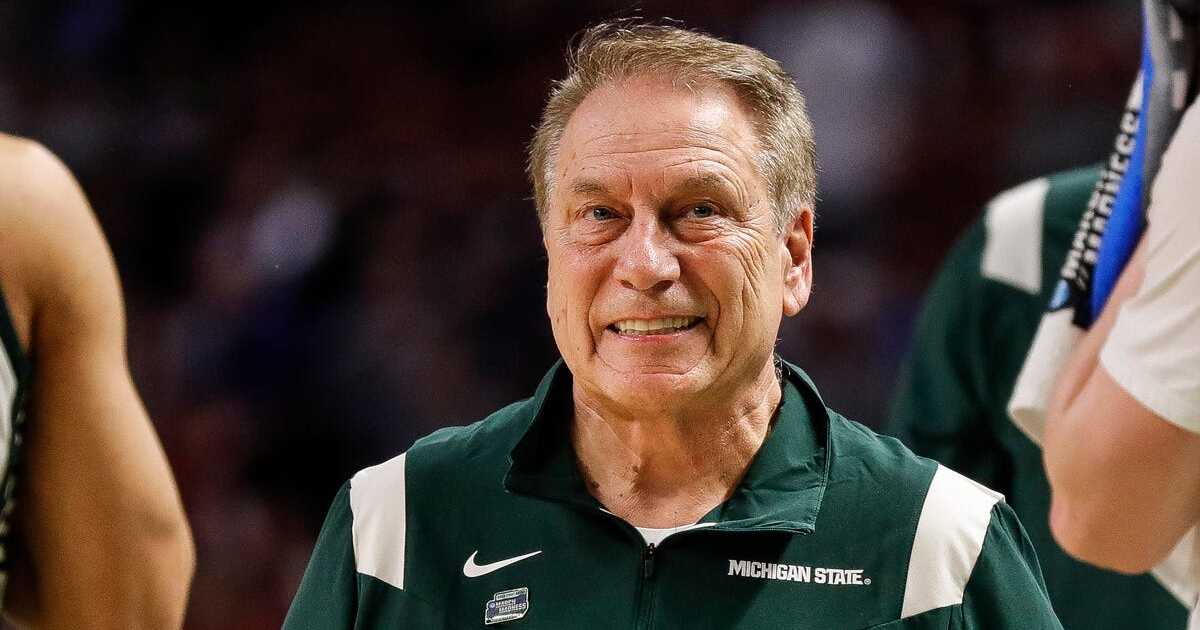 As we finish this gauntlet of a first quarter, here's the Michigan State basketball report card for each positional group.
Grading the first quarter of the season for a Tom Izzo-led team is next to impossible. It's a known fact that Izzo is a firm believer in the mantra "In order to be the best, you have to beat the best." It's that mantra that explains why, each season, Michigan State basketball is always slated to play as many powerhouse programs as possible.
Programs such as Duke, Kentucky, Kansas, and North Carolina line up against us with their top five recruiting classes each year. This season has been difficult, to say the least, as the Spartans have had one of the toughest starts to any season I have ever seen. The first quarter of the year started with Northern Arizona, (1) Gonzaga, (4) Kentucky, Villanova, (18) Alabama, Oregon, Portland, and Notre Dame.
As we finish this gauntlet of a first quarter and enter the second quarter of the season, here are report card grades for each group.
Guards: B+
The guard play for the Spartans has been exceptional. AJ Hoggard began the season as the clear offensive leader, scoring if absolutely needed, but most importantly, creating for others. His assist numbers saw a slight dip but have since recovered, now averaging 6.6 assists per game.
If the passing offense goes through Hoggard, guard scoring goes through Tyson Walker and Pierre Brooks. Both have been superb this season offensively, averaging 15.6 points and 8.4 points, respectively. While 8.4 for Brooks does not jump off the page, the eye test tells you he is much more vital than that.
Unfortunately, Akins went down too early to add or diminish from the overall guard grade.
Forwards: B
If Walker and Brooks are leading our guards in scoring, that same title for our forwards goes to Joey Hauser who is pulling up with extreme confidence this season. Clocking in just behind Walker in points per game at 13.9, Joey has shown this season he has all the talent in the world, he just needs the consistency.
Before being sidelined with a stress fracture in his foot, senior forward Malik Hall was playing his glue guy roll perfectly and then some, averaging 12 points per game to go along with 5.3 rebounds.
Hall's injury is a difficult one. He is the only other forward on the roster other than freshman Jaxon Kohler. At times, Kohler has shown his heralded footwork and soft touch. He is still extremely raw, but playing time for Kohler thus far due to Hall's injury will prove vital later in the season.
Centers: B-
The center position for the Spartans is harder to evaluate because there are only two centers on the roster: Mady Sissoko and freshman Carson Cooper.
Mady had a lot of pressure put on him going into the year due to Izzo not attacking the transfer portal. Sissoko had an amazing start to the season, almost demanding an A+ for the centers from his performances alone. He has since come back to earth, scoring only 11 points over a three-game stretch. Still, averaging 8.0 points and 5.6 rebounds is better than expected.
If Sissoko had more support behind him other than the still wet behind the ears Cooper or Kohler, 8.0 and 5.6 would be much more welcome.
Coaching: B
It's hard to give Izzo and the Spartan coaches anything higher than a B when we're already seeing the negative effects of an offseason decision. As mentioned already, the lack of depth behind Sissoko is apparent in every game and was something that was known to be an issue. The Spartan staff decided against addressing it, and now they are dealing with the consequences.
Outside of the offseason decisions, our assistant coaches have done a great job at drawing up specific set pieces for unique game time situations. Set pieces such as the inbounds play against Kentucky that sent the game to overtime. Plays such as that one can't be overlooked and deserve to be mentioned.
Overall: B-
The biggest question marks going into this season were going to be the play down low, and when a big shot was needed, who would take it. A quarter of the way through the season, I think both have been slightly addressed, but are not perfect.
Sissoko has proven he can be a force in the post but has no depth behind him for when (not if, when) he gets into foul trouble. The presence is there, but not a perfect situation.
The other question mark, big-time scoring when the game is on the line, can be answered with either Hauser or Walker. Their guard play has been second to none, with their support cast around them playing well enough to get by.
Going into the final game of the first quarter of the season, Michigan State basketball was about one win away from this overall grade being upgraded to a B+ or an A. Unfortunately, they finished the difficult first stretch of season with a terrible performance against Notre Dame, downgrading the overall play from the first quarter of the season to a B-.