Michigan State basketball signees disrespected in On3's final 2023 rankings
On3 disrespected our guys.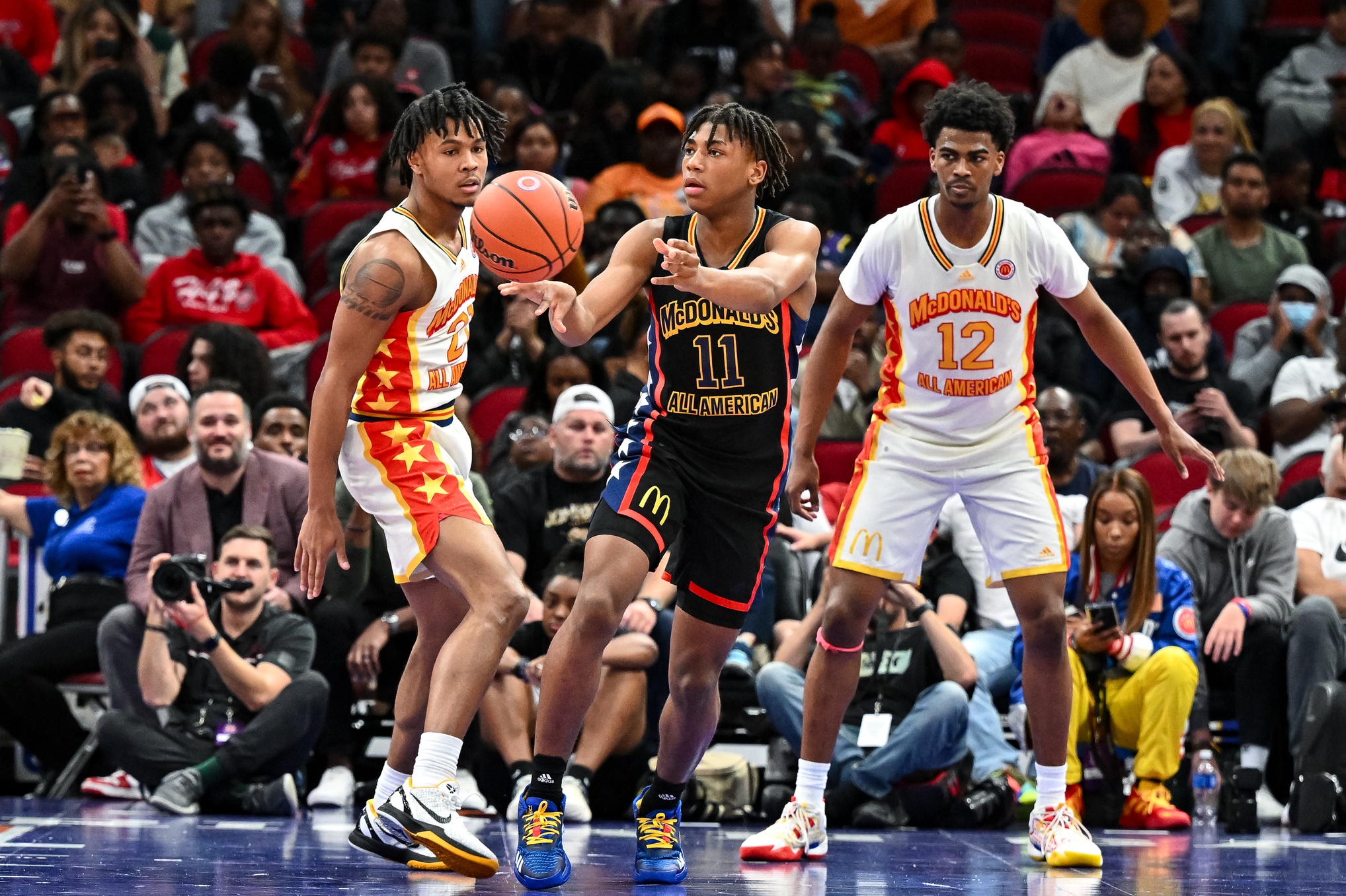 On3 released their final 2023 rankings and the Michigan State basketball signees were dished some disrespect.
On3 has just released its final rankings for the 2023 basketball class and it is insanely disrespectful. Zero of the Michigan State basketball signees made the cut as a five-star prospect which is absolutely ridiculous.
On3's recruiting rankings = begging for clicks pic.twitter.com/UvX4F39S0A

— Tristan Pharis (@TristanUda) May 8, 2023
The most shocking exclusion from this is Xavier Booker who's a five-star on every other major recruiting platform, including 247Sports, Rivals and ESPN. Yet On3 decided to move him down their ranking list and take away his fifth star.
You could also make the case for Jeremy Fears to be a five-star, but On3 completely disrespected him in their final rankings. Before this update, Fears was ranked No. 38 which was already too low in my opinion, but On3 decided to drop the "Floor General" all the way down to No. 69. Yes, you read that correctly, Fears was dropped nearly 30 spots even though he is considered one of the premier point guards in the class. The other three recruiting sites have him ranked 26th, 30th, and 36th which shows how terrible this ranking is.
The last player who you could make a five-star case for is high-flying Coen Carr. The super athletic forward did move up a couple spots to No. 22 in their final rankings which seems like a pretty reasonable ranking for him. Carr has been flying up the rankings throughout the last year and has put his athleticism on full display winning just about every single dunk contest he has entered.
Gehrig Normand is the last of MSUs four signees and On3 has actually been very kind to him in their rankings. Normand soared up these rankings, moving from No. 82 all the way up to No. 44. The other recruiting sites have him ranked No. 116 and No. 81 with ESPN not even ranking him. However, Normand's ranking just shows once again how dirty they did Fears as On3 is the only site to have him ranked higher than Fears.
On3 does not get the same respect from the public like 247Sports and Rivals, and this list shows why. Excluding Booker from that fifth star is disrespectful, but the most blasphemous thing by far is ranking Fears the 69th prospect in the class. I will give On3 a little credit for giving both Carr and Normand solid rankings, but that does not make up for how awful the rest of their list is.
On3 ranks the Spartans' 2023 class as the sixth-best in the country behind Kentucky, Duke, Oregon, USC, and Baylor. This is also lower than both 247Sports and Rivals has MSU's class ranked.
I guarantee we will look back at this list in a few years and laugh at just how horrible these rankings are.
Michigan State basketball prioritizing 5-star SG Isaiah Elohim
Elohim would be a heck of a 2024 addition.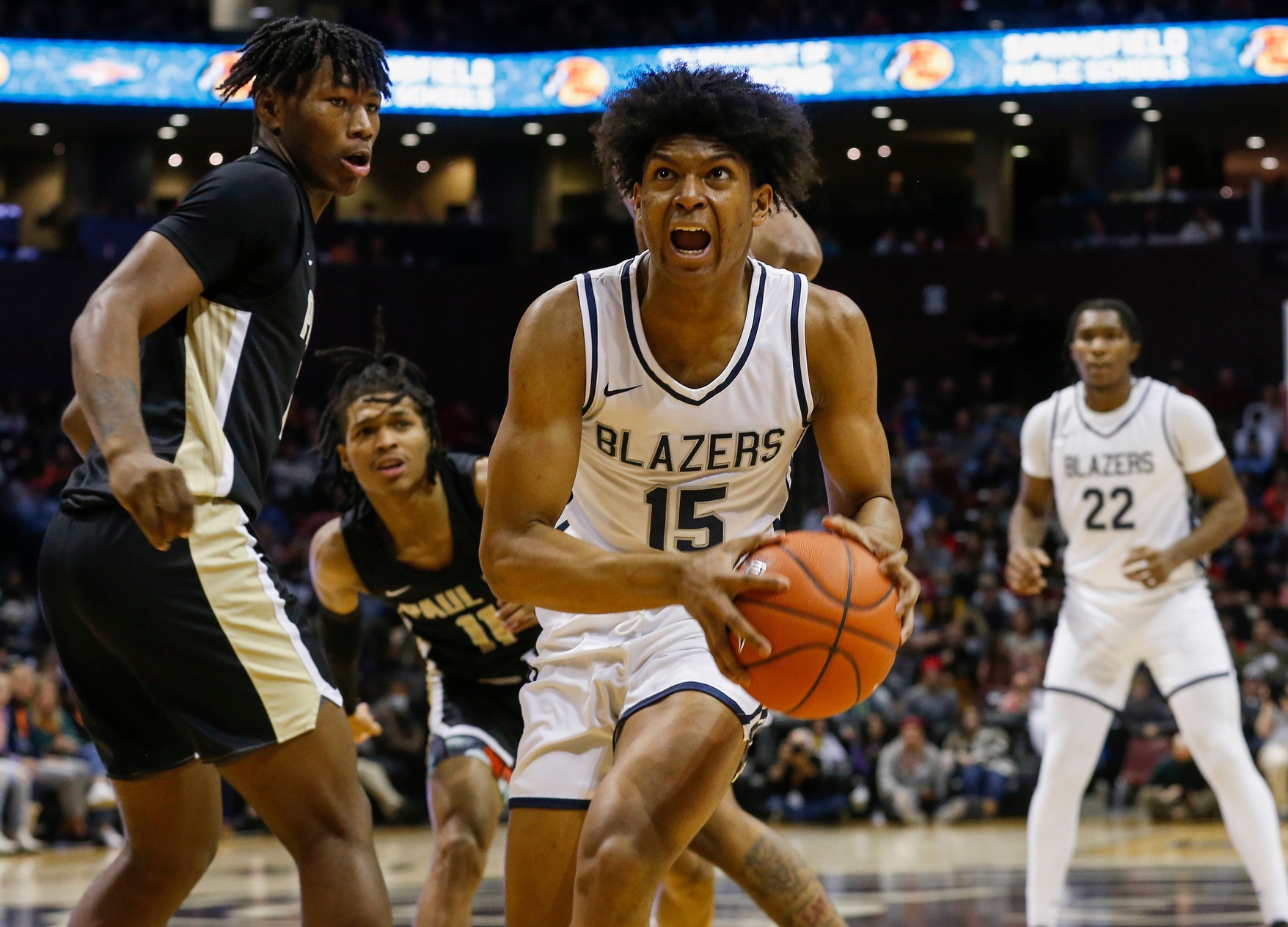 Michigan State basketball is one of six schools reaching out the most to five-star shooting guard Isaiah Elohim.
In a tweet from 24/7 High School Hoops, it was recently revealed that Michigan State basketball, among five other programs, is showing plenty of interest in highly-ranked shooting guard Isaiah Elohim from California.
2024 5⭐️ Isaiah Elohim is one of the top players in the '24 class. He told me he's hearing the most from these schools lately:

UCLA
Kansas
Arkansas
Kansas State
USC
Michigan State

He tells me he'll be looking to start setting up visits in the coming weeks. #11 in the ESPN100. pic.twitter.com/4jTXncDCJL

— 24/7 High School Hoops (@247HSHoops) May 23, 2023
The 6-foot-5, 190-pound Elohim isn't an athletic freak like Coen Carr, but has excellent size, speed, and athleticism regardless. He also has a good shot and excels at scoring the ball from around the court. It's easy to envision him being the kind of guy in the future who can drop a flurry of jumpers and take over a game.
Elohim is currently attending Sierra Canyon in Los Angeles, Calif. This is big-time basketball school that has produced plenty of NBA talent, including Kenyon Martin Jr. and current Detroit Piston Marvin Bagley. It's also the same school that Bronny James attended. The fact that Elohim was able to excel at such a prestigious basketball school (against excellent competition) gives me plenty of confidence that he can translate to the next level.
Tom Izzo will have to beat out other big-name programs such as Kansas, UCLA, Duke, Kentucky, and Baylor (who have also reportedly been showing interest) for the top-20 ranked shooting guard. Michigan State just capped off a top-five ranked class for 2023, but keeping the recruiting hot streak going for 2024 would be massive for the program. The more five-stars you have, the more five-stars you get — talent wants to play with talent.
Look for a visit to be scheduled soon.
It might be time for Izzo to land his latest five-star.
Coen Carr throws down incredible free throw line dunk (Video)
Coen Carr is a freak.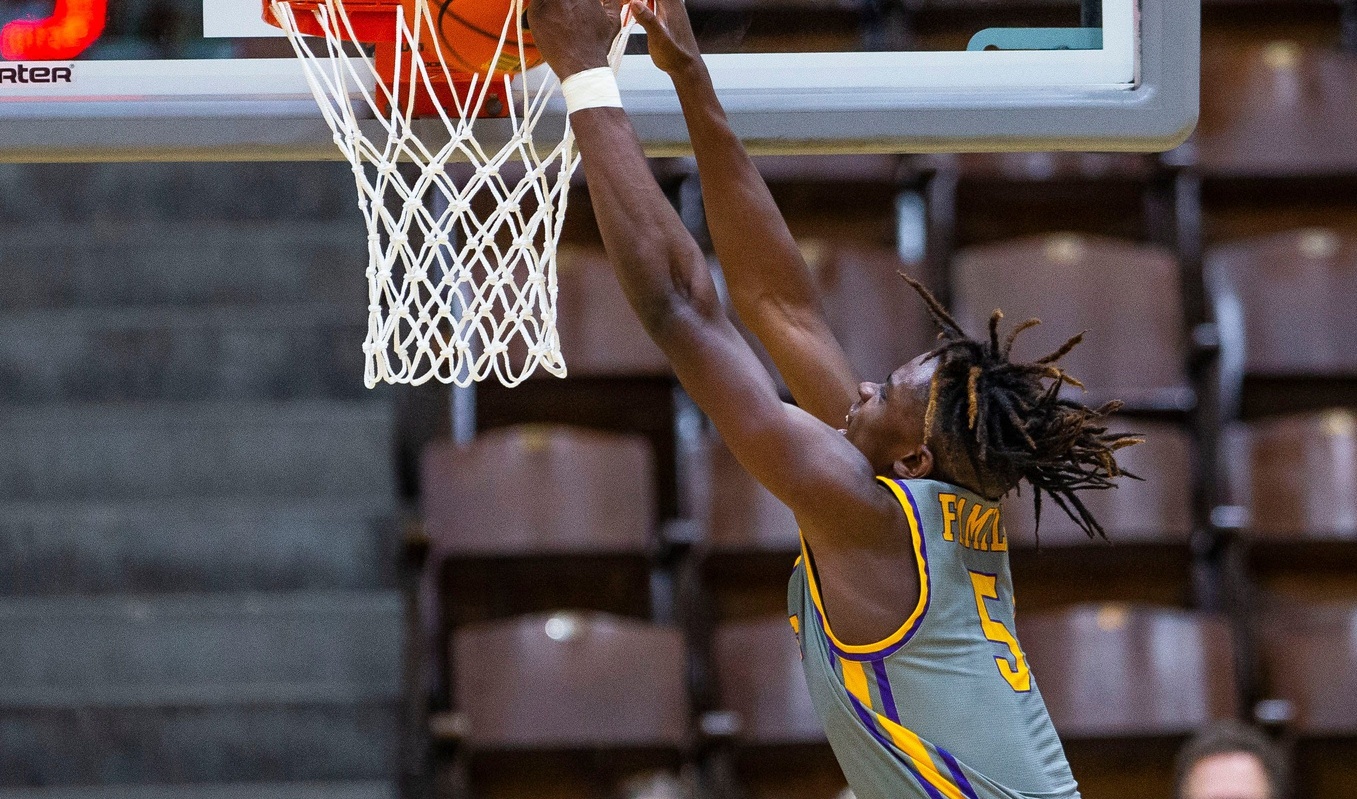 Coen Carr flashed his elite athleticism once again, throwing down a dunk from the free throw line this weekend.
Incoming MSU freshman forward Coen Carr has displayed his extreme athleticism all offseason. It seems like every week a new video surfaces of him doing something mindboggling.
Today's highlight shows Carr dunking from the free throw line.
Coen Carr taking off from the FREE THROW LINE 🤯 (via daddyharden/TT) pic.twitter.com/R8U8OKK5qP

— Overtime (@overtime) May 21, 2023
This is something that most NBA players can't even do but Carr looks like he is able to do this with ease and had the whole gym rocking in the video.
Coen Carr is one of four players joining the Michigan State Basketball program this season, joining five-stars Xavier Booker and Jeremy Fears as well as four-star Gehrig Normand. According to 247Sports, he is the No. 31 player in the class and No. 7 at his position. Carr was not always ranked this high, but his ranking skyrocketed during his senior season as he vastly improved his game.
Michigan State's 2023 class is one of Tom Izzo's best ever. The Spartans class is No. 4 in the country and is the best in the Big Ten. Each freshman will be ready to play day one and will mesh perfectly with the returning players.
What will Coen Carr do next? My guess is we won't have to wait too long to see his next high-flying dunk shock the internet. He's going to tear the roof off of Breslin next year.
Michigan State basketball makes top 7 for 4-star PF/C Tyler McKinley
MSU and Ohio State are the only Big Ten teams to make the cut.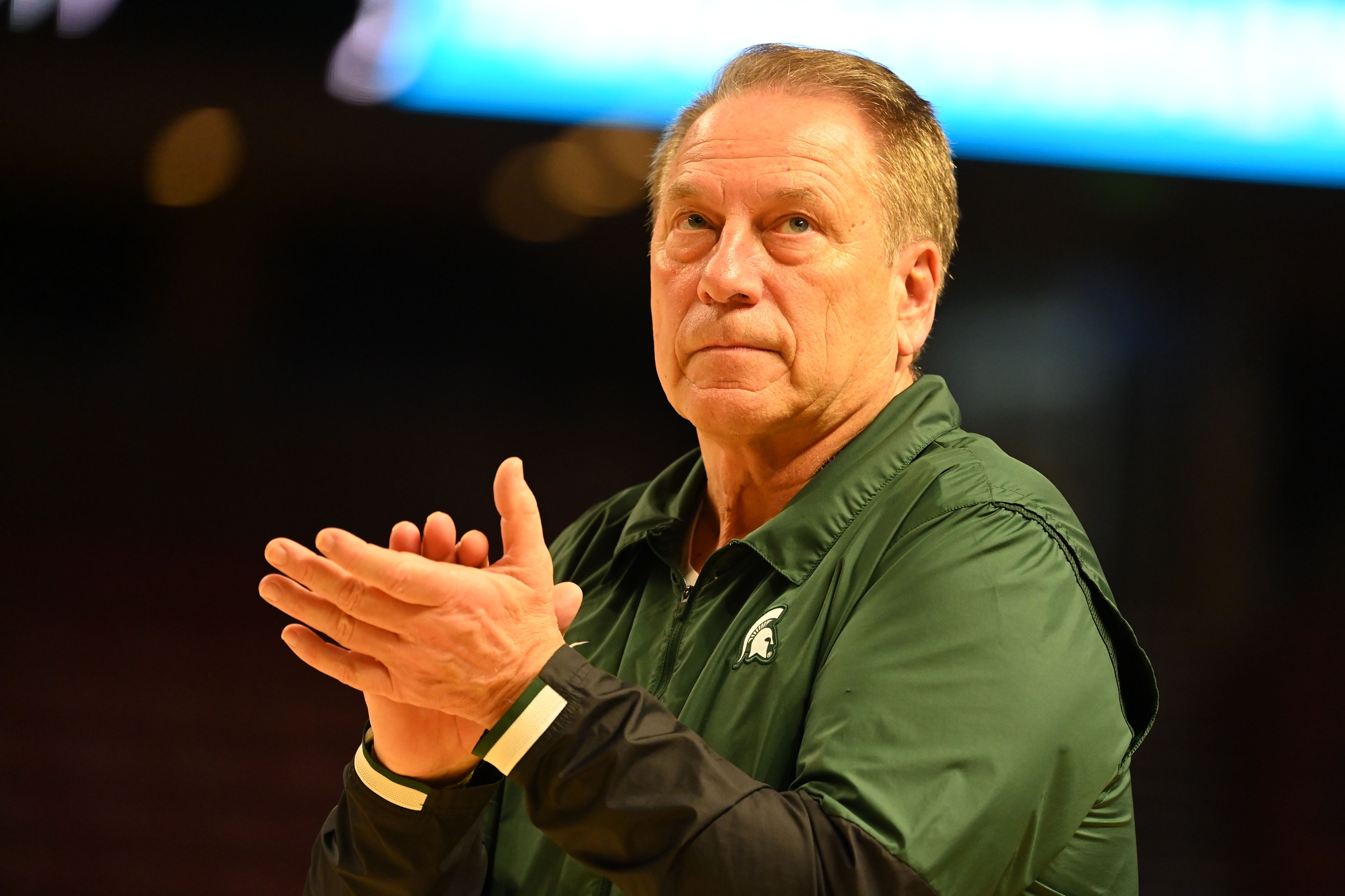 Michigan State basketball has made the cut for one of the top 10 centers in the 2024 class, four-star Tyler McKinley.
Michigan State basketball is in the running for one of the top centers in the 2024 class as four-star Tyler McKinley released his top seven schools on Monday afternoon.
2024 4⭐️Tyler McKinley just released his Top 7. Here are the programs he's considering:

Xavier
Ohio State
Virginia Tech
Cincinnati
Michigan State
Alabama
Tennessee

McKinley is an active, two-way forward who is a solid rebounder and good defender. #72 in the ESPN100. pic.twitter.com/9cDirxTS8f

— 24/7 High School Hoops (@247HSHoops) May 15, 2023
McKinley, originally from Cincinnati, Ohio, is currently playing high school ball in Missouri and has become one of the top 10 centers in the 2024 class. He'll be choosing between MSU, Ohio State, Cincinnati, Xavier, Virginia Tech, Alabama, and Tennessee. That's quite the mixed bag as there are SEC teams, Big Ten teams, an ACC team, and some prominent local teams from where he grew up.
Tom Izzo will have to fight hard for this commitment.
The 6-foot-9, 220-pound center is ranked No. 60 overall in the 2024 class and he's the 10th-best at the position. With his frame, he may translate more to a power forward at the next level and he could complement Jesse McCulloch in the post.
McCulloch also projects as a power forward so this would be an interesting target for Izzo if he were to make a heavy push here.
Flory Bidunga is likely the Spartans' top center target in the 2024 class, but it looks like Indiana has a lead there while Cincinnati is also in the running.
Michigan State's 2024 recruiting class currently ranks No. 10 in the nation after landing McCulloch and four-star wing Kur Teng this spring. Adding another top-60 recruit to the class would just be another sign that Izzo still has it and he's not "washed" like some rival fans claimed a year ago.
McKinley doesn't currently have a visit to Michigan State scheduled, but I'd assume that he sets some officials before making a final decision.
I'd expect the 2024 Michigan State basketball recruiting class to be three or four players deep.