Michigan State basketball signees disrespected in On3's final 2023 rankings
On3 disrespected our guys.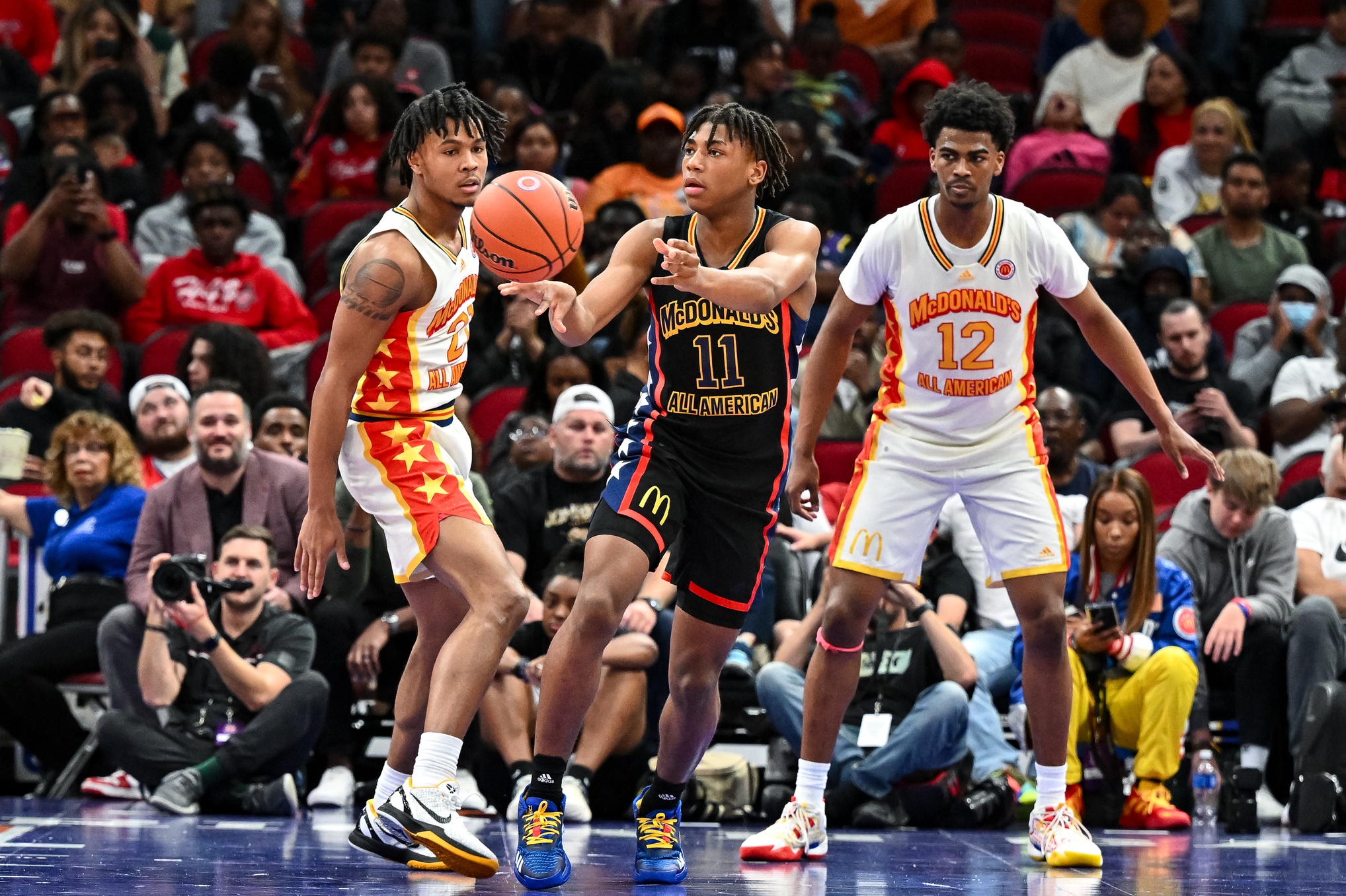 On3 released their final 2023 rankings and the Michigan State basketball signees were dished some disrespect.
On3 has just released its final rankings for the 2023 basketball class and it is insanely disrespectful. Zero of the Michigan State basketball signees made the cut as a five-star prospect which is absolutely ridiculous.
On3's recruiting rankings = begging for clicks pic.twitter.com/UvX4F39S0A

— Tristan Pharis (@TristanUda) May 8, 2023
The most shocking exclusion from this is Xavier Booker who's a five-star on every other major recruiting platform, including 247Sports, Rivals and ESPN. Yet On3 decided to move him down their ranking list and take away his fifth star.
You could also make the case for Jeremy Fears to be a five-star, but On3 completely disrespected him in their final rankings. Before this update, Fears was ranked No. 38 which was already too low in my opinion, but On3 decided to drop the "Floor General" all the way down to No. 69. Yes, you read that correctly, Fears was dropped nearly 30 spots even though he is considered one of the premier point guards in the class. The other three recruiting sites have him ranked 26th, 30th, and 36th which shows how terrible this ranking is.
The last player who you could make a five-star case for is high-flying Coen Carr. The super athletic forward did move up a couple spots to No. 22 in their final rankings which seems like a pretty reasonable ranking for him. Carr has been flying up the rankings throughout the last year and has put his athleticism on full display winning just about every single dunk contest he has entered.
Gehrig Normand is the last of MSUs four signees and On3 has actually been very kind to him in their rankings. Normand soared up these rankings, moving from No. 82 all the way up to No. 44. The other recruiting sites have him ranked No. 116 and No. 81 with ESPN not even ranking him. However, Normand's ranking just shows once again how dirty they did Fears as On3 is the only site to have him ranked higher than Fears.
On3 does not get the same respect from the public like 247Sports and Rivals, and this list shows why. Excluding Booker from that fifth star is disrespectful, but the most blasphemous thing by far is ranking Fears the 69th prospect in the class. I will give On3 a little credit for giving both Carr and Normand solid rankings, but that does not make up for how awful the rest of their list is.
On3 ranks the Spartans' 2023 class as the sixth-best in the country behind Kentucky, Duke, Oregon, USC, and Baylor. This is also lower than both 247Sports and Rivals has MSU's class ranked.
I guarantee we will look back at this list in a few years and laugh at just how horrible these rankings are.