Michigan State basketball: 3 quick takes from exhibition win over Hillsdale
The season has officially begun.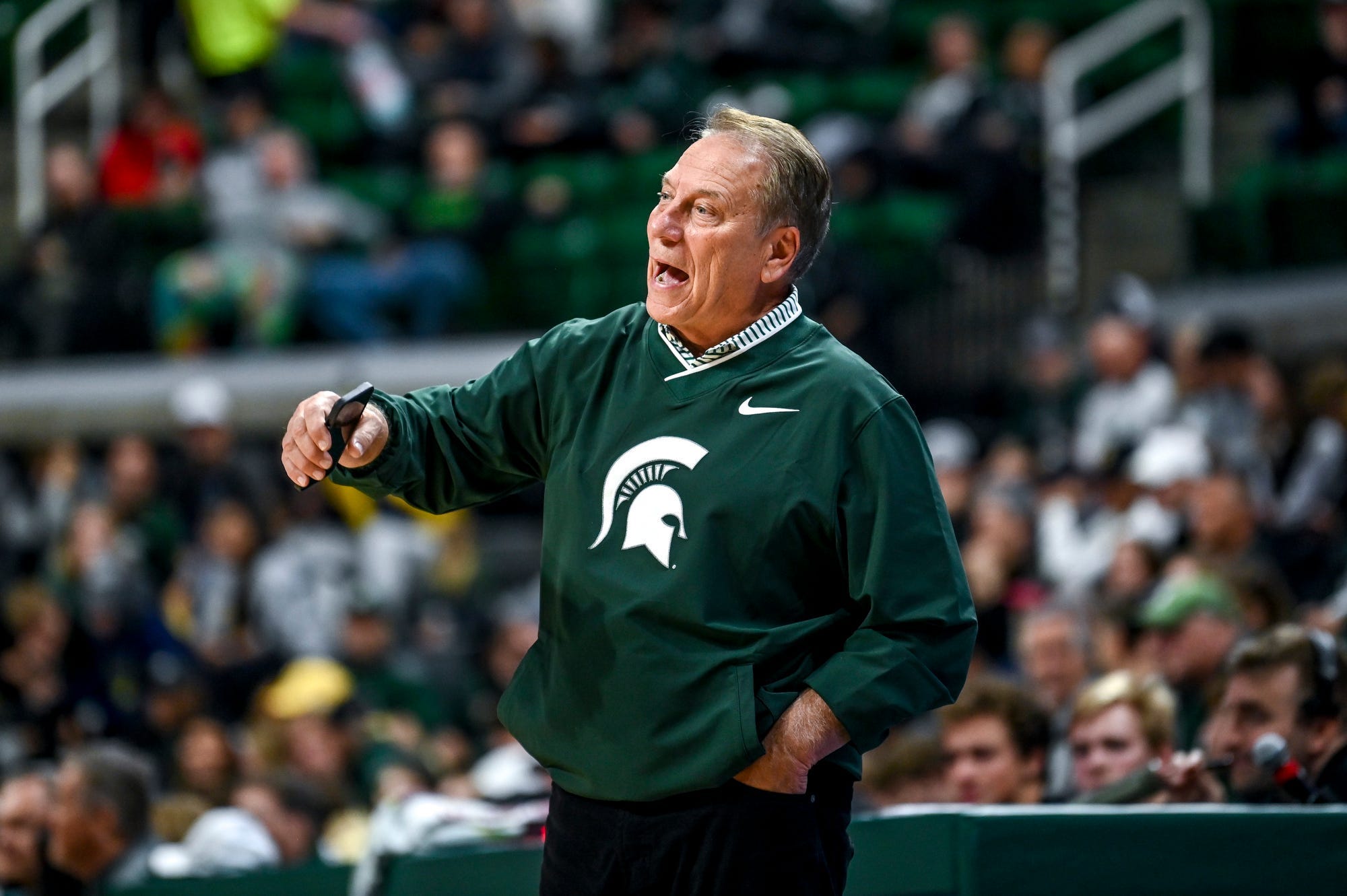 Michigan State basketball hosted Hillsdale College in the exhibition opener on Wednesday and picked up a win.
EAST LANSING, Mich. — Michigan State basketball is back. While Wednesday's matchup with Division 2 opponent Hillsdale College was just an exhibition, the sound of students in the Izzone screaming, rims rattling, and shoes squeaking over the hardwood floor at the Breslin Center was like music to many's ears.
Despite the contest being just an exhibition, there are always observations to be made. Michigan State dominated the game, as they were expected to. In the midst of an 85-43 blowout victory for MSU, a few things stood out to me.
The guard play
A lot of college basketball fans and media have given credit to the Spartans for having one of, if not the best, backcourt in the country. That certainly was on display on Wednesday night. Tyson Walker led the guard tandem (and team) in scoring with 13 points. Jaden Akins added 10. Returning guard AJ Hoggard had a quieter night on the offensive end but still applied good perimeter defensive pressure on defense.
Hoggard also did a good job of running the team and making the right plays when he was out on the court.
Those three veterans are all well-documented players, primed for big seasons. However, where MSU really stands out is its depth. Freshman guard Jeremy Fears has garnered impressive praise from Tom Izzo. He has multiple times drawn the comparison between Fears and Mateen Cleaves, which is high praise.
Fears lived up to expectations tonight, dishing out eight assists coming off the bench.
Another guy to look out for is Tre Holloman. He had a quiet freshman season and only played eight minutes per game last season. However, Izzo has commented that he's much improved, and he made some nice plays on Wednesday.
Holloman's best moment was a baseline drive, where he used his explosive speed and took off at the rim. The athletic guard lightly laid it in, and afterward was frustrated with himself: he knew he was high enough to dunk it.
Michigan State basketball has five guards that can go, and that'll be huge this season. Especially with how Big 10 officiating can be.
Jaden Akins could be the most valuable player
Walker and Hoggard have been getting plenty of recognition. Walker has even landed himself in National Player of the Year conversations… deservedly so. However, one guy to get a little lost in the shuffle, at least nationally, has been Akins.
Michigan State fans are of course familiar with Akins, but it's time for the rest of the world to wake up. He has a genuine chance at being Michigan State's most valuable player this season.
Last season Akins averaged just under 10 points per game, four rebounds per game, and a little over an assist per game. He shot a phenomenal 42 percent from three-point land. Akins was particularly successful late in the season. The sophomore was battling a foot injury early on in this season that hindered his effectiveness briefly.
However, once he got rolling, he looked like a future pro.
I think Akins is poised for a big year, and he showed it against Hillsdale. He put up an efficient 10 points and six rebounds and also made some impressive passes.
The junior is an elite shotmaker and one of the best three-point shooters in the country. Combine that with his quick first step, and jump-out-the-gym athleticism, you have a problem. Akins was flying all over the floor defensively and looked to be an elite perimeter defender.
Tonight his athleticism and defensive instincts led him to collect three steals as well.
His ability to play both sides of the floor at such a high level could make him an invaluable piece to Michigan State's success this season.
Carson Cooper was a gem
Roughly a year and a half ago Carson Cooper was a zero-star prospect. Yes, zero stars (according to 247Sports). He was on IMG Academy's post-graduate team and held five offers. His scholarship offers were from Eastern Michigan, Vermont, Duquesne, American… and Michigan State.
One of those schools is obviously not like the rest.
Fast forward to a cool fall night in October, and Cooper looked like the best center on the floor for Michigan State. Despite the Spartans boasting a five-star freshman prospect in Xavier Booker and senior Mady Sissoko.
And this isn't a knock on either of those players, more so praise to Cooper.
Cooper tied with Walker as the Spartans' leading scorer, as he added 13 points. He also was dominant on the glass, hauling in seven rebounds, also tied for a team-high. The sophomore also showed off his athleticism and length around the rim, tightly contesting multiple shots at the rim.
It looks like Tom Izzo found a diamond in the rough in Carson Cooper.