Michigan State basketball: Rutgers dealt some karma in loss at Minnesota
Karma.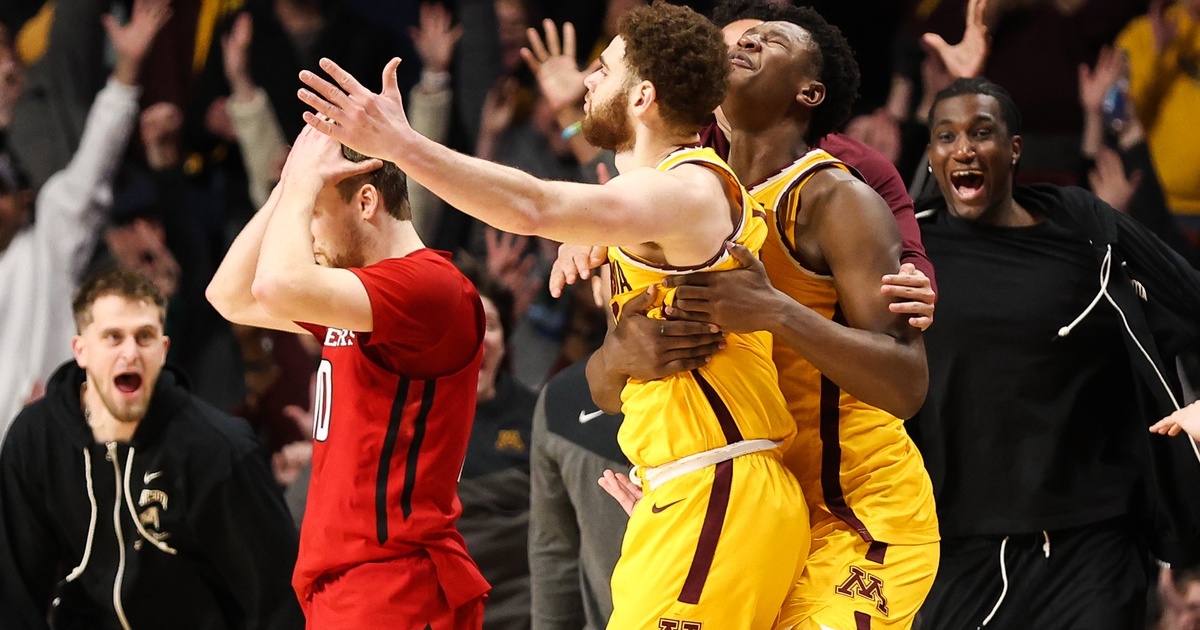 Michigan State basketball had a chance to reschedule its game with Minnesota, but Rutgers stood in the way. Funny how karma works.
A week ago, Tom Izzo spoke to the media and stated that Michigan State basketball and Minnesota would not be making up their game that was postponed a couple of weeks ago due to a tragic campus shooting.
He went on to say that it wasn't Rutgers' fault and it was more of an issue with the Big Ten not getting it done. But Steve Pikiell even said earlier in the week that it wouldn't be an easy thing to do because of travel days and he didn't think that it would be possible for Rutgers to reschedule.
Izzo wouldn't throw another head coach under the bus, but it felt like Rutgers was unwilling to move the Minnesota game up in order for the Spartans and Gophers to fit their game in.
It seems like a fair decision for Rutgers to say 'thanks, but no thanks' until you read this:
So @RutgersMBB won't play Sun.-Tues.-Sun. to accommodate 2 schools whose game was canceled by a shooting. Because of "travel days?" Meanwhile @GopherMBB is willing to play Sat.-Tues.-Thurs.-Sun. and @MSU_Basketball is willing to go Sat.-Tues.-Thurs-Sat. Right, Rutgers.

— Dana O'Neil (@DanaONeilWriter) February 24, 2023
Michigan State and Rutgers were about to try and squeeze four games in the span of a week in order to make the matchup up after the shooting while Rutgers was unwilling to fit three in.
Kind of weak.
But you know what they say about karma, right? It's a (insert any expletive you'd like here).
Minnesota hosted Rutgers on Thursday night and the Scarlet Knights were looking to pick up a big win and potentially build a top-four resume in the Big Ten for the tourney.
Well, the Big Ten's worst team had other ideas.
THIS. IS. MARCH.

JAMISON BATTLE WITH A BUZZER BEATER FOR @GopherMBB ?

(via @CBBonFOX)

— NCAA March Madness (@MarchMadnessMBB) March 3, 2023
Up 10 with 1:15 left, Rutgers watched as the lead melted away and Jamison Battle hit the game-winning 3-pointer as time expired. Karma.
In what should have been a sure win, Rutgers choked on the road. This game could have been moved up a couple of days in order to help the Spartans out, but they decided to get some extra travel days and, well, look what happened.
Minnesota had lost 12 straight games until this buzzer-beater and the Scarlet Knights are now out of the double-bye race.
You honestly just hate to see it.