Michigan State basketball: The good, great, bad, and ugly from JMU loss
Tough night.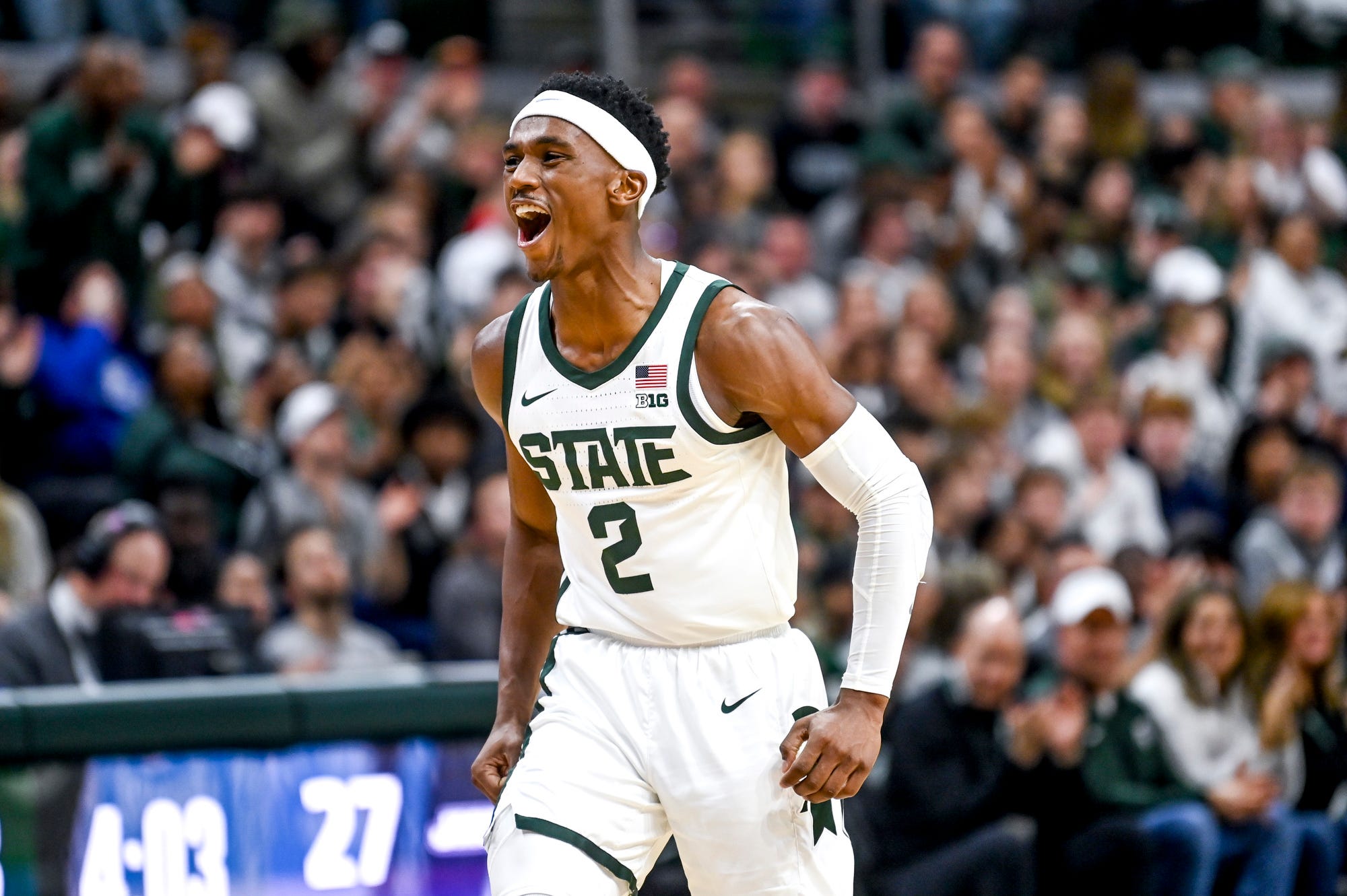 Michigan State basketball opened the season with lofty expectations, however, James Madison had other plans.
It's now been over 12 hours removed from one of the worst season-opening Michigan State basketball losses ever. Michigan State opened the season with Final Four expectations, thanks to returning everyone except Joey Hauser. However, James Madison had other plans on how MSU would start the year. After another slow start, going down 13 points, and eventual four-point halftime deficit, Michigan State battled back. They would even eventually take the lead late in the second half.
Even with a heroic performance from Tyson Walker as the game went into overtime, Michigan State would be stunned by an impressive James Madison team on the first night of college basketball. 
As I stated, I thought I would sleep on the game, in order to not allow emotion to dictate this G,G,B,U article. I don't like to use these articles to go scorched earth on single players. After last night's performance, however, I think criticism is warranted. With that being said, having given it time, I think I'm able to dissect the Spartan's loss in a calm, reasonable manner. 
So, here is the good, great, bad, and ugly from Tom Izzo's first career loss at the Breslin in November. 
Good: Coen Carr
Coen Carr was a catalyst on Monday night. Fans were already excited to see the athletic freshman from the Spartans' exhibition games, but there were legit concerns regarding his shooting ability. On Monday night, Carr forced Izzo's hand and demanded playing time, regardless of his shooting percentages. He came into the game and sparked a lackluster offense immediately. He altered the game and gave the Spartans life and a way out after the hole they had dug.
That's not to say Coen didn't have some freshman mistakes. Multiple times, Carr was caught ball watching and left his man for an open jumper. But I'll take his defensive miscues if it means having a freshman with his confidence driving to the hole on the offensive end.
On top of his natural, electric ability, Carr actually shot the ball extremely well. He finished the night 5-for-6 from the field with 14 points. Coen's ability to ignite the fans, provide above average offensive play, and, most importantly, alter the way the opponent plays offense will truly be the X-factor this season.