Michigan State basketball needs more from its upperclassmen
The upperclassmen were disappointing on Monday.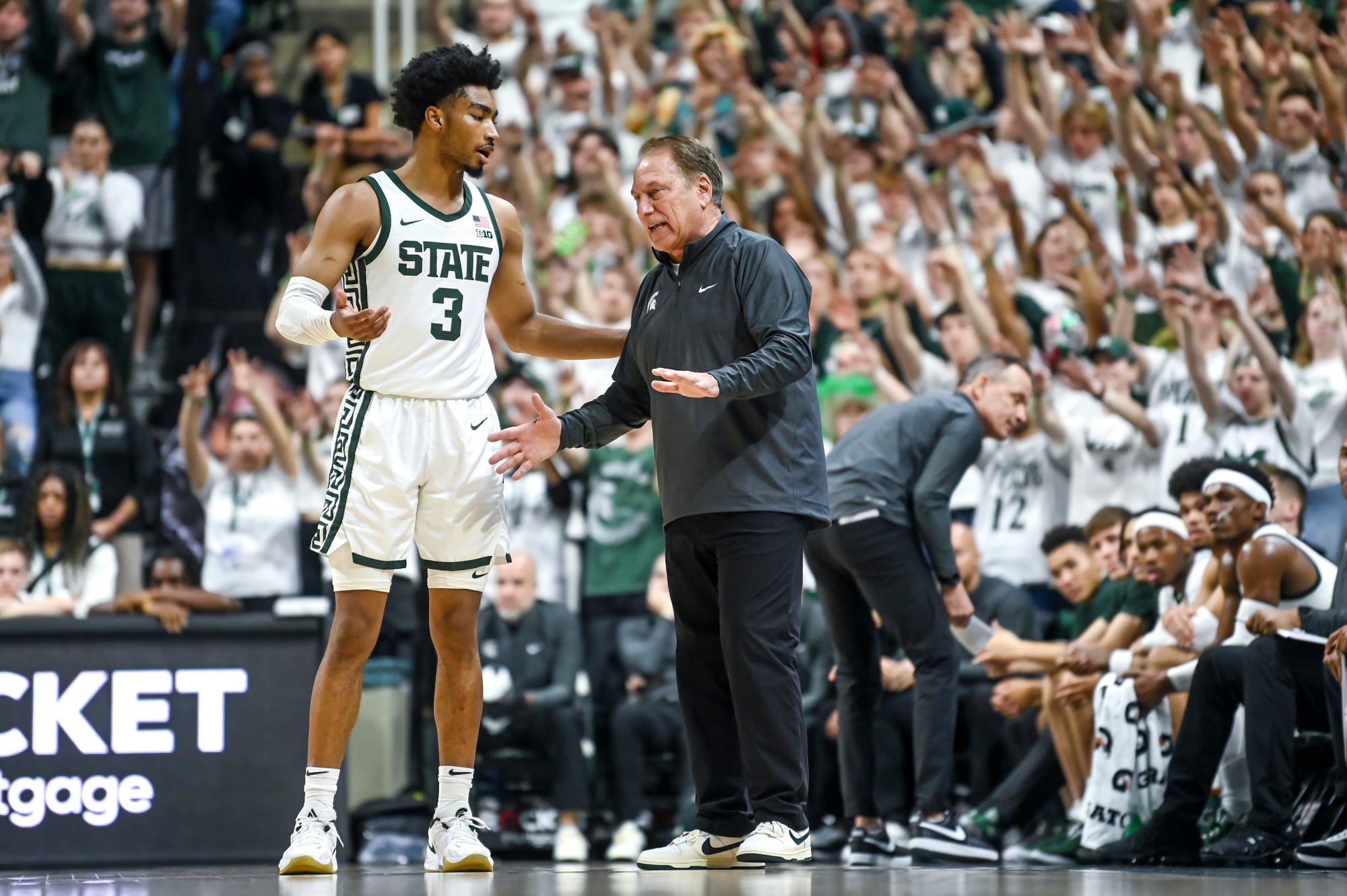 Michigan State basketball needs more from its upperclassmen because what we saw on Monday night against JMU was unacceptable.
Michigan State basketball dropped its season opener against James Madison last night. Fans on the internet are taking it about as well as you would expect, however they are not wrong in many of their criticisms.
This team still carries a few of its individual player issues from last season. Malik Hall is questionable in his shot selection and accuracy from deep. Carson Cooper is missing free throws. AJ Hoggard is wildly inconsistent. Mady Sissoko despite his frame is an offensive liability at center.
This MSU team also clearly misses the reliable shooting of veteran Joey Hauser, both from deep and from the charity stripe.
All those factors led to a huge weight being placed on Tyson Walker's shoulders. For the most part, he delivered with a dazzling 35-point performance, coupled with an eye popping six steals. However, we can't ask Walker to play 39 minutes every night. He missed six free throws, several of which were from sheer exhaustion. That usage rate is just not sustainable if Michigan State wants to make a deep run in the tournament.
So, what's the solution? Well, there is not a quick fix necessarily. The first obviously is not going 1-for-20 from three. It's hard to win many games that way. The second is MSU needs more than two players to step up on a given night. They have enough depth on the roster to cover up flaws at one specific position. But if every role player is a net negative, it turns ugly quickly. Depth is of no use if everyone simultaneously has an off night.
This is where the upperclassmen must step up. Walker did more than his fair share. But the combination of Akins, Hall, and Hoggard going 6-for-33 from the field and 0-for-12 from deep is not going to cut it.
On the freshman side, we did see a bright spot in Coen Carr. He appears to be ahead of schedule in terms of his development. He proved to be more than just a highlight reel dunker, with two and-ones, several other drawn fouls, and high-motor rebounding. If he can sort out his defensive setbacks and couple that with his athleticism and natural frame, he will comfortably see 20-25 minutes a night. It would not surprise me if he is starting at the power forward spot by the time conference play rolls around.
There are a few other questions rotation-wise with this team, mainly why we are seeing such a puzzling lack of minutes from Xavier Booker. He is raw and might still be in the doghouse with Izzo, but a player with that much skill offensively deserves more than five minutes of floor time.
But until the underclassmen are more comfortable, we need to see the veterans on this team develop in reliability as the season progresses. Otherwise Michigan State basketball is in for a long season with an early tournament exit.