Michigan State basketball vs. USC: What the Chopalytics are saying
What are the 'Chopalytics' saying?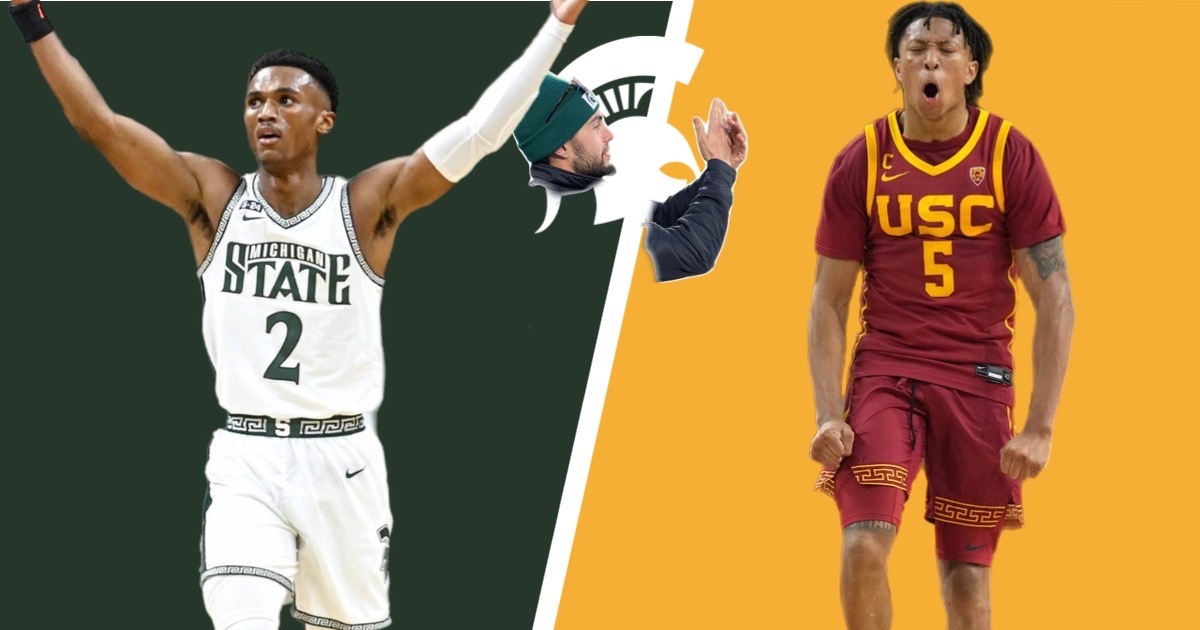 Friday's USC vs. Michigan State basketball game is a big one and here's what the respected 'Chopaltyics' are saying.
I won't act like I'm any sort of legit sportswriter or expert and I hope I made that obvious enough in my intro blog.  What I'm going to lay out here is an overview of the USC vs. Michigan State basketball game from Chop's perspective and what I think some of the most important factors are:
Izzo in a suit
According to my numbers, the last time Tom Izzo wore a suit was 2020. Do you know what happened that year? Cassius Winston and the Spartans won the Big Ten but had their national title hopes crushed by that little thing called COVID-19.
Since Izzo has relaxed his wardrobe, MSU is 57-38 (.600) -> no Big Ten titles (regular or tournament) -> 1 NCAA Tournament win over Davidson (thanks, @deberrytime).
BRING THE SUIT BACK, TOM.
Malik Hall needs to abandon the fade-away jumper at the baseline
I've talked to others in ChopNation and the consensus is clear, it feels like each time Malik Hall has the ball you know he is going to try the turnaround fadeaway right at the baseline and it feels like it NEVER is successful. Be less predictable, get to the basket, and draw some contact.
I could use a Malik slam or two during this game as well.
AJ Hoggard revenge tour starts now
Plenty of you saw the exchange between AJ Hoggard and Izzo during the Ohio State game. It almost looked like Hoggard had a couple of Chop's special gummies prior to the game while he was getting a stern talking-to from Izzo.
I think a lot of fans thought it wasn't the best look. To Chop, each student-athlete is different and handles coaching in their own way.
I'm ready for Hoggard to pull out his special bag of NCAA Tournament tricks and prove the haters wrong (that dude has that dawg in him).
Trojans will break 3-point records
USC ranks 151 in 3-point percentage. This means they will have a career day from deep and shoot at a 78 percent clip.
I can't wait for Boogie Ellis to go 6-for-7 beyond the arc
(Yes this is my best attempt at reverse-jinxing the curse)
Everything you read above is 100 percent accurate and I'm reporting from my crystal ball that can see into the future. Michigan State's NCAA Tournament run starts NOW. Go Green and Keep Choppin'.
With Love,
ChopMan