Michigan State basketball: What would be considered a successful season?
Major goals ahead.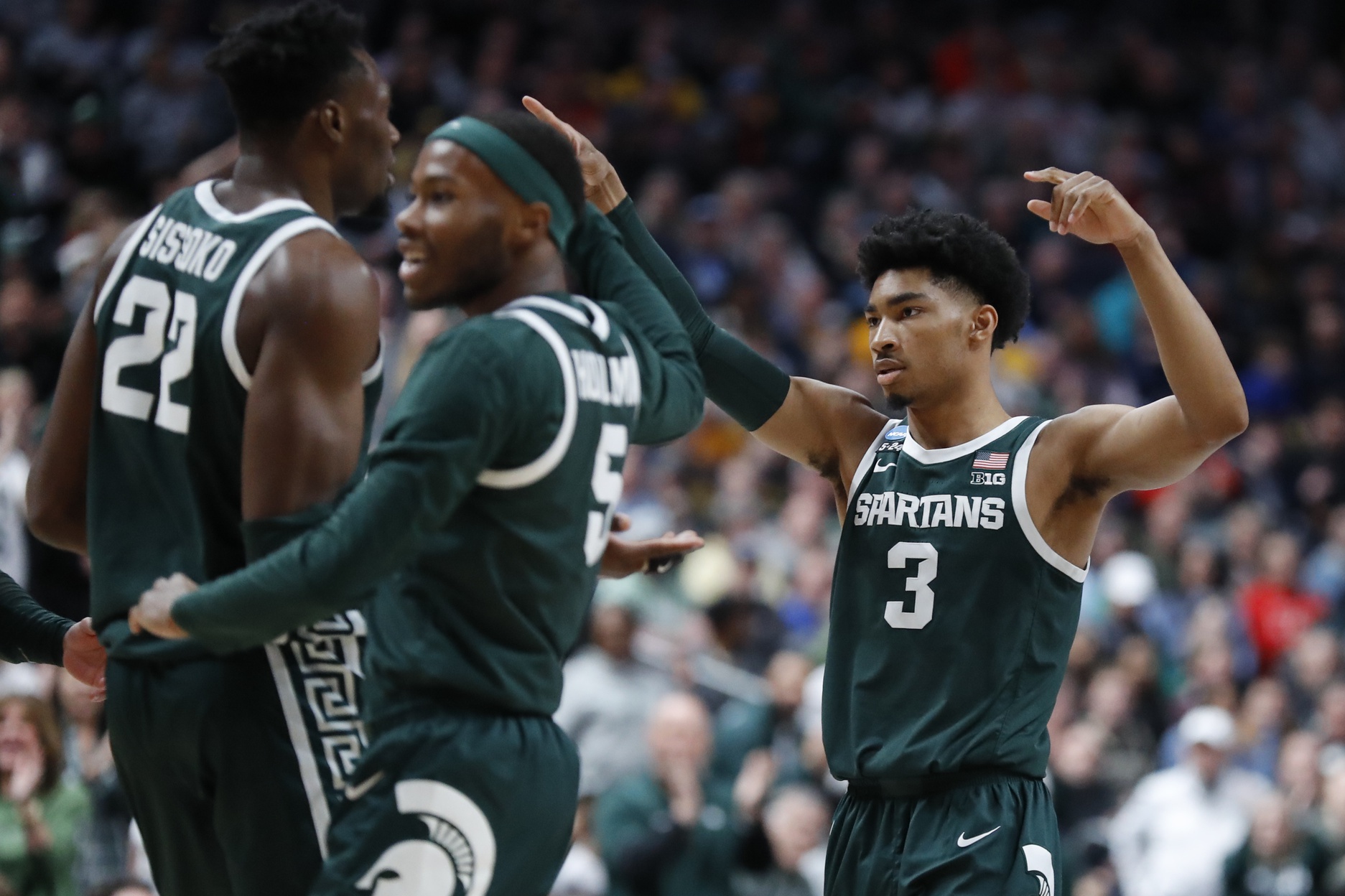 Michigan State basketball has sky-high expectations heading into 2023-24 and here's what the Spartans must do to have success.
Expectations are sky high as Michigan State basketball is three weeks away from their season opener.
After a few average seasons for Tom Izzo and Michigan State, Spartan Nation is ready for another special season. I will never say any season is "national title or bust" but my expectations are high this year.
Here are three things Michigan State basketball must do for me to view this year as a successful season.
Sweep Michigan
The two meetings with rival Michigan are extremely important this season. The Wolverines have been very good in recent years, especially as John Beilein's tenure ended and Juwan Howard's began. However, Michigan is in a slump and are no longer an elite team. If we want to compete for a Big Ten title, we need to beat the Wolverines both times we play.
We also need to assert our dominance in this rivalry again. Each of the last four seasons have seen the in-state rivals split their series. The last time these teams didn't spilt their series was in 2019 when the Spartans won all three meetings.
We are the better program and we have the far better team, so it's time to put the Wolverines in their place and beat them both times we play.
Finally, and this may be a bit dramatic, but I want Michigan State to hold the all-time series lead in this matchup. I was shocked to see that Michigan currently leads the series 97-88. The Spartans have slowly but surely caught up to Michigan in the Tom Izzo era, but I really want us to pass them. Nine games is a lot to catch up on, but it all starts with sweeping the series this season.
Big Ten champions
Michigan State will have two chances to be Big Ten champions this season. Once as the regular season champion and once as Big Ten Tournament champions. I don't view the tournament as a requirement to win, sometimes it's helpful to lose to get more rest before the NCAA tournament.
So I want to see Michigan State win the regular season Big Ten title.
It's been three years since the Spartans last won the Big Ten regular season title. The 2020 season capped off a three-year streak of winning the regular-season crown. Unfortunately, this has not happened again since. Three years really isn't that long to go without a conference title, but now is our best chance to win one since 2020. If we can't win one this year, there's no telling when we will again.
Purdue is the biggest threat to Michigan State basketball with this goal. The Boilermakers are the defending champions and return the Big Ten player of the year in Zach Edey. Thankfully for MSU, it only faces them once at the end of the season. Some other teams might challenge the Spartans and Boilermakers, but the regular season title is likely between us and Purdue.
It's rare for the the Big Ten to only have two legit contenders, so we have to take advantage of it and win it this year.
Final Four
Making a Final Four is hard for even the best teams to accomplish. This just shows how highly I think of our team this year. If we accomplish the first two goals and miss on this one, I won't call this season a failure. However, there will be a part of me that would be slightly disappointed.
Michigan State's last Final Four came in 2019 when Cassius Winston led the Spartans there as a junior. We also had a great shot to get back there in 2020 before COVID-19 canceled the tournament. It never really felt like a realistic goal the three years since 2020. Last season we were playing well enough in the tournament to make it that far, but nobody expected to get there throughout the season.
However, this year is different. This team is different. When you combine a veteran team with a lot of depth and a Hall of Fame coach, expecting a Final Four is never too much.
There are a lot of other things I expect Michigan State to accomplish this season. But these three are the most important to me. Like I said earlier, I never will expect a team to win a national championship. But this Michigan State team is good enough to do it. However, even if we don't accomplish that, I will be very happy with the season if we accomplish these three goals.