3 reasons Michigan State basketball will beat Michigan on the road
Here's why I believe in the Spartans.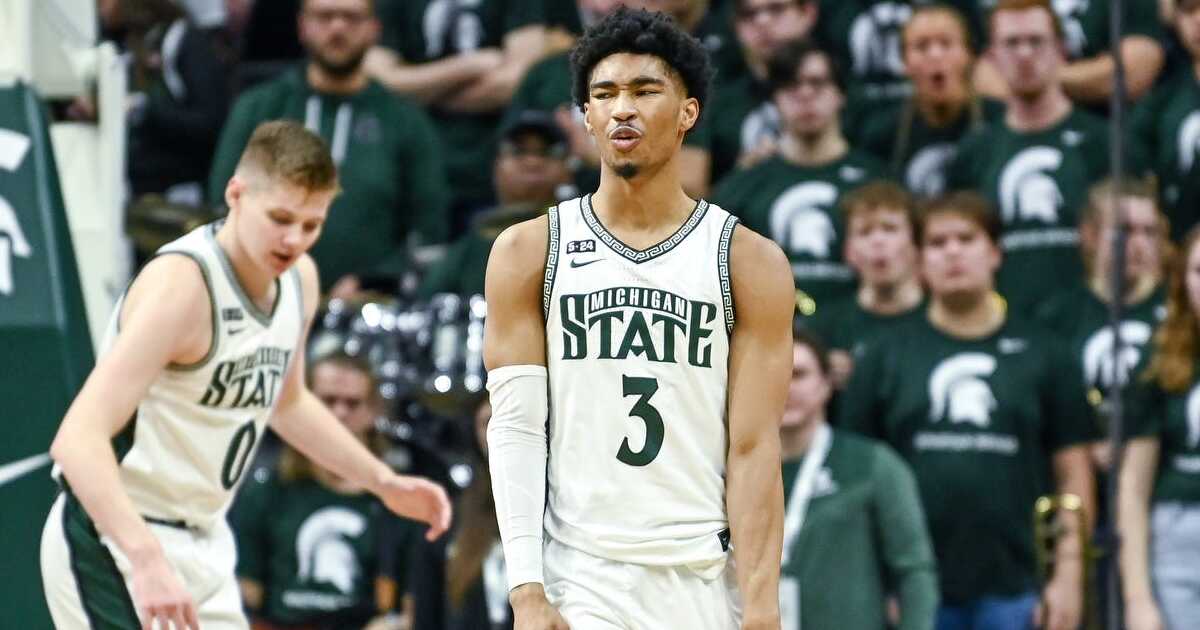 Michigan State basketball is facing another tough test on Saturday night but here's why I believe the Spartans will win.
Winning on the road in the Big Ten is far from easy. Heck, it's not even likely for most teams. But Michigan State basketball has done it multiple times this season and is looking to do so again on Saturday night.
The Spartans have won at Penn State, Wisconsin, and Ohio State this season and they'd like to add a win at Michigan to the resume. It's going to take quite the effort, however, as Michigan is 14-12 and fighting for its life to make it to the NCAA Tournament.
Both teams have a lot to play for despite being unranked but I think this is one of those cases where the road team may have just a little more motivation.
Here's why I think Michigan State basketball escapes Ann Arbor with a win on Saturday night.
1. Advantage in the backcourt
Michigan State has a backcourt advantage with veterans like Tyson Walker and AJ Hoggard leading the way while Michigan is less experienced back there with Dug McDaniel, Jett Howard, and Kobe Bufkin. Add in Jaden Akins for the Spartans and the trio of Michigan State guards holds an advantage defensively and the offense somewhat equals out.
Having a backcourt advantage like that with veteran guards who can slow the game down and be catalysts for the offense is important. That could be the difference in this game.
I can see Walker locking down McDaniel, Akins hanging with Bufkin, and Hoggard defending Howard or the other two at a high level.
The guards should deliver Michigan State a win.
2. Defense lately has been stingy
Michigan State has been one of the best defensive teams in the Big Ten this season. The Spartans are allowing just under 65 points per game and they've given up 61, 58, and 41 over the past three games and teams are finding it very difficult to get open looks lately.
That'll continue on Saturday night.
If there's one thing I'm not worried about when it comes to Michigan State basketball lately, it's defense. If Michigan State can hold Michigan under 65, I like the Spartans' chances. And I think that's likely.
3. Playing for an entire community
Michigan State has an entire community rooting for it. After disaster struck the campus on Monday night, there was doubt that this game would even be played, but now that it is, the entire East Lansing community and Michigan State fanbase need this win. They need some sort of normalcy.
While Michigan has the home-court advantage and it's never easy to go into Ann Arbor and steal a win, Michigan State basketball is playing with extra emotion and a victory on Saturday night would be bigger than just a tally in the win column. It would be a feel-good story for the entire community.