Michigan State football: Ben VanSumeren has all-time great Pro Day
Ben VanSumeren definitely boosted his pro stock.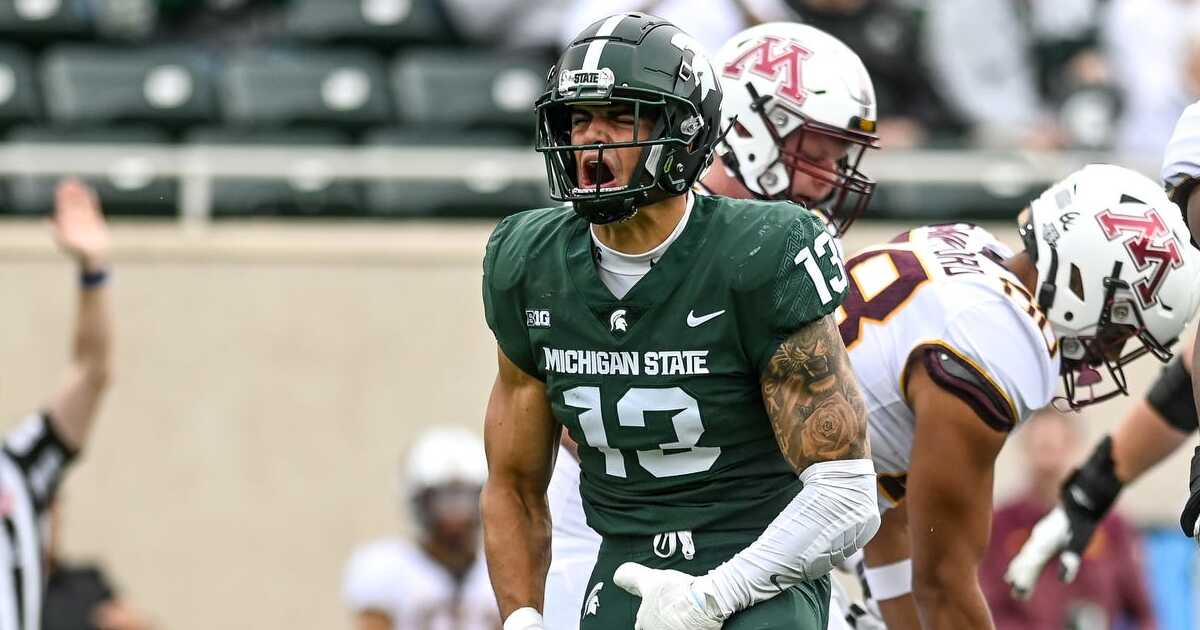 Ben VanSumeren had an up-and-down Michigan State football career but he dominated at his Pro Day in East Lansing.
Dozens of NFL scouts were on hand at Michigan State football Pro Day on Wednesday and there were some eye-popping performances from a number of Spartans.
One of those high-level performers was Ben VanSumeren.
Yes, the linebacker who struggled with consistency for a couple of years but showed flashes of brilliance was arguably the top Pro Day performer. He was dominating just about every single drill.
In fact, even Ian Rapoport tweeted about VanSumeren's performance, stating that he would have blown up at the Combine if he had been invited.
Had he been at the Combine, he would've blown it up… https://t.co/d8Ln2ppxl3

— Ian Rapoport (@RapSheet) March 15, 2023
The blurb at the bottom of the tweet is wildly impressive. Out of all the linebackers at the 2023 NFL Combine, VanSumeren's 42.5-inch vertical would have been the highest, his broad jump would have been the longest, his 29 bench press reps would have been tied for the most, and his 40-yard-dash would have been the second-fastest. That's mind-boggling. Actually insane if you think about it.
While VanSumeren may not have had the most productive Michigan State career after transferring over from Michigan, there was never a doubt about his athleticism.
VanSumeren finished his Michigan State career with 93 total tackles, four tackles for loss, and two sacks in 18 games. He could use some work in pass coverage, but his sideline-to-sideline speed is impressive.
The senior linebacker didn't have the highest draft stock when the season ended, but he led all tacklers at the Shrine Bowl and then had this explosive Pro Day. He may not be a household name in draft experts' minds, but he's someone to keep an eye on as the process continues. We may be seeing VanSumeren playing linebacker on Sundays next season just a few years after he was asked to play fullback in Ann Arbor.
Can't help but root for this dude.