Michigan State football: Antjuan Simmons is perfect GA addition to staff
This is sure to inject some life.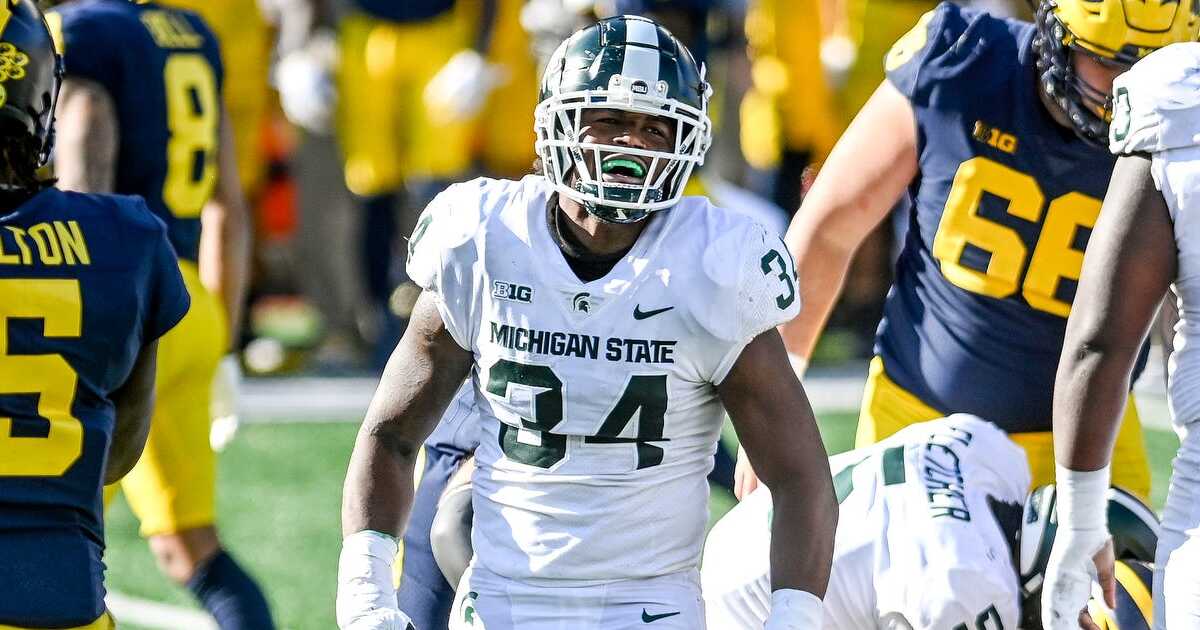 Antjuan Simmons was hired as a grad assistant on the Michigan State football staff and it's a move that will pay dividends.
Every now and then, players come along that you just feel should have stuck around longer. Every Michigan State football fan would tell you that they wish they got more Antjuan Simmons.
Simmons spent four years in East Lansing and was the team's leader during Mel Tucker's first year in a COVID-19-affected 2020 season. He finished with a staggering 75 tackles and nine tackles for loss in just seven games and decided not to use his extra year, leaving the program after 2020. Simmons was well on pace to smash his previous career highs, but the shortened season prevented that.
So basically, we only got 3.5 seasons of Simmons and he really only broke onto the scene in the final year of Mark Dantonio in 2019. We only really got to enjoy 1.5 years of starting Antjuan.
Unfair.
But it looks like Michigan State fans will be able to see him on the sidelines again soon as he's joining the staff for the 2023 season.
According to Justin Thind, Mel Tucker hired Simmons as a grad assistant on Monday.
Former MSU linebacker Antjuan Simmons has joined the program as a grad assistant, he confirmed to me.@_antjuan_ was a captain for the Spartans in Mel Tucker's first season at Michigan State, respected for his leadership as much his play on the field.https://t.co/XsUNhf28VS

— Justin Thind (@JustinThind) March 7, 2023
Thind and others raved about the move, and it's easy to see why this is going to work out well for Michigan State. Simmons and Tucker are familiar with each other and the former All-Big Ten linebacker was one of the best leaders the program has seen over the past few years. He'll be able to connect with the players and also help recruit at a high level.
It's always good for former players to come back and help turn the program back into a winner. I think Simmons is going to do just that.
After losing Brandon Jordan to the NFL, this is the good news that Michigan State needed, coaching staff-wise. This was a home-run move by Tucker for many reasons on and off the field.
Although this doesn't make up for the unsatisfying amount of time in which we got to enjoy Simmons as a player, it'll be great to have him back in East Lansing coaching the good guys.