Michigan State football: Chopalytics Prediction Machine for Xadavien Sims
What does the CPM say about Xadavien Sims?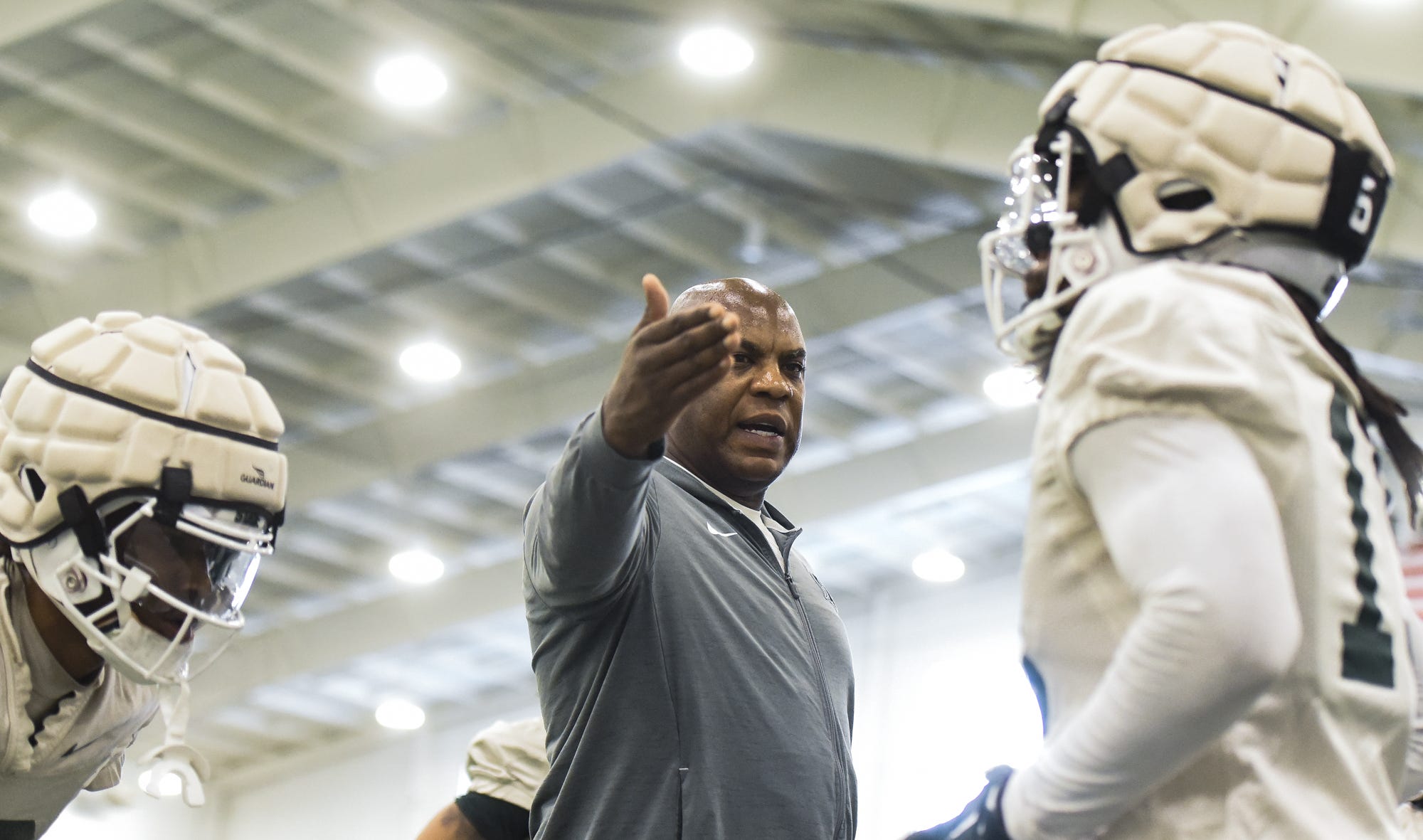 Four-star defensive lineman Xadavien Sims is getting ready to announce a commitment. Will it be Michigan State football?
Xadavien Sims, a four-star defensive lineman from Durant, Okla., recently announced that he has set a commitment date of May 20. Sims is a product of C4 Sports Performance which produced current Michigan State football freshman defensive end Bai Jobe and is training partners with coveted five-star defensive lineman David Stone.
Like all MSU recruiting targets, the Chopalytics Prediction Machine (CPM), has been working hard since the announcement of Sims' commitment date. In fact, the CPM recently downloaded the most recent version of The Sims and hundreds of episodes of The Simpsons for it to provide the proper calculation for where the star defensive lineman will attend school.
Before dropping the official results, I want to give you my human take on things. Remember humans are subject to error and technology is not.
From Chop's perspective, MSU does sit in a pretty good spot. Sims was '(Wilt)fonged' to MSU months ago along with five-star defensive lineman David Stone picking up predictions from other insiders. With that being said, there's been some turnover from a coaching perspective at MSU since those crystal balls were received so I wouldn't put much credit into those predictions. Sounds like TCU and Vanderbilt are legit threats here. Sims is originally from Texas and Vandy has done a great job recruiting him.
The moment you've all been waiting for: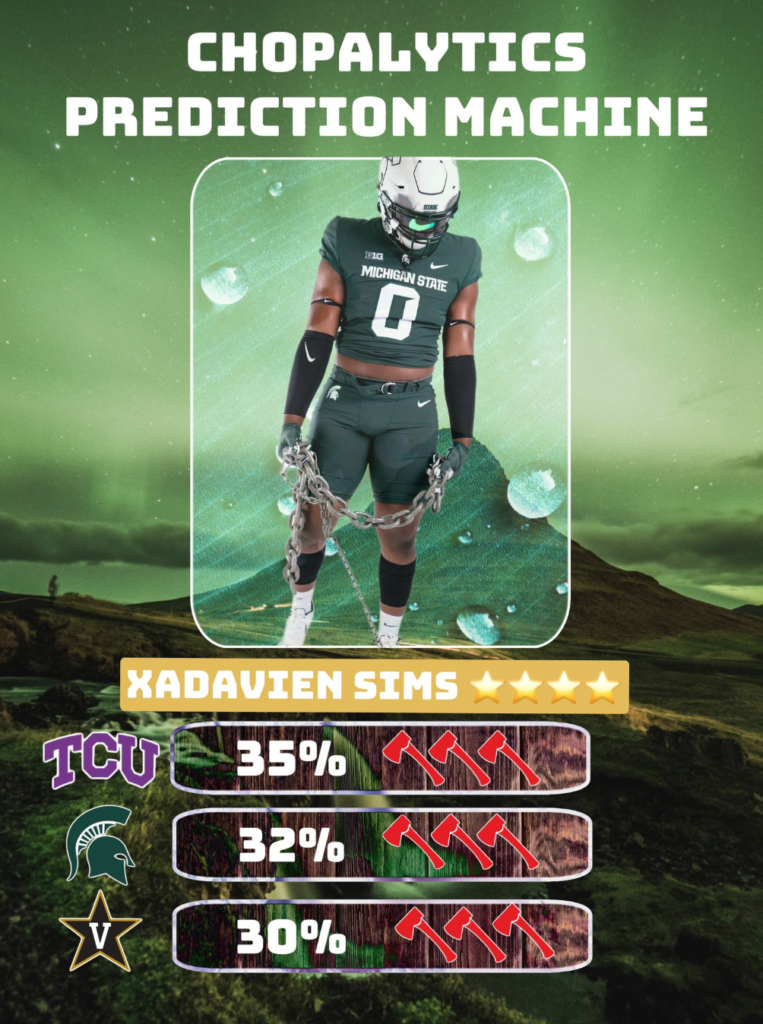 The Chopalytics Machine has officially spit out these results: 35 percent to TCU, 32 percent to MSU, 30 percent to Vandy. The other couple of percentage points are split between Oregon and Oklahoma.
I'm going to leave you guys with a 100 percent real, not made-up, and accurate referral we received from a member of the ChopArmy:
'I have found the Chopalytics Prediction Machine to be more accurate than any other recruiting site. I will continue to follow ChopMan for his dedication to further refining the technology behind the CPM. He is also very handsome and very funny which is a plus. Five stars.'
Happy FriYAY,
ChopMan