Michigan State football: ChopMan's 10 reasons to be positive
Stay calm, folks.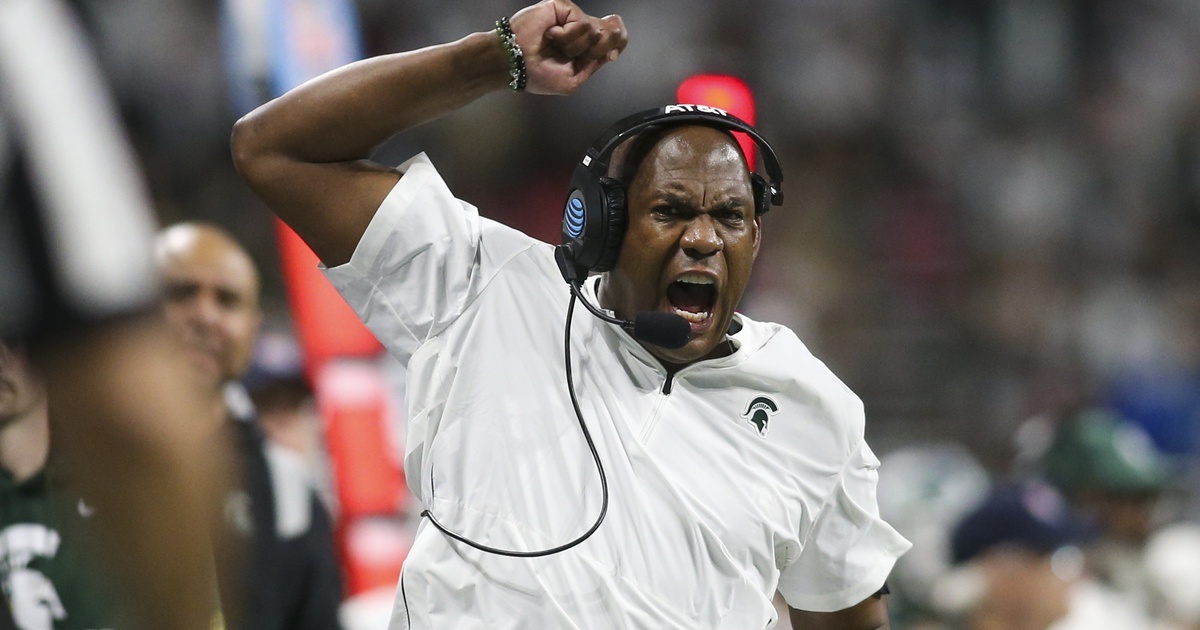 Sunday felt like the end of the world for Michigan State Football. That said, you can still be positive about these.
April 30 was a tough day for Michigan State football fans, but there are plenty of reasons to be positive. Here are my top 10:
Nate Carter

Calling my shot. Kenneth Walker the 4th (keep the receipts).

Beers sales at Spartan Stadium

I don't want people to forget that it is still possible that beer sales could become a thing this fall within Spartan Stadium. This would eliminate the need to indulge a little extra before heading in. Fans rejoice.

We will still tailgate

What is one of the best parts of college football? Tailgating. Especially in EL. Ranked as one of the top schools to tailgate at on game day, MSU's tailgating scene has NOT entered the portal.

QB refresh

Noah Kim, Katin Houser, Sam Leavitt
Let's not forget we have a dynamic four-star quarterback in Sam Leavitt that will immediately compete for reps. Plus, it will be refreshing to have a new leader at the helm.

Thrive as underdogs

Mark Dantonio instilled an underdog mindset when he was steering the ship. MSU football's identity included great defenses, player development, and playing with a chip on your shoulder. That mindset is still there. It is baked into the program.

New football building

The Tom Izzo Football Building is being built fast. Premier facilities for recruits, players, and coaches. Will help attract top talent.

Tons of bodies at OL

Remember the injury ridden offensive line we had last year? Coach Kap said 'not so fast.' We now have the depth we were missing last year.

East Lansing is still beautiful

Thinking about the fall colors in East Lansing on a crisp Saturday morning is making my toes curl. Our beautiful campus did not enter the portal either.

Basketball natty contenders

Not only do we have some amazing players like Tyson Walker, AJ Hoggard, and Jaden Akins returning (I'm speaking it into existence), we have a top-five recruiting class coming in. It is national title No. 2 or bust for Izzo.

Tucker recruits are now in the mix

Like you've heard a million times, Tucker inherited a mess plus had to manage the new job through COVID-19. Mel's first couple recruiting classes are now sophomores and juniors. Expect them to be great now that they've had a few years to develop.
All the love,
ChopMan