Michigan State football: Jordon Simmons has entered transfer portal
The first bye week portal entry.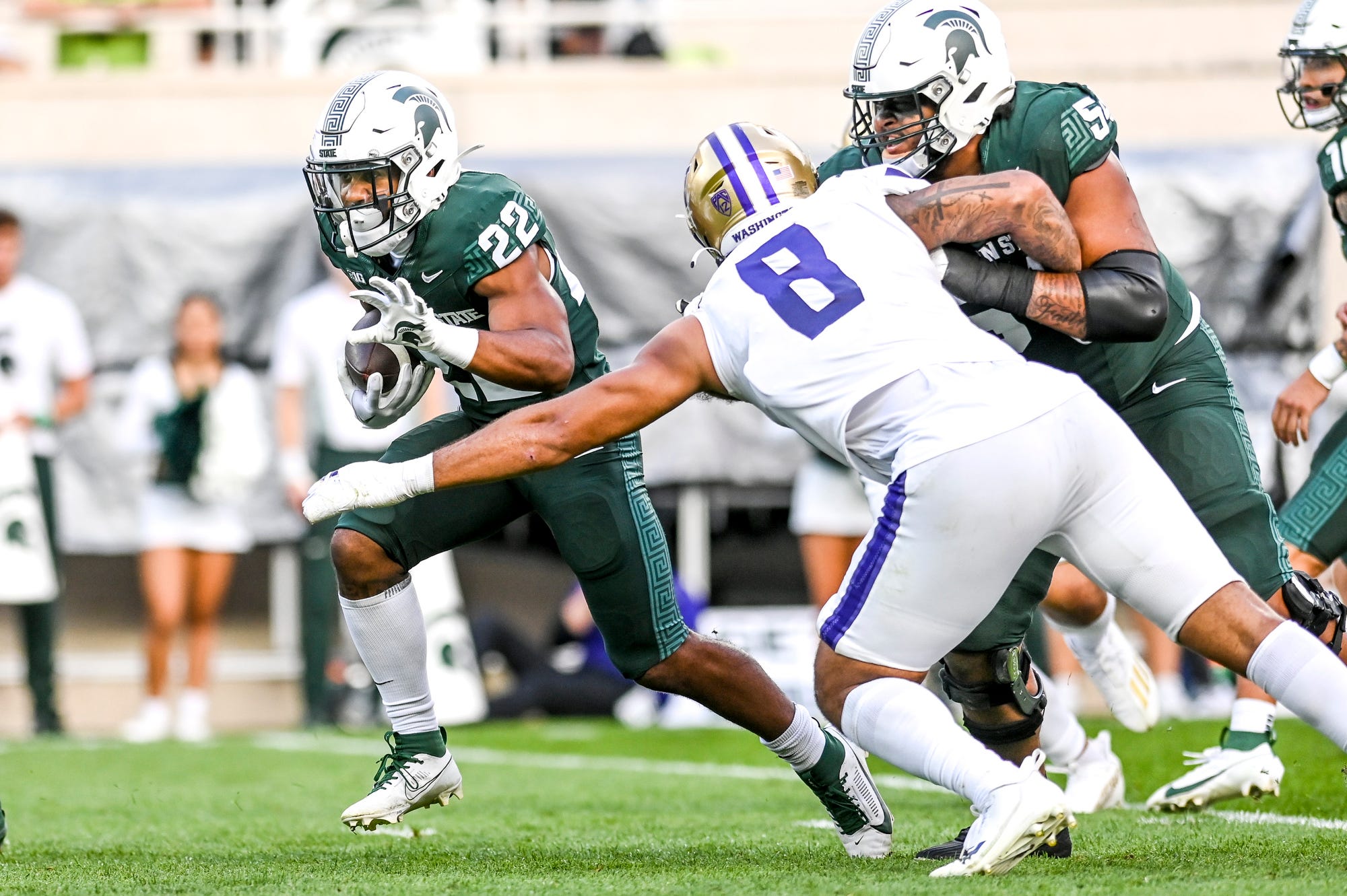 Michigan State football running back Jordon Simmons has entered the transfer portal, according to Harlon Barnett.
During the bye week, Michigan State football officially lost its first player to the transfer portal since Mel Tucker's firing. Prior to the Iowa game, it was announced that defensive back Justin White and long snapper Hank Pepper were no longer part of the team but we never received a formal announcement of them hitting the portal.
During Monday's press conference, interim head coach Harlon Barnett announced that senior running back Jordon Simmons entered the transfer portal.
Harlon Barnett says junior RB Jordon Simmons has entered the transfer portal. Barnett said he was understanding of the decision and Simmons is no longer with the team.

— Jim Comparoni (@JimComparoni) October 9, 2023
Simmons was the only player to choose to hit the portal during this past weekend's bye. Given the transfer rules for players who's head coaches have been fired, he should be able to retain his eligibility.
Simmons is a 6-foot-0, 192-pound running back is from Powder Springs, Ga. He carried the ball just seven times for 14 yards this season. He was utilized far more in 2020 and 2021 where he recorded 50-plus carries both seasons but saw his snap count diminish for other options.
What does this mean for Michigan State football?
In all honesty, this isn't much of a blow outside of running back depth. Simmons was often used to block and had issues securing the football. His snaps had been declining since he joined the team in 2020 and I'm surprised he hadn't hit the portal long ago. I think it's a really good sign we have not seen much attrition since Tucker was fired but many players you would expect to hit the portal need more film before looking for another team. If there is another 'mass exodus', I'd imagine that would happen during the offseason and after a new head coach is hired.
There are plenty of young players I pray we can hold on to still. I wish Simmons the best and hope he finds a new home where he can get back to carrying the rock consistently.
HopMan