Pat Narduzzi is not the head coach who Michigan State wants or needs
This is an emphatic 'no' from the fanbase.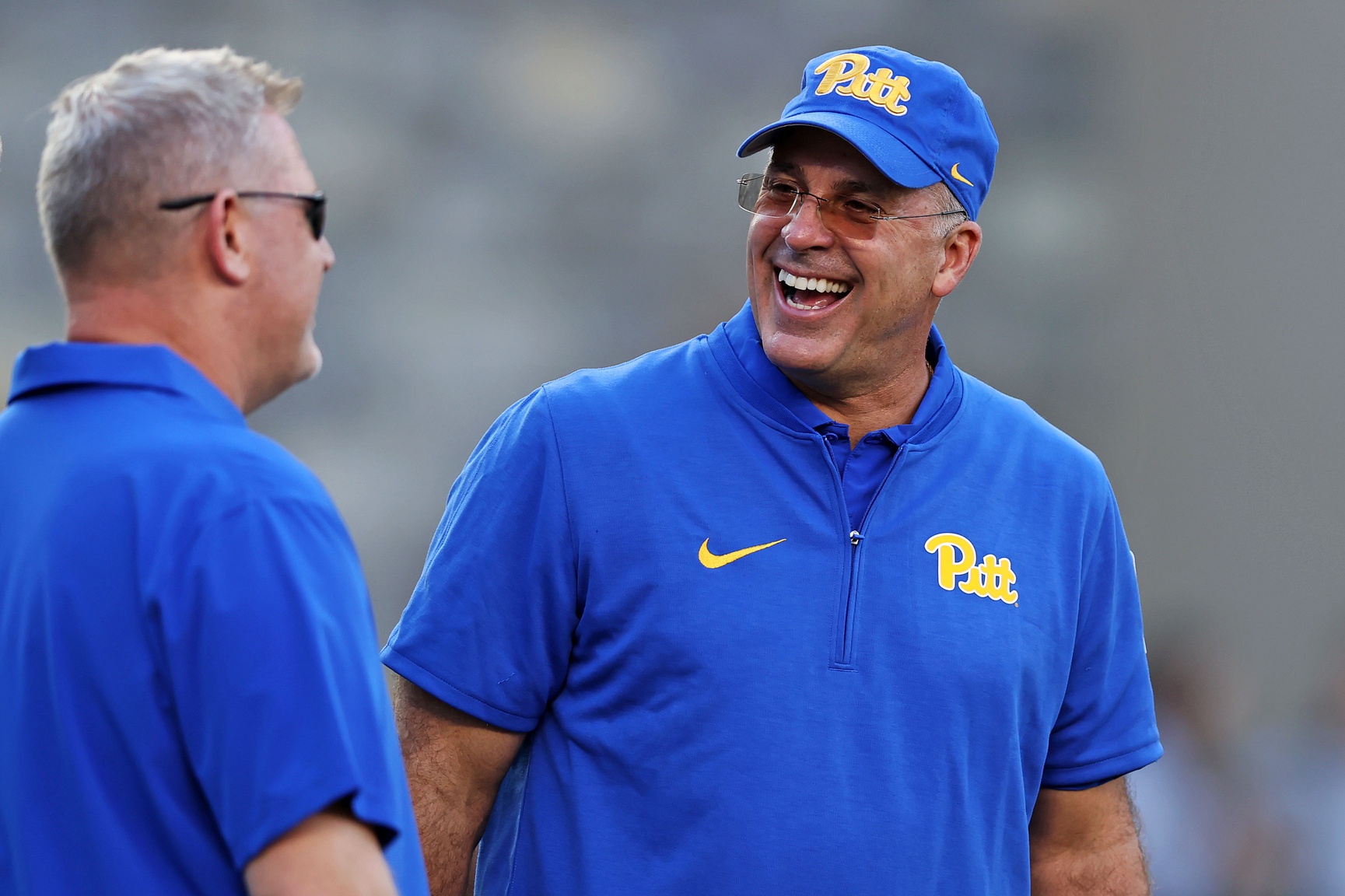 Pat Narduzzi has somehow been mentioned as a candidate for head coach, but he's not what Michigan State wants or needs.
Relaxing this past weekend with no Michigan State football to stress about was supposed to be a joyous occasion. I should've been able to sit back and relax without having to worry about the program, but a Friday night article by our once-beloved Joe Rexrode got my blood boiling.
Why? Rexrode mentioned that if Michigan State wants to get back to its winning ways, it needs to either go with a reboot of Mark Dantonio or give Pat Narduzzi a call.
It was a suggestion from yet another member of the media. And yet it still makes no sense.
When Mel Tucker was officially fired, there were members of the national media calling for Michigan State to reach out to Narduzzi. One even said that his "first call" would be to Pat Narduzzi. How insane is that? Narduzzi is 57 years old and he's in the middle of his worst season in nine years at Pitt. There are even rumblings that he could be on the hot seat.
While I don't see Pitt letting Narduzzi go any time soon, he's still in the middle of a 1-4 season in a far worse conference.
Sure, in the two previous seasons, Pitt was 20-7, but before that, Narduzzi had never won more than eight games in a single year. He seemed like a lifetime 6-6, 7-5, or 8-4 head coach. Nothing more, nothing less.
But he proved people wrong by going 11-2 in 2021 before losing to Mel Tucker and Michigan State in the Peach Bowl without Kenneth Walker III. Read that again, he lost to Tucker without the player who got MSU to the Peach Bowl.
In 2022, he went 9-4 with Kedon Slovis as his quarterback.
And in 2023, he got Phil Jurkovec to transfer to Pitt to be the rental quarterback for a year before heading to the NFL, but all Narduzzi has done with him is go 1-4 through five games and then switch him to a tight end. That's right, Narduzzi announced on Monday that his starting quarterback not only lost his job but is changing positions entirely.
The Pitt fanbase is in shambles this season and they don't know whether this year is an anomaly or just what to expect moving forward.
Michigan State doesn't need that. Michigan State needs a leader with a history of sustained success. Not a guy who had two good seasons and then immediately crumbled into mediocrity. We already had a one-hit wonder.
So before anyone jumps on the Narduzzi hype train because "he had success here" or because it's a familiar name and a guy without a scandal to his name, just remember that his job security at Pitt is diminishing.
This is not who Michigan State wants or needs.