Michigan State football: Katin Houser officially starting vs. Rutgers
It's about time.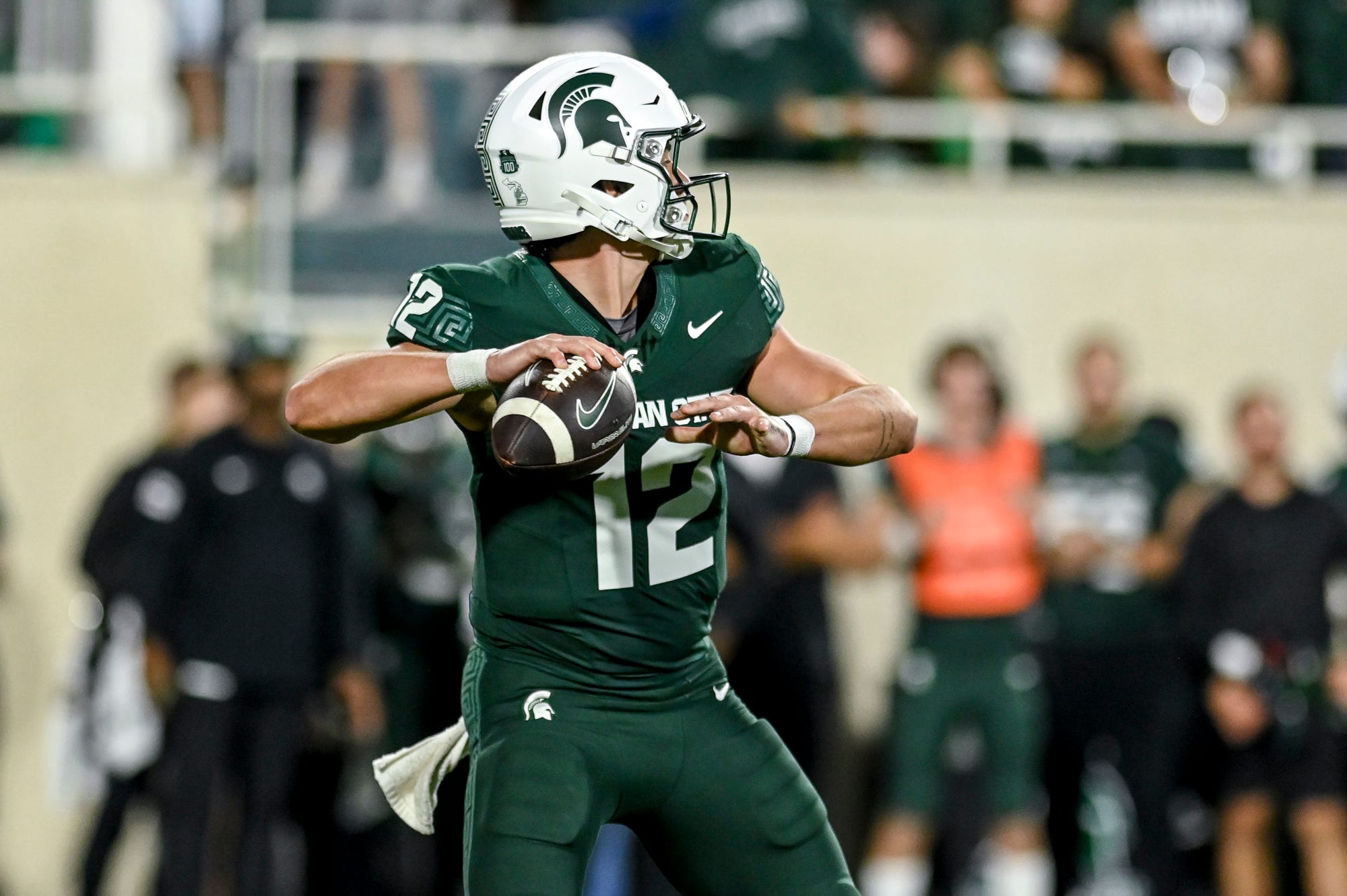 After a couple of weeks of speculation, Katin Houser has been confirmed as the Michigan State football QB1.
Folks, we have a new starter — officially. According to reports on Saturday morning, Michigan State football fans can expect to see a new starting quarterback take the field at Rutgers at noon. This comes after a couple of weeks of rumors that Katin Houser was starting, but it's been confirmed by two reliable sources.
Pete Thamel of ESPN tweeted out the confirmation from a source earlier this morning, but it was confirmed by Michigan State 247Sports insider Justin Thind which essentially makes it official.
You can read his VIP article here, explaining that he was named the started over a week ago and has had ample time to prepare.
#MichiganState QB Katin Houser will make his first career vs Rutgers today at noon.

The decision was made on October 3rd, a couple days after MSU's loss to Iowa, so Houser was able to get first-team reps these last two weeks.https://t.co/8wZZn1Hm8U

— Justin Thind (@JustinThind) October 14, 2023
One, this is great news that he's been preparing for the last week and a half as the starter. And two, this could mean that the offense is ready to actually be a threat again. While Houser isn't going to fix all of the issues on offense, he could help mask some of the shortcomings in the passing game. The Spartans just couldn't be trusted to throw the ball or even move the ball down the field over the last three games. Houser can change that.
Do I expect this to be some magic fix? Absolutely not and I don't think any of us should. We should be patient when breaking in a brand-new quarterback, especially one who probably has the weight of the fanbase on his shoulders — in a road environment, no less.
We have to remember that the coaches and personnel are the same. So Jay Johnson's play-calling isn't going to magically improve nor is that offensive line.
Either way, this is positive news. The Spartans made a necessary change. Baby steps.