Michigan State football: Coaching staff to blame for embarrassing Rutgers loss
Unreal.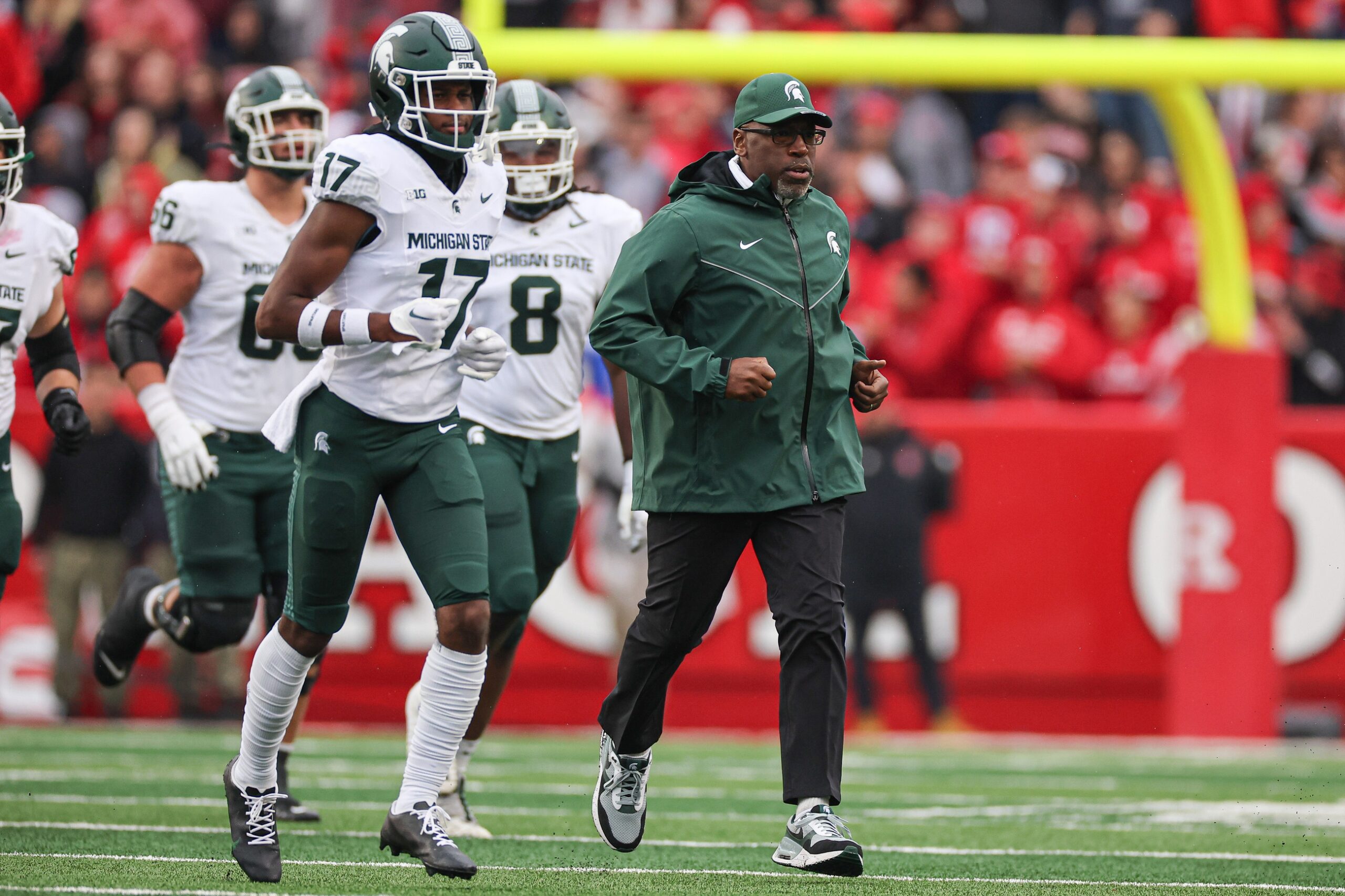 Michigan State football suffered one of the most embarrassing losses in Week 7, falling to Rutgers after leading 24-6.
Disgusting. That's the only word that I can use to describe the latest Michigan State football loss.
Up 17-6 at halftime and 24-6 to start the fourth quarter, all Harlon Barnett and Co. had to do was play a regular quarter of football and they would improve to 3-3 on the year and pick up their first win in Big Ten play, but the fourth quarter was anything but that. The Spartans began by fumbling the punt to open the fourth in the end zone and Rutgers dove on it for score.
It was 24-13. No problem, right?
Wrong.
All Michigan State did from that point on was get confused by runs up the middle by Rutgers and completely give the ball away. An 18-point lead melted to just four in the matter of a few minutes and Rutgers got the lead for the first time halfway through the fourth quarter.
And that was game.
Barnett had one of the worst coaching performances we'll see in the final 15 minutes along with Ross Els. Jay Johnson, too, had himself a field day of mediocrity and the only truly redeeming performance was Scottie Hazelton as he held Rutgers to just six points through three quarters and the touchdowns given up late were due to some special teams gaffes. It was a horrible showing from the coaches.
The players put themselves in the right position to pick up a big win, but the coaching staff did whatever it could to prevent that from happening.
Not only would this win have been big for bowl hopes, but it would have done wonders for the teams' confidence heading into the Michigan game next weekend. Now, the whole team is likely demoralized and a bowl game is unlikely.
Who do we have to thank for this 2022 Indiana-esque meltdown? The coaching staff, per usual.