Michigan State Football loses transfer Kee'yon Stewart to Arkansas
That was quick.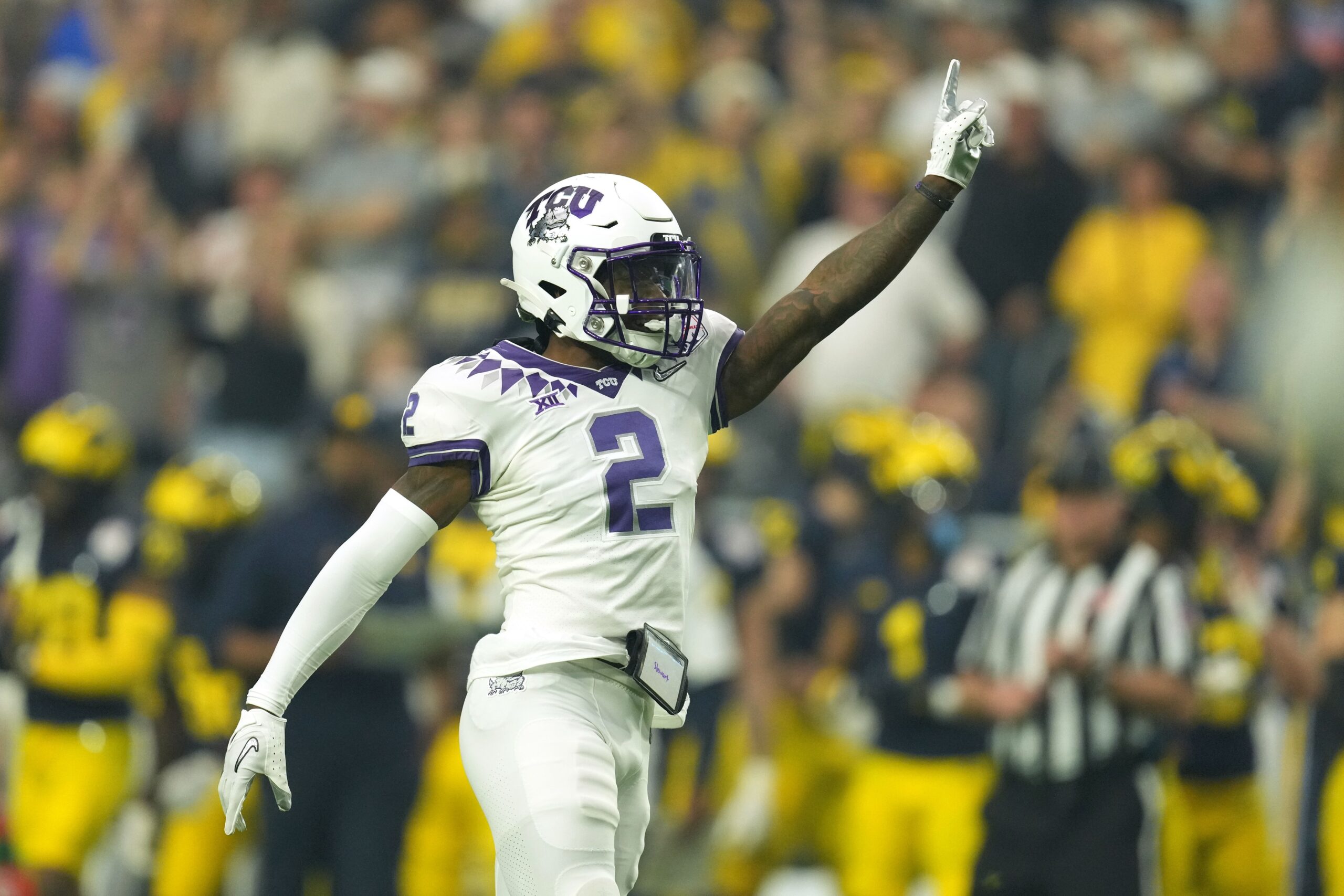 Just a week after committing to Michigan State football, TCU transfer Kee'yon Stewart decided to commit to Arkansas.
College football truly has become the Wild Wild West.
On May 6, Michigan State football added a commitment from former TCU cornerback Kee'yon Stewart. Shortly after his commitment to Michigan State, Stewart posted on his Instagram story that other colleges were still attempting to recruit him despite his commitment.
As far as social media and insiders go, things were pretty quiet on the Stewart front after that. Fans had no reason to believe his commitment was in jeopardy. That all changed on Wednesday.
Seemingly out of nowhere, Stewart announced a commitment to Arkansas.
THIS WHERE I BELONG!! #Woopig pic.twitter.com/qQIFCgXdKz

— Kee'yon Stewart (@keeyon1k) May 17, 2023
Michigan State fans will understandably have questions regarding this process. These will, however, likely be questions that we won't get the answers to. Unfortunately, this is the nature of college football now. Fanbases have to accept the reality that even after players commit, they aren't safe. Other programs will continue to call and make offers to the guys that they want. The NCAA will undoubtedly need to find a way to regulate the new NIL world.
Stewart would've added experience to a relatively young Michigan State defensive backfield and would've had the opportunity to earn a starting role. Given Michigan State's pursuit of Stewart, it's logical to conclude that the program may try to target another cornerback in the transfer portal to replace him.
For Michigan State fans, this news comes on the heels of the program adding defensive tackle, Jalen Sami from Colorado through the transfer portal. It's a true yin and yang situation. We've got to take the good with the bad. Michigan State's portal experiences aren't unique.
Undoubtedly there will be a portion of the Michigan State fanbase that tries to pin these types of issues on head coach Mel Tucker however, programs all over the country are having the same issues. It's an unfortunate reality, but in the end for the Spartans, we should simply hope that the good outweighs the bad in the end.