Michigan State football: Maliq Carr wins Big Ten Player of the Week
It's about time we see Maliq Carr realize his potential.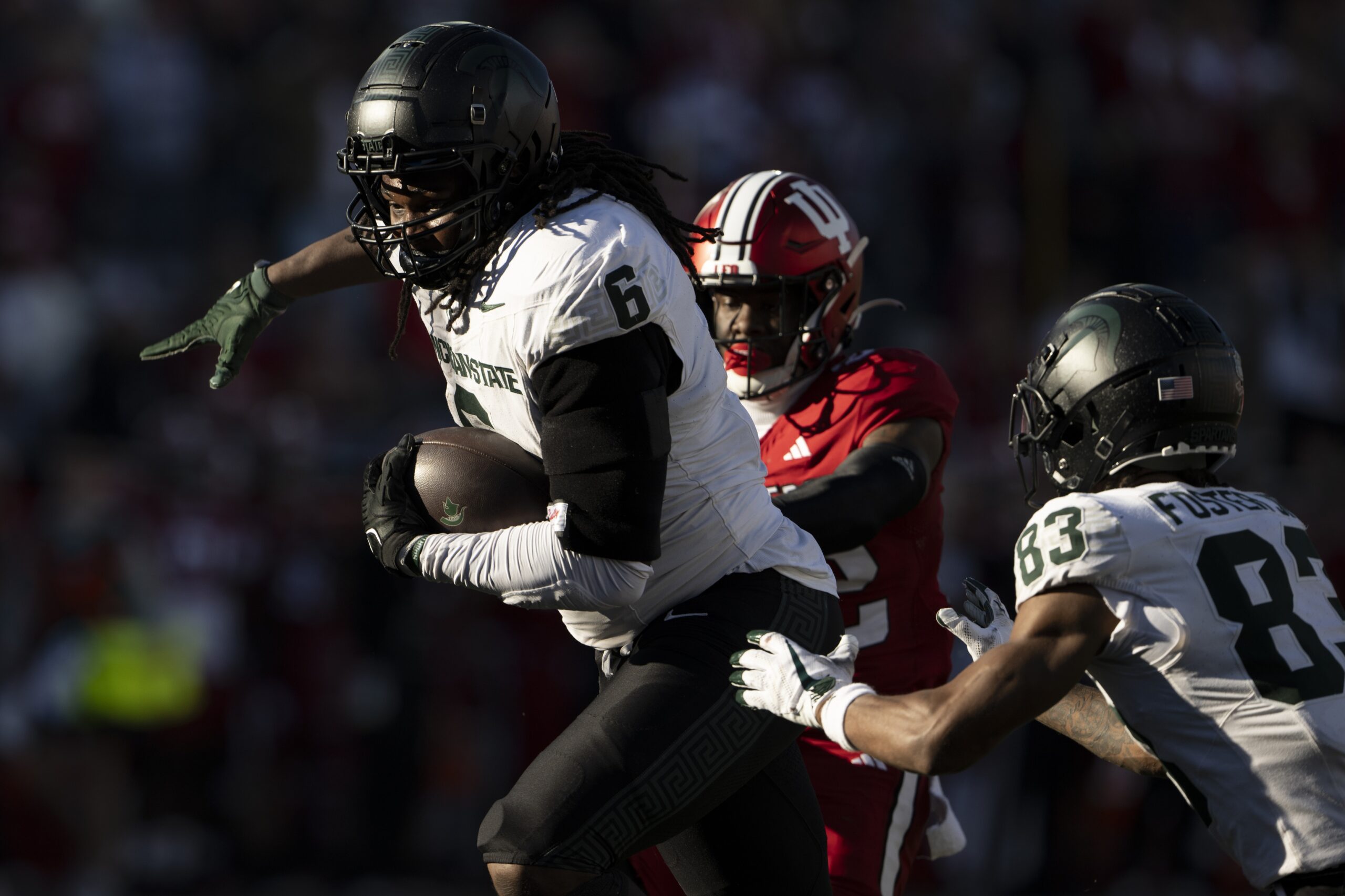 Michigan State football star Maliq Carr was named the Big Ten Player of the Week after his Indiana performance.
Michigan State football won its second Big Ten game of the year over the weekend. The Spartans won a thriller against the Hoosiers 24-21. There were a lot of great performances in this game, but none were better than Maliq Carr.
Carr's performance was so great that it earned him Big Ten Player of the Week honors.
✨@bigten Offensive Player of the Week✨@maliq_thefreak went off this weekend. #GoGreen pic.twitter.com/arK9jZhUzk

— Michigan State Football (@MSU_Football) November 20, 2023
Maliq Carr dominated the Hoosiers
Maliq Carr was unstoppable against Indiana this weekend. The talented tight end caught nine balls for 100 yards and two touchdowns. His second touchdown was the most important of the game by far. It came with 1:19 left in the game and was a strike from Katin Houser from 36 yards out. It gave the lead back to the Spartans after Indiana took the lead three minutes earlier.
Let's take a look at the replay one more time.
This Maliq Carr game-winning TD deserves at least one more look. 🤯@maliq_thefreak x @MSU_Football pic.twitter.com/qlhv3AtL12

— Big Ten Football (@B1Gfootball) November 18, 2023
Carr's first touchdown of the game was also impressive as well. It came in the first quarter and put the Spartans up 7-0. Maliq caught the ball over two defenders and was tackled into the end zone, setting the tone for our team for the rest of the game.
Maliq Carr is someone we need next year
There are a lot of unknowns with this team heading into the offseason. There's a good chance we see a lot of players transfer out and there's no telling who they could be. However, Maliq is someone who we have to keep. Any great offense needs a reliable tight end who can take advantage of the defense in the middle of the field. Maliq Carr is that player for us.
Everyone knows he is a former basketball player as well. All that tells me is his athleticism is off the charts. His height and jumping ability alone make him nearly unguardable. He is someone who I think can have many more dominant performances like this one next season.
One of the next head coach's top priorities must be retaining Carr. If they can do that, that immediately raises the ceiling of next year's team.