Michigan State football: Harlon Barnett to interview for head coaching job
This isn't a surprise, but don't panic.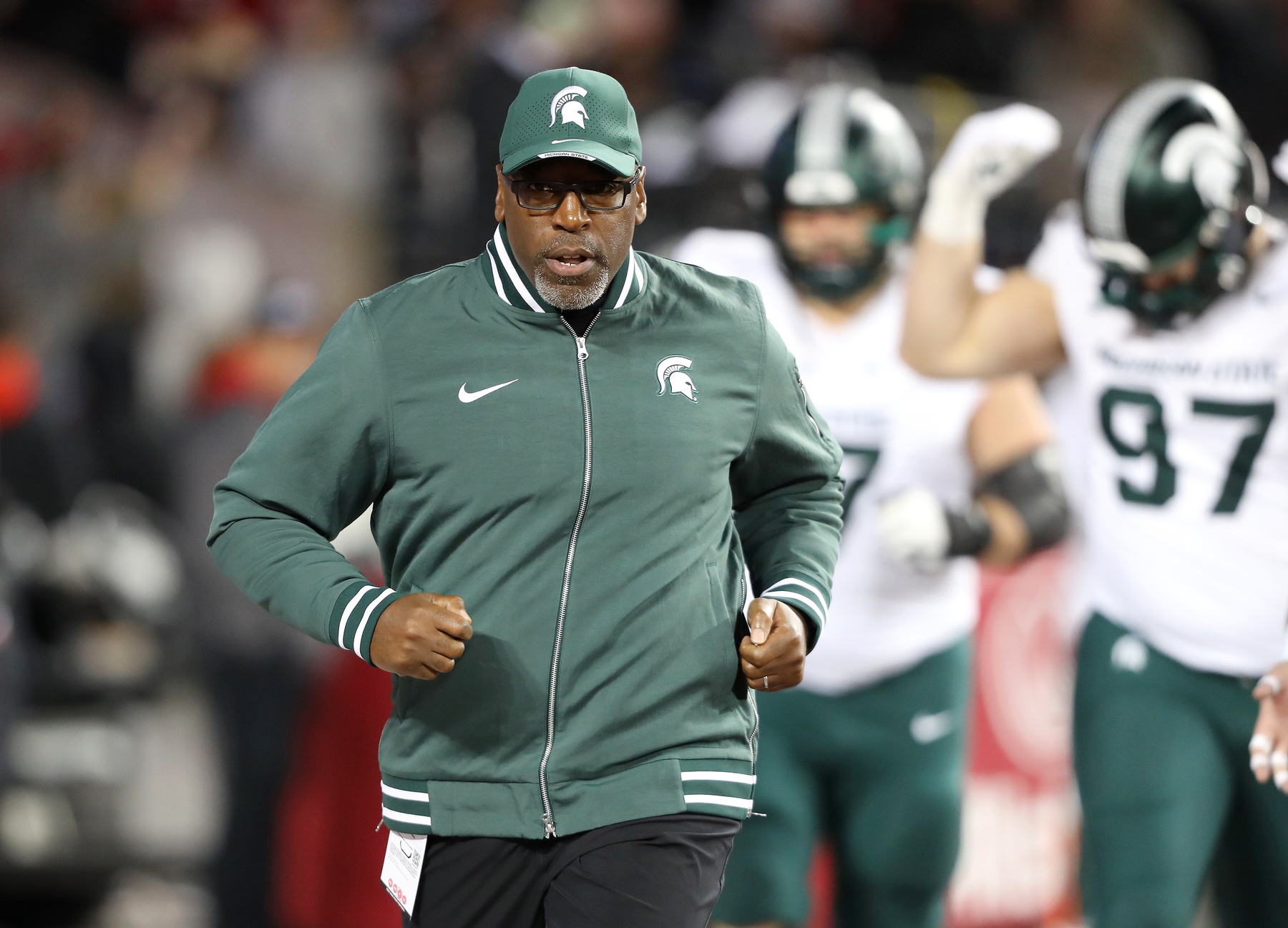 Michigan State football is still looking for a head coach and Harlon Barnett said he's getting an interview.
With the Michigan State football season coming to an end on Friday, the talk surrounding the next head coach is ramping up. A few names have been released who have interviewed for the position, and another can be added as well.
Current Michigan State interim head coach Harlon Barnett will also get an interview for the open head coach position. This comes as no surprise as the interim head coach almost always gets an interview for the job. This is true even at the NFL level.
Barnett says he was told "several weeks ago" he will get an interview, but he does not have a date scheduled yet.

— Chris Solari (@chrissolari) November 20, 2023
However, should Harlon be a serious candidate for the position?
Should Barnett be a serious candidate?
Barnett is the definition of what a Spartan is. He bleeds green and white and I believe he would do anything for this school. I also have faith that he will do things the right way, which is a must for the next head coach. As mentioned, every interim head coach gets an interview, but does he stand a chance at winning the job?
If we're being honest, he really hasn't done a terrible job this season since taking over. Sure he is only 2-7 since taking over, but that record could be a lot better. If it weren't for collapses against Iowa, Rutgers, and Minnesota, he could very easily be 5-4 since taking over. I think we'd be looking at him a lot differently if that were the case, especially considering three of those losses are against top-10 opponents.
However, those three close losses are just that, losses. Does it really mean much to say that we almost won some games? Not at all. In my opinion, Barnett had his chance to win this job but he didn't do enough to convince MSU that he should get it.
Especially when you look at other candidates for the job, they all have a better resume than Barnett. Whether they are current coaches or guys who haven't coached for a few years, they all have history of building up programs and winning. Barnett is not able to say that.
This is not a knock on Barnett
Just because I don't think he's right for the job doesn't mean I'm not thankful for what he's done. He was given an impossible situation and he took that challenge head on. He did the best he could, won us a couple games and was close to winning even more. Barnett has a lot of history here and I think this stretch should be looked at a positive for him.
Yes we would have liked to play a lot better. Yes we would have liked to win more games. But when it's all said and done, I hope we all look back on this stretch very thankful for Barnett doing what he did for our program.
Even if I appreciate Barnett for what he's done for us this season and still believe he deserves an interview, I don't think he would be the best hire for our program. Thankfully we likely won't have to wait much longer for a decision to be made.