Michigan State football: Montorie Foster makes insane 1-handed TD catch (Video)
This was unreal.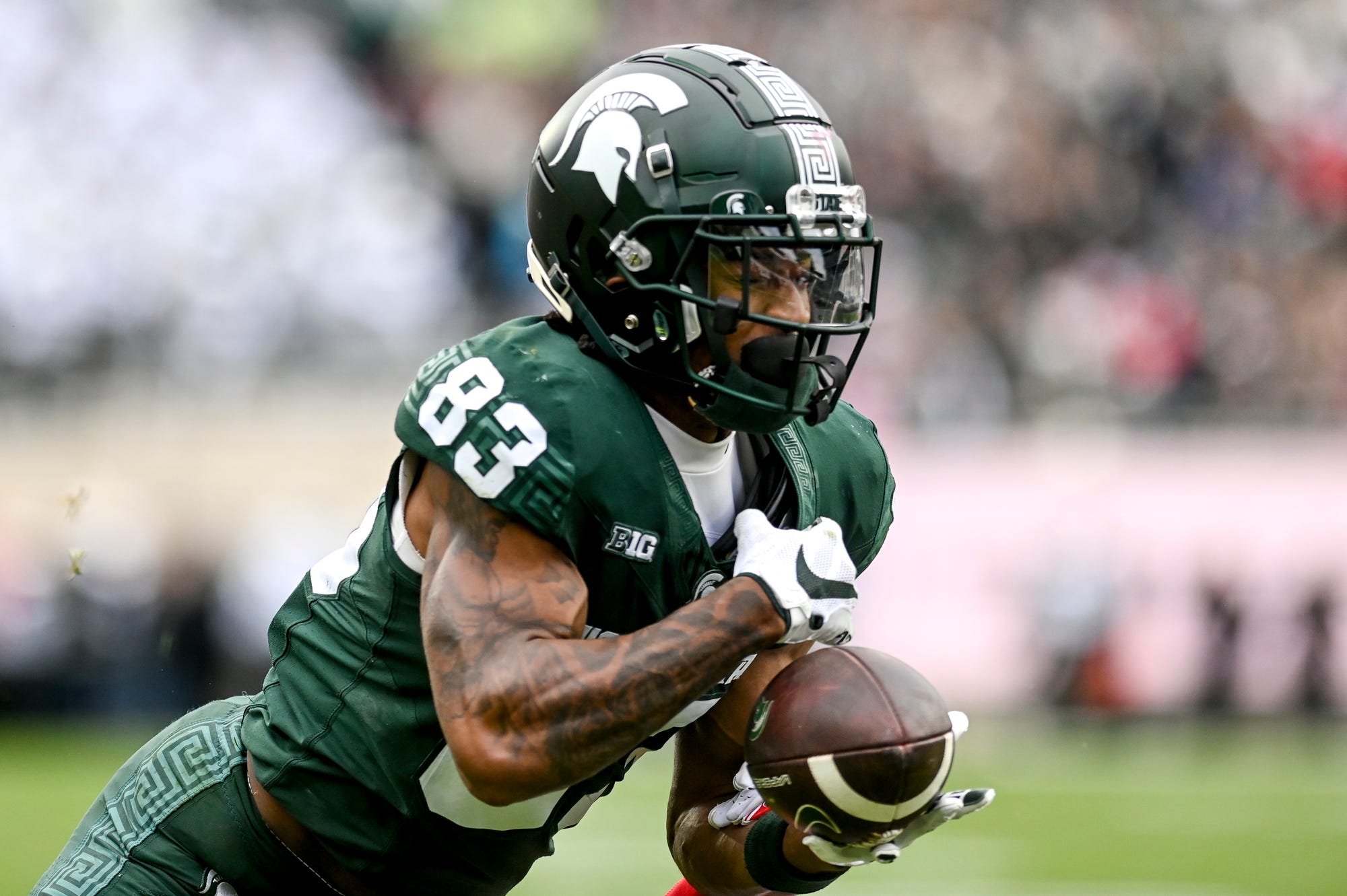 Michigan State football took a second-quarter lead over Indiana thanks to an incredible one-handed catch and run by Montorie Foster.
I know a lot of Michigan State football fans have checked out this season, but the Spartans are still giving full effort.
A limited roster traveled to Bloomington on Saturday afternoon and they took a seven-point lead into the half. It's been a good start to the game and this becomes yet another one where Michigan State is controlling the game but it can't throw it away.
Montorie Foster Jr. did his best to make sure Michigan State took a lead into the half late in the second quarter with arguably the catch of the year. He snagged a slightly high-and-outside pass with one hand in front of two defenders, turned around, made an Aaron Burbridge-like spin move, and took it to the house for six.
Check out the insane catch and run:
Montorie Foster…

What a grab

— Brendan Moore (@bmoorecfb) November 18, 2023
If there's one receiver who has exceeded all expectations this year, it would have to be Foster. He's been the team's most consistent receiver and it's because he makes tough catches like this. He had an impressive touchdown catch in the Spartans' last win against Nebraska. Maybe this is a sign of good things to come for this team — every time he makes an insane catch, MSU wins.
There's still plenty of time left in the game, but Michigan State — and Katin Houser — can thank Foster for putting the Spartans up at the break.
To be able to catch a ball in front of two defenders with one hand and then have the athleticism to turn around, juke a defender, and then spin move out of another tackle is just unbelievable. Foster is a special athlete.
Let's hope he has more in the tank in the second half so Michigan State can get back into the win column again.