These 4 coaches reportedly on second round of interviews with Michigan State football
There are finally confirmed names to watch.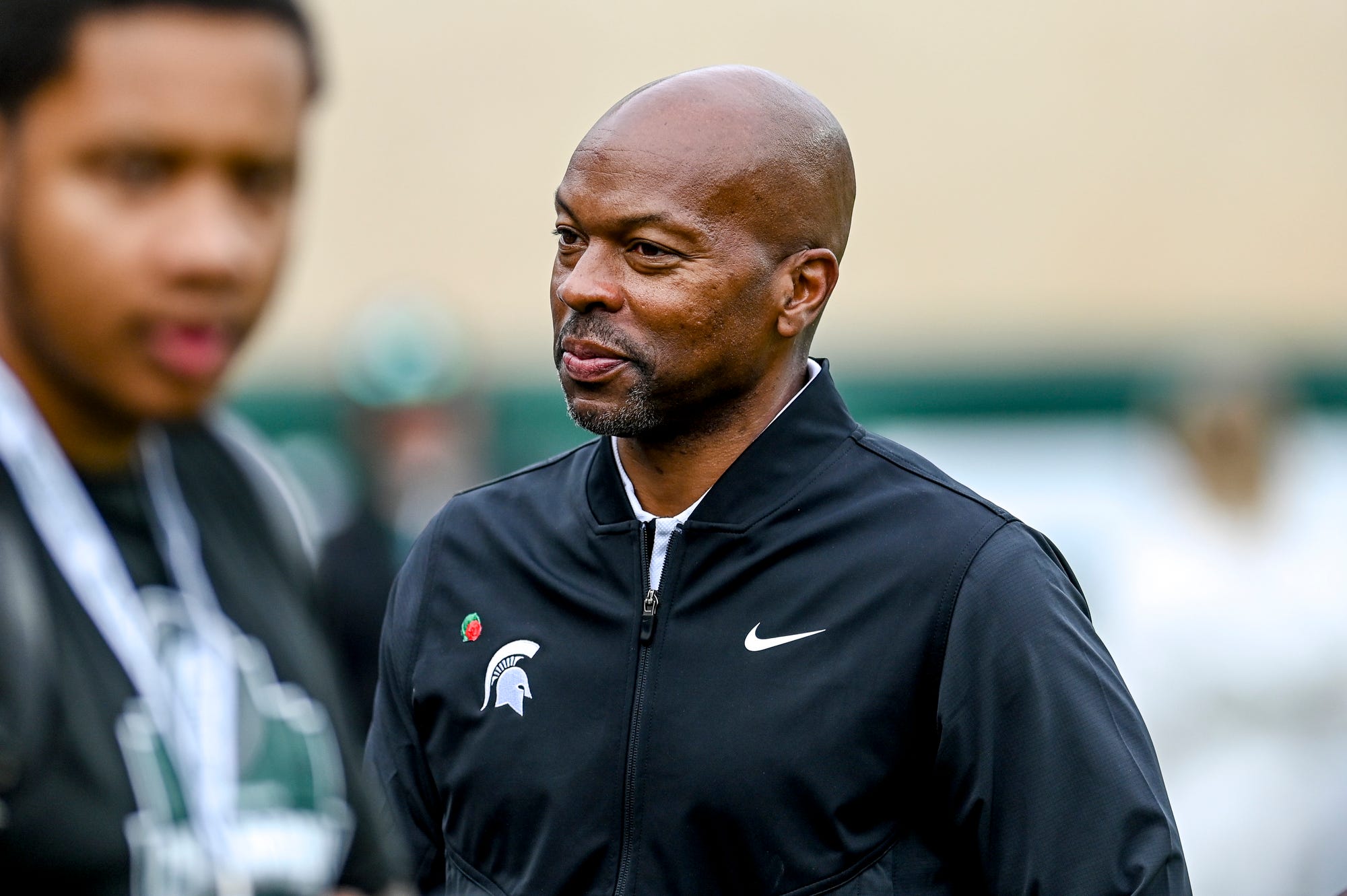 There have been a lot of names thrown around, but these four guys are reportedly interviewing with Michigan State football.
Two Saturdays stand between Michigan State football and officially announcing its next head coach. Dozens of names have been rumored as options for the Spartans but, per a Rivals.com report, only four have officially been confirmed.
According to an article by Spartans Illustrated's David Harns and Clint Cosgrove, Michigan State is on its second round of interviews with four confirmed coaches. These are not the finalists, but they are four confirmed candidates who have at least passed the first round of interviews.
Cosgrove spoke about the candidates here:
None of these names are overly surprising, but hearing that Mike Elko, Jonathan Smith, Jedd Fisch, and Jason Candle are confirmed to have interviewed with the Spartans already is a good sign. That shows that each of those guys has at least some interest and I think Michigan State fans could talk themselves into any one of those options.
For me, I'd rank those candidates like this:
Mike Elko (Duke)
Jonathan Smith (Oregon State)
Jedd Fisch (Arizona)
Jason Candle (Toledo)
These aren't superstar names, but Elko is undoubtedly going to get a phone call from Texas A&M following Jimbo Fisher's firing. Smith and Fisch are likely to be rumored as UCLA's next head coach if Chip Kelly is fired, and Jason Candle hasn't quite garnered national interest yet.
All four of these guys are clearly attainable for Michigan State football seeing as Alan Haller is reportedly moving on to another round of interviews with each of them.
Before you panic, just realize that Cosgrove and Harns both said that these aren't the finalists, but rather just a confirmed portion of a potentially larger candidate pool.
This is the first "confirmed" list of candidates and I'm sure we'll hear more named confirmed in the coming weeks.