CFB expert calls Michigan State football "one of the most attractive jobs"
Can't say we disagree.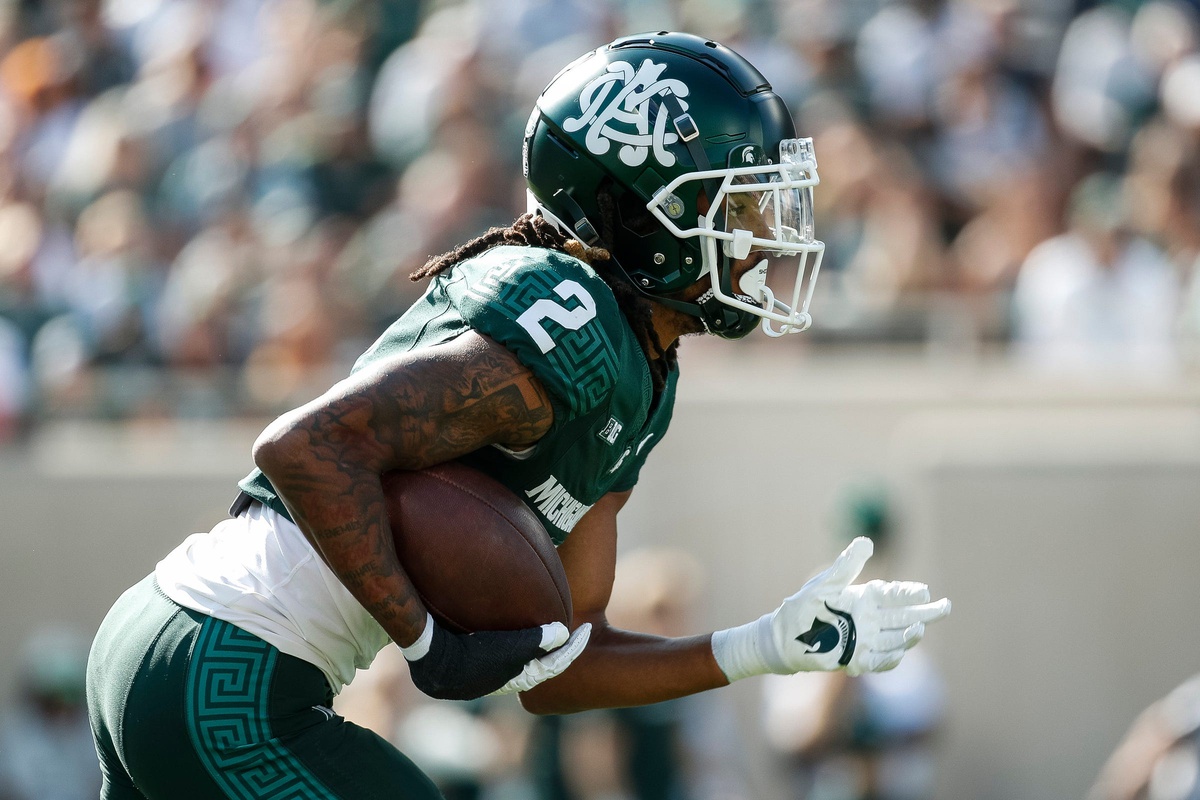 One college football expert said that Michigan State football is one of the most attractive jobs in the nation.
Michigan State football has the first opening for head coach of any Power Five program not named Northwestern this year. The Wildcats lost Pat Fitzgerald before the season while the Spartans parted ways with Mel Tucker following a win over Richmond.
Now that there's an opening in East Lansing, it'll be interesting to see what caliber of coaches show interest.
According to college football expert Bruce Feldman, the Spartans should have no shortage of solid candidates due to the attractiveness of the job. He said that Michigan State figures to be one of the most attractive jobs that will open up this year.
"This figures to be one of the most attractive jobs that will come open on the market this year."@BruceFeldmanCFB shares his thoughts on who could replace Mel Tucker as Michigan State's Head Coach ⬇️ pic.twitter.com/xl7vn3Virm

— Big Noon Kickoff (@BNKonFOX) September 23, 2023
It's hard to really disagree with Feldman here. Michigan State has plenty of resources, it can pay a head coach upwards of $7-8 million per year (as evidenced by Tucker's contract), it has a talented roster, and it's shown in recent years that it can win and contend for titles. Heck, during the Mark Dantonio era, Michigan State was the only Big Ten team that could beat Ohio State.
With the right coach backed by resources, Michigan State football can get back on top.
Michigan State is a top 25 program of all time with a strong alumni base and donors willing to spend in order to win. If a coach wants to be handed the reins to a program with plenty of resources and new, upgraded facilities East Lansing wouldn't look too bad. Plus, it wouldn't hurt to be able to bounce some ideas off of a Hall of Fame basketball coach who happens to be a huge football fan.
So before we write ourselves off as a top job in college football, listen to the experts who say the exact opposite.
No, we're not stealing Marcus Freeman from Notre Dame, but there's no reason we shouldn't expect a guy like Mike Elko to leave Duke, Jonathan Smith to leave Oregon State, or Chris Klieman to leave Kansas State.