Power ranking Michigan State football coaching candidates after Week 4
How did the candidates stack up in Week 4?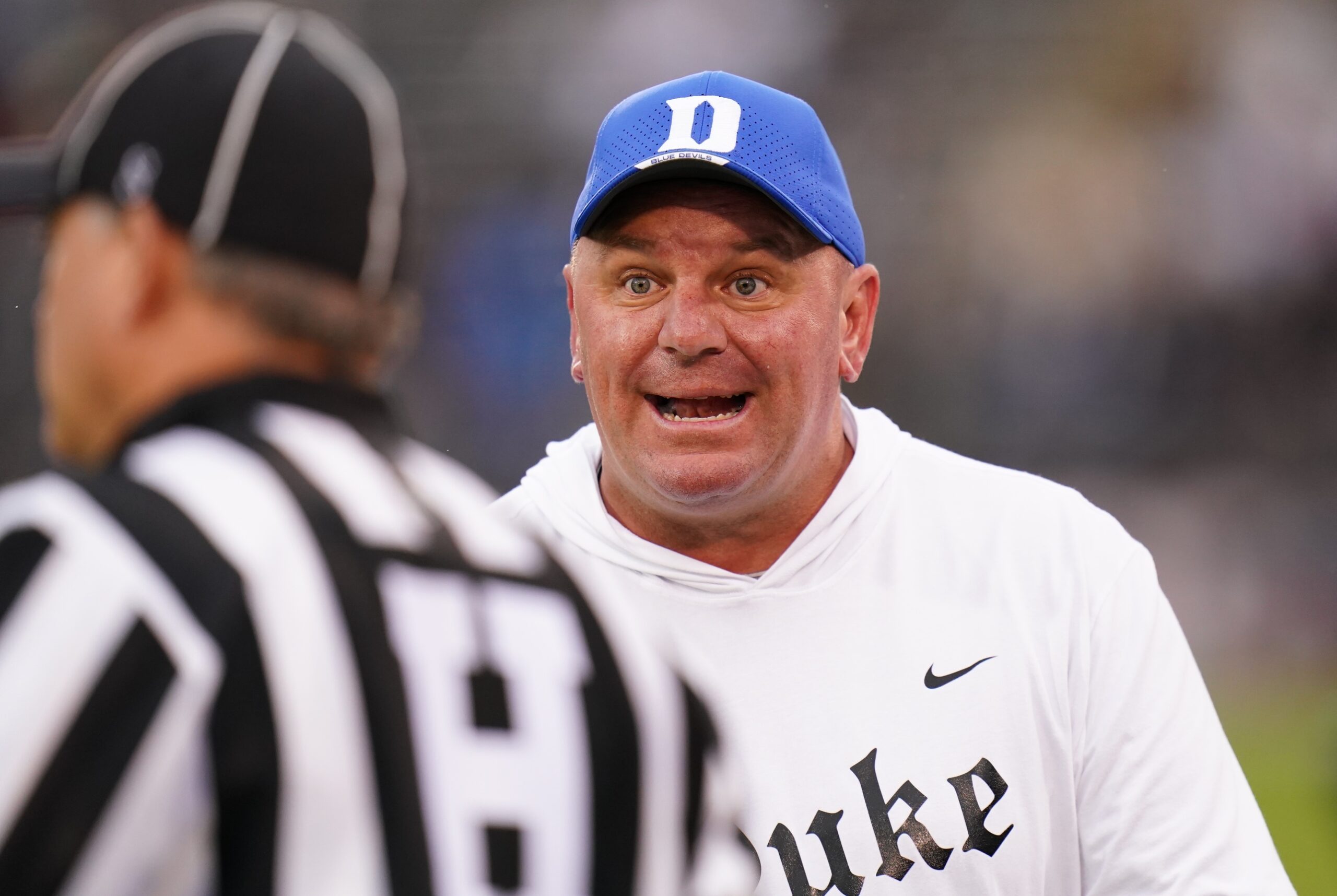 Michigan State football is keeping an eye on a number of head coaching candidates and here's how they rank after Week 4.
Whoever Michigan State football hires as its next coach is going to need to be a home run. We've established that, and what makes a few candidates attractive for the job. We've seen names ranging from Urban Meyer (pass) to Sean Lewis from Colorado, and I'm pretty sure I saw a list with Knute Rockne (kidding, but not far off).
So let's take a look as I narrow a list down to eight names, and power rank them based on week-by-week performances. It's the AP Top 25 poll but for Michigan State football head coaching candidates.
Keep in mind, that these rankings won't take my personal feelings about the coaches into account. I won't take ceiling, age, or much else into account. It's strictly a compiled list of the current active coaches who seem most likely to be in a position to take over the MSU football program.
So let's get into the rankings after Week 4.
1. Mike Elko, Duke HC
Week 4 result: Duke 41, UConn 7
While Mike Elko and Duke didn't have the same level of opponent as some of these coaches, a 41-7 win against anyone is worth noting. Strictly business, as Duke showed its ability to play defense, and score. It's the kind of statement win you need at this point in the season. Especially a place they could easily have been looking ahead to Notre Dame this Saturday. He was probably the "pre-Week 4" No. 1 coach, and with an impressive win, it's hard not to keep him here.
2. Charles Huff, Marshall HC
Week 4 result: Marshall 24, Virginia Tech 17
Marshall made Sandman exit here all while running out to Thunderstruck, which might be something to note for some in this fanbase. Virginia Tech, while not a powerhouse at the moment, is a Power Five opponent. So for Marshall, it's still a good win. They covered the spread and did it with a 174-yard rusher. Impressive stuff from the former Penn State running backs coaches squad. Marshall (3-0) faces Old Dominion as heavy favorites this week.
3. Lance Leipold, Kansas HC
Week 4 result: Kansas 38, BYU 27
A lot of people liked BYU to play spoiler to the Jayhawks on Saturday, but Lance Leipold, one of two coaches in the state of Kansas on this list, had his squad ready to go. Especially in a potential look-ahead matchup with Texas this weekend. Kansas covered the 9-point spread and two defensive scores put it over the top after being down 17-14 at the half. Back-to-back 4-0 starts for a basketball school, Kansas and Leipold were fairly impressive on Saturday.
4. Chris Klieman, Kansas State HC
Week 4 result: Kansas State 44, UCF 31
The matchup between two 3-1 teams had plenty of offense, and we saw a solid bounce-back win from the Wildcats. One week after the disappointing loss to Mizzou, Chris Klieman's offense didn't miss a beat against the Knights. The Wildcats had a 207-yard rusher, and a 64-yard rusher with six total rushing touchdowns between them. Will Howard added on 255 passing yards. An impressive offensive showing puts Klieman at No. 4 on my power rankings.
5. Jake Dickert, Washington State HC
Week 4 result: Washington State 38, Oregon State 35
Jake Dickert, whose name is shooting up the lists of head coaching candidates for Michigan State football, has also shot up my power rankings. Washington State had an impressive 3-point underdog win against the also talented Beavers on Saturday and the 40-year-old head coach has Wazzu sitting at 4-0. He also has a legitimate potential Heisman candidate at quarterback. Cam Ward threw for 404 yards and a three-touchdown fourth quarter from Oregon State aside, Washington State was in control for the first 45 minutes.
6. Brian Hartline, Ohio State OC
Week 4 result: Ohio State 17, Notre Dame 14
A lot of eyes on this game, with two really good-looking teams a third of the way through the season, and Ohio State came out on top. To be honest, I debated between Jonathan Smith from Oregon State and Hartline for this spot, but gave the benefit of the doubt to the winner. Hartline isn't the primary play-caller for the Buckeye offense, and Notre Dames's defense is really good so regardless of scoring only 17 points, with so much talent all over the field, I give Hartline the benefit of the doubt. Kyle McCord threw for 240 yards, and TreVeyon Hendersonran ran for 104 yards on only 14 carries. Hartline always deserves some credit for the star-studded offense, which is ultimately why he is at six on the list.
7. Jonathan Smith, Oregon State HC
Week 4 result: Oregon State 35, Washington State 38
The first losing coach in the power rankings, but it was only by three points to a Top 25 Washington State team. His opposing coach, Jake Dickert, mentioned previously was on the other sideline. Can't knock them too much for this, as the Pac-12 is a really tough conference with very few layup games. Putting up 35 points is still noteworthy and a three-touchdown fourth quarter almost had the Beavers claim the comeback win. Still, 3-1 on the season, I don't take a ton of stock, up or down, from Saturday. 
8. Sean Lewis, Colorado OC
Week 4 result: Colorado 6, Oregon 42
To be honest, Sean Lewis probably doesn't deserve this big of a knock, but we're doing power rankings, and it only makes sense to put him down here after his offense only helped manufacture six points. Colorado came back down to earth and was simply way overmatched and got bullied by a bigger, stronger, faster, and better Oregon team. Of course, no Travis Hunter for Shadeur Sanders and the offense, I expect Lewis to rise back up the board soon. 
Check back in next week for my Week 5 power rankings of the Michigan State football coaching candidates.