Michigan State football will reportedly host Penn State on Black Friday
This is different.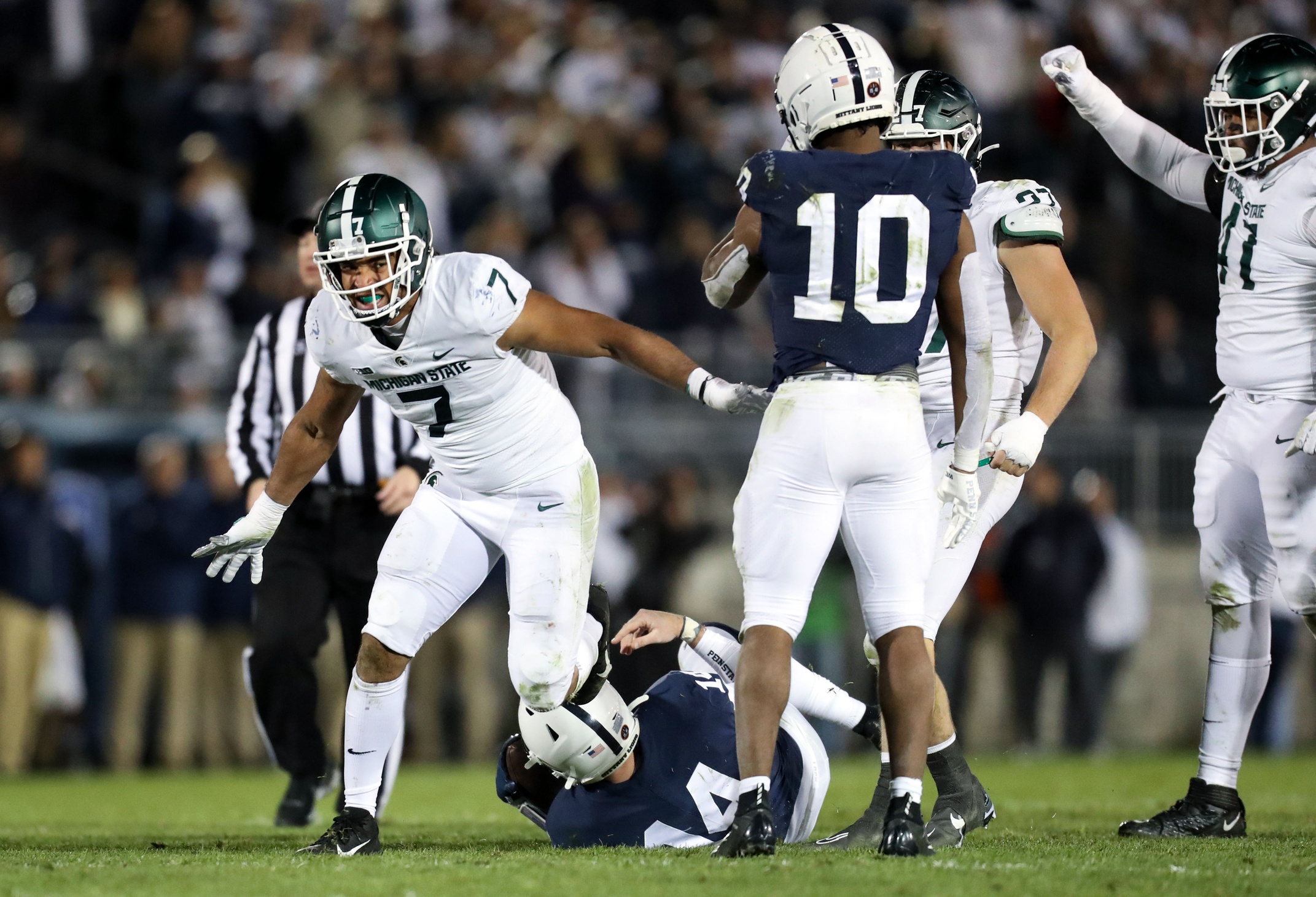 Michigan State football will be hosting Penn State on Black Friday this year in the last week, according to reports.
ESPN has just released an article discussing the issues with the Big Ten's new media deal. In that article, it states that Michigan State football will play host to Penn State on Black Friday this year.
Michigan State football will host Penn State on Black Friday, according to ESPN's Pete Thamelhttps://t.co/4oWCHrnVVY

— Matt Wenzel (@mwenzel2) May 21, 2023
In the article written by Pete Thamel, he states, "Penn State will play on the road in a short week on Black Friday against Michigan State, a game that was scheduled before Penn State agreed to it."
This game typically occurs on the last Saturday of the regular season. However, this looks to be the first time they will play each other on Black Friday.
Michigan State playing on Friday is nothing new for the Spartans. They routinely play their first game of the regular season on a Friday night. This trend continues this season as Michigan State will begin its season against Central Michigan on Friday, Sept. 1. However, Michigan State is unfamiliar with playing on Fridays this late in the season.
Nebraska and Iowa have played on Black Friday for the past few seasons. Maybe the Big Ten is going to change this matchup every year with the new TV deal beginning.
What does this mean for Michigan State football?
There are concerns about night games this late in the season due to the cold weather. I however don't think this will be a night game. Rather, I think an early afternoon game similar to when Nebraska and Iowa typically play on this day is more likely. Could this cause problems for fan attendance? Again, I don't see this being an issue either. People tend not to work the day after Thanksgiving, so I expect Spartan Stadium to be full just like we're used to.
Lastly, this could be a great move for Michigan State in terms of national exposure. College football games typically do not occur on Black Friday, so football fans will tune in to our game from all around the country.
I love any change that increases our national exposure. Increased exposure only helps with recruiting and growing our fanbase. That is why I think this is a very good thing for Michigan State. Penn State should also be very good this year, so Michigan State fans are going to have to show up and be loud to help our Spartans come away with a victory.