Michigan State football: Is 2024 recruiting class about to heat up?
Eyeball emojis.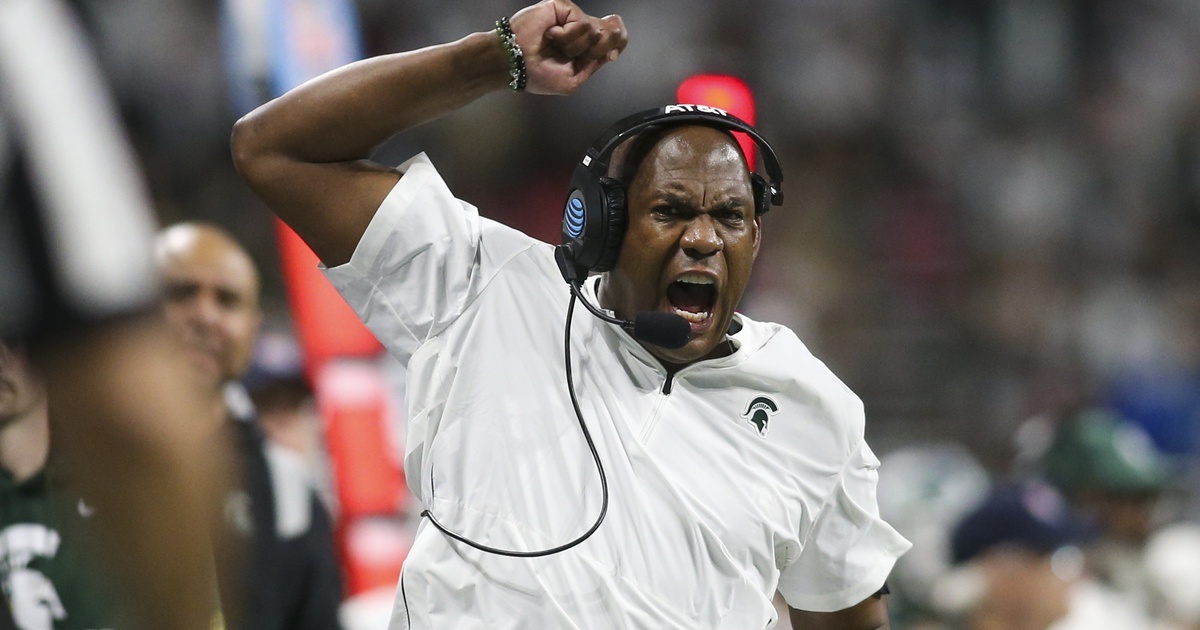 Michigan State football is waiting for that first domino to fall and that could happen sooner than you think.
As it stands, Michigan State football has only three committed players in the class of 2024, but I think the pledges could start pouring in very soon. Despite the fact that there hasn't been a ton of activity, a spark to set things off could be all that's needed.
Michigan State is currently the heavy favorite to land three-star safety Reggie Powers out of Dayton, beating out Ohio State and adding a recruit at a position of need. He's a nice pickup in his own right, but adding his commitment would be massive for other reasons.
Powers would break MSU's long drought without a commit, and I think plenty of others could follow once he starts things off potentially on Wednesday night.
Stay tuned…👀 @Hayesfawcett3 https://t.co/VCQKeJaeoR

— Reggie Powers III (@reggie_powers) June 14, 2023
A few potential guys I have in mind are linebacker Jeremiah Beasley, linebacker Dylan Williams, and running back Anthony Carrie. All three are four-star recruits — Williams is a top-200 ranked player nationally, and the other two are top-300. All three have been linked to MSU previously.
There's also David Stone, a top-of-the-class five-star defensive lineman. Landing Stone might seem like a bit of a long shot, but Michigan State has had their eye on him for a while now, is in his top 10 schools, and has been connected to him for months. If Mel Tucker managed to land Stone, there's no doubt plenty of other high-profile recruits would follow. There are plenty of other potential valuable additions as well, but those are a few guys at the top of the list.
We've seen it before. Sometimes, one recruit committing can set off a chain reaction of other players following him. The window for 2024 commitments is wide open — we could see such a chain soon, and Powers might be the one to start it. If Michigan State can pick it up and build off of last year's top-25 ranked recruiting class, the Spartans will be in good shape.
Stay tuned. A spark could be coming soon.