Michigan State Football Recruiting: Size matters
Mel Tucker has prioritized size in the recruiting landscape.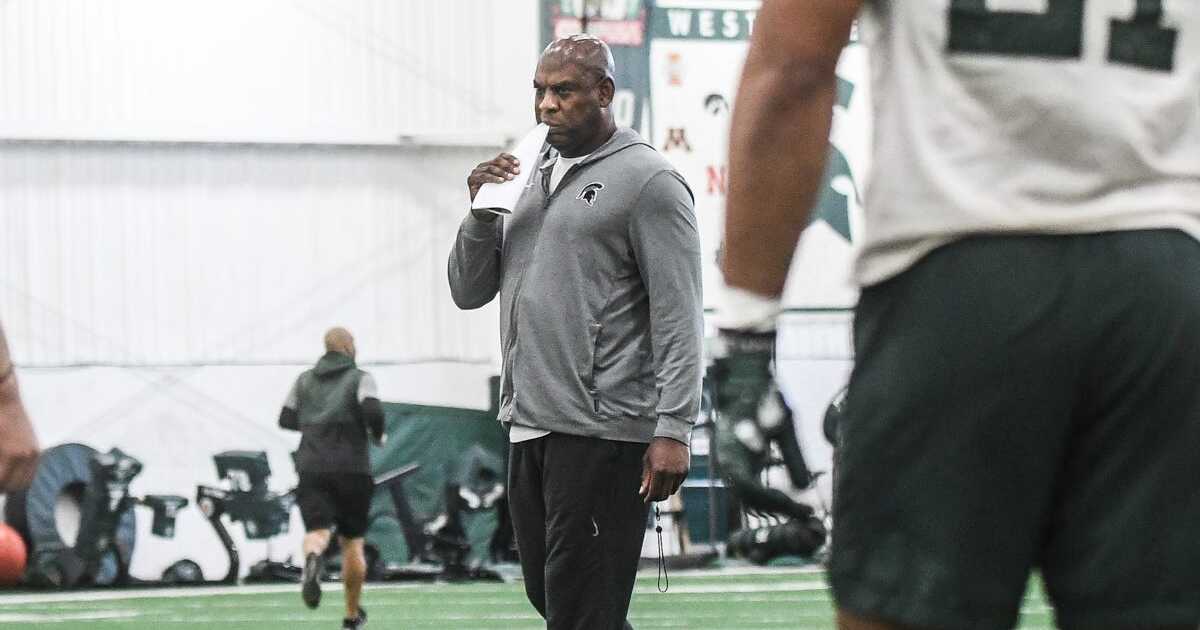 When speaking in terms of Michigan State football recruiting, size definitely matters.
That's what she said.
Now that spring practice is over, the buzz around recruits and recruiting is starting to pick up for the 2024 class and beyond. There has been a change in philosophy when it comes to Michigan State football recruiting under the Mel Tucker regime; Size has become a priority.
Michigan State has had big boys in the past, but now we are targeting boys who drank a gallon of milk at every meal growing up (clearly weeding out the recruits with almond moms). Seeing Tucker next to some of these offensive line recruits is hilarious to me. It reminds me of when my youngest brother (seven-year age difference) used to try to take group photos with me and my friends when I was in high school and he was in middle school.
Mel is by no means a small guy. I think he stands at 6-foot-1, fills out his frame, and absolutely has some beef to him. Sometimes I think about what Chop would look like next to a 6-foot-7 offensive lineman. I stand at a burley 5-foot-8, 155 pounds. Steven Izzo is ChopMan's athlete comp (don't overlook my size, I was a feared defensive tackle on the freshman football team).
It's awesome the kind of recruiting momentum we have in the trenches though. I really think the 2023 season is going to look a lot different now that we have a surplus of bodies and some highly rated freshman/transfers on campus (Keyshawn Blackstock, Stanton Ramil, Cole Dellinger). Just to add on to the humor, I think I'm going to start photo shopping Coach Kap and Mel Tucker to look even smaller in photos. I'll use this as a recruiting strategy to put a little fear in the rest of the Big Ten.
From now on, any player that makes Mel look small will be deemed Chopproved. Which is a stamp of approval (Chopproval) from ChopNation and the rest of MSU Twitter.
ChopMan out.