Michigan State football: Series history vs. Rutgers
How have the Spartans fared against the Scarlet Knights?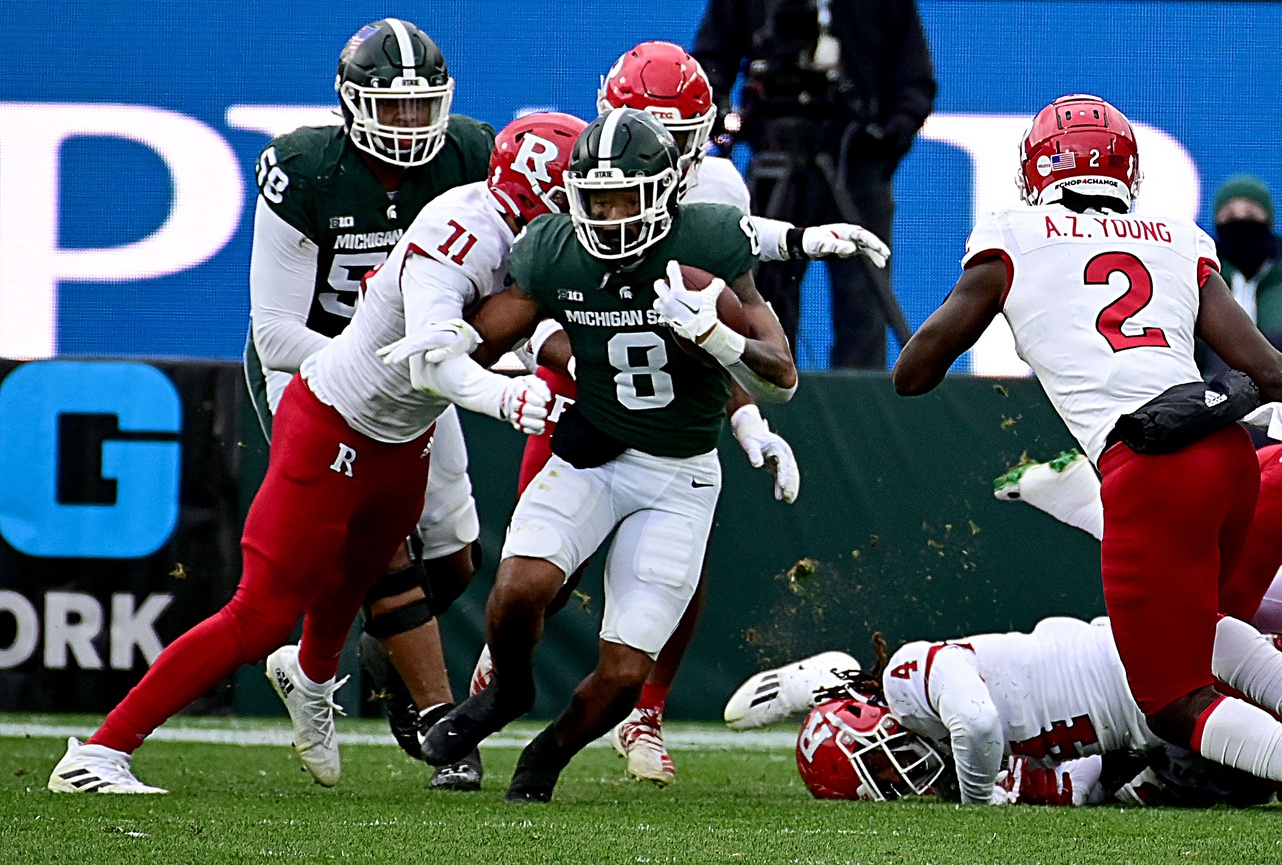 Michigan State football has won two straight games against Rutgers, but what does the series history look like between these two?
Our Michigan State football team needs a win badly. With bowl eligibility seeming more and more unlikely, the Spartans need to turn their season around now. Thankfully, Michigan State has an opponent this weekend in Rutgers that is more on our level. We also have been dominant in this series especially since Rutgers joined the Big Ten.
Let's take a quick look at the series history between these two teams before the game this weekend.
All-time series history
Michigan State leads the series against Rutgers 10-4. That includes an 8-1 record since Rutgers joined the Big Ten in 2014. Prior to joining the Big Ten, Rutgers held a slight edge against Michigan State, 3-2, but that obviously changed quickly over the last decade.
Michigan State's lone loss to Rutgers as a Big Ten school came in Mel Tucker's first game as head coach in 2020. This was easily one of the worst Michigan State games of all time that saw us turn the ball over seven times. However, the Spartans turned it around the last two seasons with two solid wins against the Scarlet Knights.
Last season saw Michigan State beat Rutgers in East Lansing 27-21.
This year's game is on the road, but we have faired extremely well at Rutgers in this series. Michigan State holds a 5-1 record at Rutgers, with the lone loss coming in 2004. Hopefully that's a good sign for us this weekend.
Can Michigan State pull off the "upset"?
Yes, you read that correctly. Michigan State is the underdog in this matchup for the first time since Rutgers joined the conference. Rutgers is currently favored by 5.5 points and has looked as good as they ever have since joining the Big Ten.
However, Rutgers is coming off two straight losses to Michigan and Wisconsin. The Spartans on the other hand limp into this game on a three-game losing streak. Something has to give. I'd like to think our team will be reenergized coming off the bye week and ready to get their first Big Ten win of the season.
I expect this to be a low-scoring game, but I do believe Michigan State will come out on top. A win will keep our bowl chances alive, a loss all but ends those hopes. To put it lightly, this game is massive for the immediate future of our program.