Michigan State football: Path to a bowl game still exists
It's not going to be easy, but it is possible.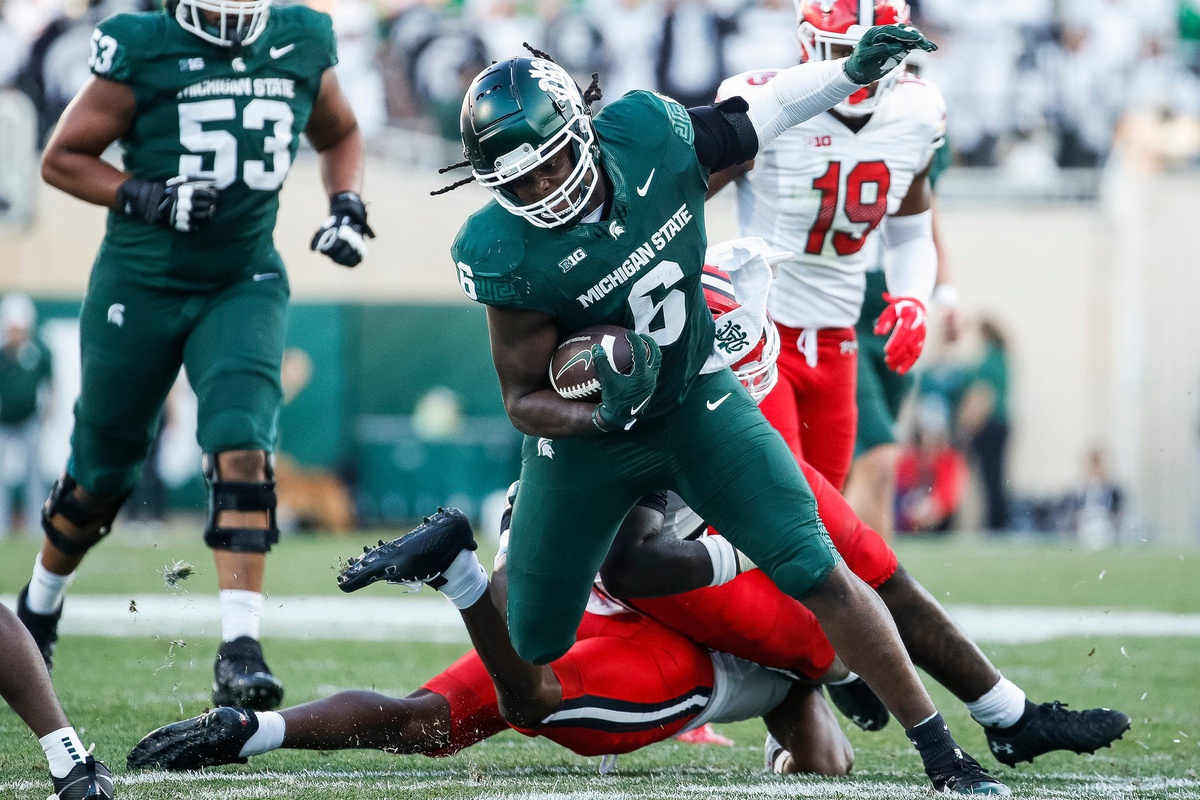 While Michigan State football is just 2-3 on the year, the path to a bowl game still exists for the Spartans.
I think most of us knew Michigan State football would not be competing for a Big Ten title at the start of this season. But most of us would have been shocked if we were told we'd likely miss a bowl game two months ago. Unfortunately, missing a bowl game this season seems almost guaranteed.
However, there is still a path that lands Michigan State in a bowl game this year.
The path to a bowl game
Michigan State has seven games remaining on its schedule and need four wins to make a bowl game. I think it's safe to say that Michigan, Ohio State, and Penn State are losses for us this year. That means we have to win the four other games on our schedule to qualify for a bowl game. Thankfully, those other four games are all winnable.
Those four games are Rutgers, Minnesota, Nebraska, and Indiana. All four of these teams are more on the Spartans level, meaning a win is possible.
Reasons we will win all four games
All four of these teams have show weaknesses this season. Rutgers will likely be the hardest game to win out of these, but even they have struggled at times. Don't get me wrong, the Scarlet Knights are a lot better than they usually are. But they are coming off two straight losses against Michigan and an average Wisconsin team. This will be no easy game, but a win is possible.
Minnesota, Nebraska, and Indiana have all looked pretty bad this year to put it lightly. All three teams have lost a lot of games and haven't shown much promise in their wins. I know the same can be said for Michigan State, but the lack of quality play from those teams gives me hope.
Finally, Michigan State has shown some improvement over their last six quarters. Since halftime of the Maryland game, the defense has played extremely well. They even played well enough to win at Iowa, in my opinion. The offense has even taken some steps in the right direction. Untimely penalties and turnovers have killed the offense, but they have shown improvement in being able to move the ball.
If both units can keep this up, four wins in these four games are possible.
Reasons we won't win all four games
The most obvious reason we won't make a bowl game is because of who we are. By that I mean that we haven't been very good this season. Careless mistakes, poor coaching, and the off the field drama has been a recipe for disaster. That is why we find ourselves 2-3 right now instead of 3-2 or even 4-1.
Also working against us is that three of these games are on the road. It is hard to win on the road in the Big Ten no matter who you are. So to expect a struggling team to win three road games to make a bowl game might be expecting too much.
Finally, the off the field drama isn't going anywhere.
The Mel Tucker drama is arguably the main reason for our team's struggles right now. That drama unfortunately will impact this team the rest of the season. Overcoming that distraction and winning four more games is going to be difficult, but it is what the team will have to do to make the postseason.
By no means am I predicting us to make a bowl game. But if we can beat Rutgers this weekend, I might start to believe that a bowl game could be in Michigan State's future.