Michigan State football: Time to gear up for a rough couple of weeks of attrition
Spartan football may be in for a rough few months coming up.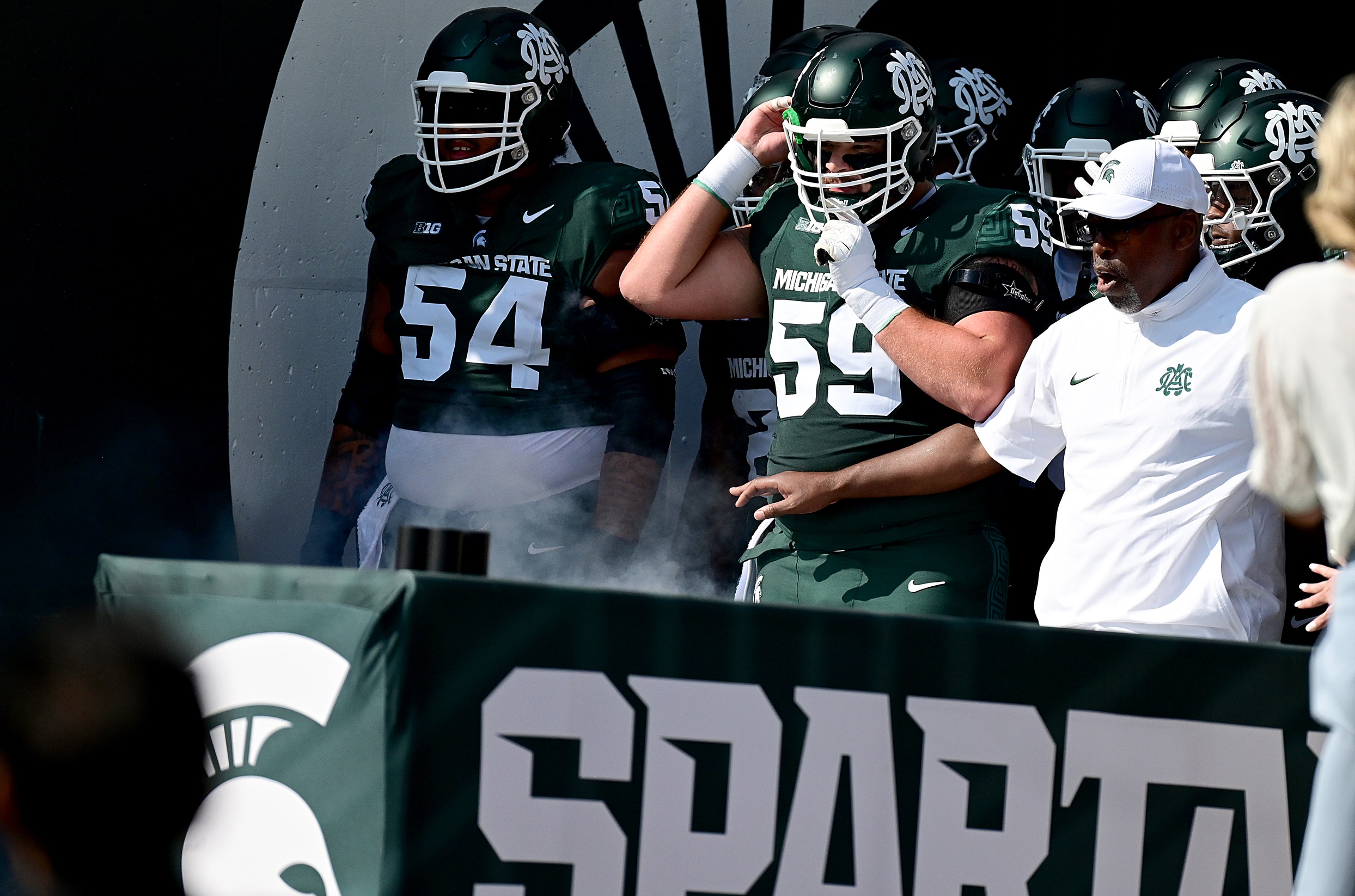 Following the looming termination of Mel Tucker, Michigan State football fans should gear up for a rough couple of weeks.
It's no secret, Michigan State football fans have been having a rough few weeks. First, the Mel Tucker news broke, and then the drubbing against Washington happened. This past week was a disheartening Maryland loss and now two 2024 recruits have officially de-committed. First Camren Campbell the three-star defensive back out of Tampa, Fla., announced his decision on Saturday. On Tuesday, safety Reggie Powers announced he would also be reconsidering his options.
With the official termination of Mel Tucker looming and thus, the transfer portal opening, MSU fans may be in for a few more rough weeks. Current football players will have 30 days to transfer for free once Mel Tucker is officially fired. Sources have indicated that other teams have at least contacted many players on the roster. While it's not expected that the Spartans will lose a ton of current players, they will most certainly lose some.
Also, with early signing day for the class of 2024 just under three months away, expect some more de-commitments coming.
Many current players and 24 commits are left in a state of confusion and disarray. Their guess is as good as anyone's on what is next for Michigan State football and I can't blame them. These kids have to make sure they are doing what is best for their future overall.
With that in mind, just how many more recruits do we think may be leaving the 2024 class? While I do not have a specific number in mind, expect at least a few more. We are already seeing tweets from commits such as the following from Justin Denson:
🤔…

— Justin "The slim reaper" Denson Jr. ✞ (@Jetdenson) September 26, 2023
Cryptic, yes, I know. Fans have seen this from Denson and other players before as well.
As of writing this article, MSU has 11 commits in the 2024 class with their main outstanding target Jason Brown not committed elsewhere yet, but one would think is trending away from the Spartans. Unfortunately, until the new coaching staff gets hired, it will be hard for Harlon Barnett and the staff to make any serious headway with recruiting.
Assuming a coaching hire won't come until the end of the season, we are in for a couple of long weeks. The new coaching staff will have a few weeks before Early Signing Day to lock in his current class. Then hopefully can make some strides with recruiting and flipping a few players before the final signing day in February. Buckle up, Spartan fans. It's gonna be a rough fall.
Bright side: Basketball regular season starts in 41 days.