Michigan State football: How did top coaching candidates fare in Week 11?
Some coaches stole the show.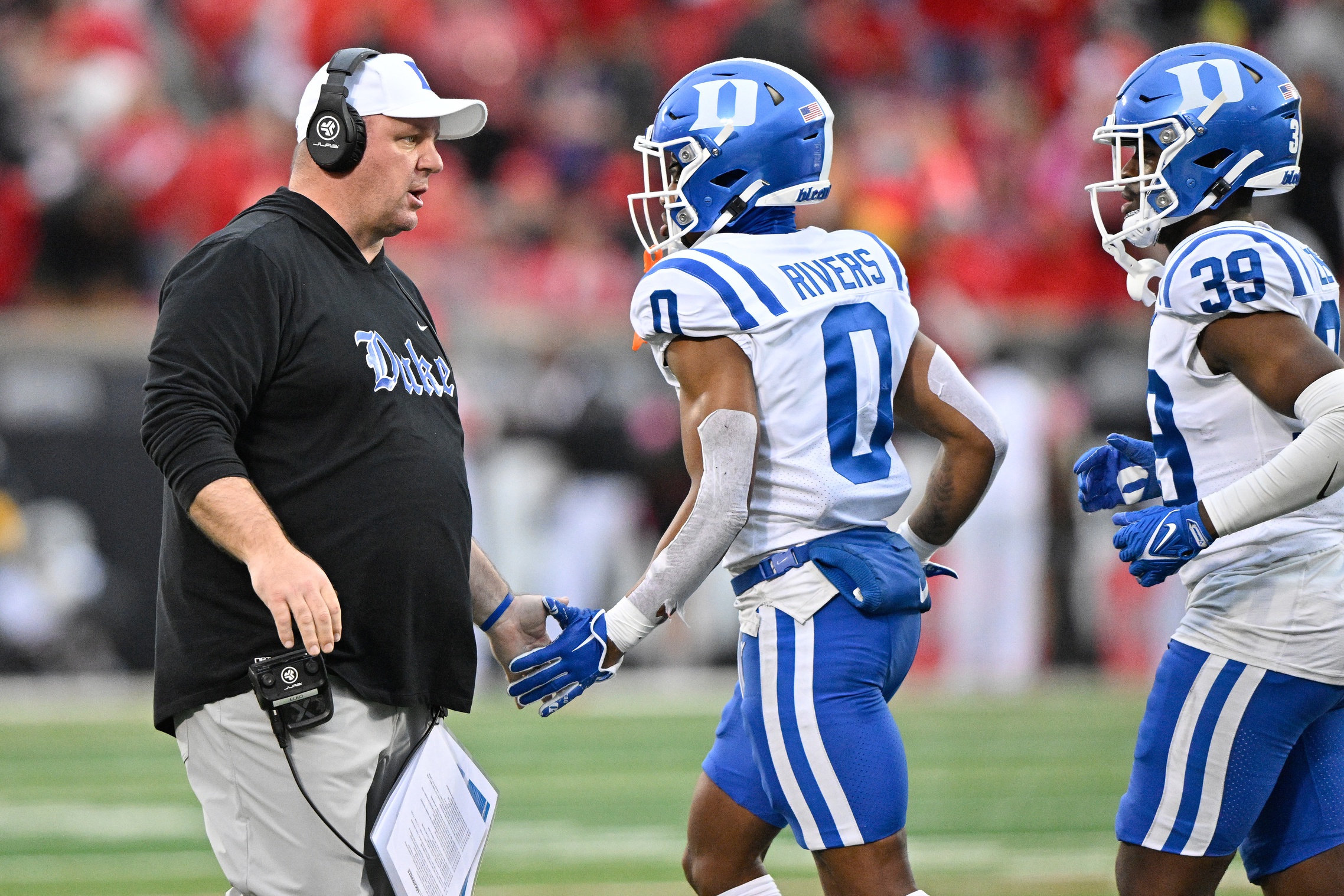 How did top Michigan State football head coaching candidates fare in Week 11 of the season? Let's recap the week.
Another week is in the books and now that we're officially headed into Week 12, that means that we're just two weeks away from really making moves with the next Michigan State football coach.
Chances are the next coach is currently leading a successful program to postseason eligibility, so it may have to wait even longer, but we've seen multiple times that coaches accept jobs before coaching a bowl game.
We have a decent idea of who the top coaching candidates are for the Spartans, so how did they fare in Week 11?
Lance Leipold, Kansas
Kansas suffered probably the most disappointing loss of the week. Lance Leipold and the Jayhawks were only able to muster 13 points against Texas Tech at home, losing 16-13 in the final seconds. You have to look closer at the game to realize why this game went awry for Leipold. He lost his backup quarterback, Jason Bean, to injury early on and we all know that Jalon Daniels has been out for a good chunk of the year. He was also absent. So that meant that Kansas was forced to rely on a former walk-on in Cole Ballard who struggled. This loss was disappointing, but Leipold deserves props for engineering a 13-point comeback in the second half with a third-string quarterback.
Mike Elko, Duke
Like Leipold, Mike Elko fell short in a thriller in Week 11. The Blue Devils went into Chapel Hill looking for an upset of top rival North Carolina, but they came up just short in overtime. Again like Leipold, Duke is counting on backup quarterbacks to get the job done. He, too, deserves a ton of credit for engineering a late comeback and nearly winning on the road against a ranked rival. This does not hurt his stock whatsoever.
Jonathan Smith, Oregon State
The name Jonathan Smith has been coming up quite a bit lately and he may be in line to actually join the Big Ten next season because there are talks that he'd be UCLA's No. 1 option if Chip Kelly is fired. Bad news for Michigan State football. Still, he's on the list of potential candidates and his Beavers picked up a blowout win over Stanford, 62-17. Oregon State is now up to No. 12 in the rankings ahead of Tuesday's new playoff poll and he's coached one of the most impressive two-year stretches in Corvallis — ever.
Jedd Fisch, Arizona
Would you believe it if I told you that Arizona is third in the Pac-12 standings behind Washington and Oregon? Hard to believe, right? Well, that's the Jedd Fisch effect, apparently. He's led the Wildcats to a massive turnaround season and they're currently sitting at 7-3 after beating Colorado on the road in Week 11. This win didn't come easy, however, as it was a back-and-forth affair, but the Wildcats held on in a hostile environment and now get No. 18 Utah in Tucson this week. There's a decent chance Arizona will be playing for a Pac-12 title if it can win out.
Chris Klieman, Kansas State
Chris Klieman denied interest in the Michigan State football job earlier in the year, but what coach isn't going to do that? Klieman has seen plenty of success at Kansas State and he nearly picked up a huge win at Texas in Week 10, falling short in overtime. In Week 11, he bounced back with a dominant 59-25 win over Baylor to improve to 7-3 on the year with two winnable games remaining. Klieman will face off against fellow top MSU target Lance Leipold in Lawrence this week. Winner gets to coach Michigan State?
Jason Candle, Toledo
I'm hesitant to put Jason Candle on a Michigan State football coaching search list, but he continues to win, and because of that, he deserves at least a little respect and recognition. Candle started the year with a two-point loss at Illinois, but since then, the Rockets have reeled off nine straight wins and are in the driver's seat in the MAC. There's a decent chance we'll see Toledo ranked for the first time in the playoff rankings on Tuesday night. The more he takes are of business, the more I warm up to the idea of him leading MSU (still not completely there yet).
Other names
I'm not going to include these guys on the list because I don't think they're truly realistic candidates anymore, but they have been mentioned in connection with the Michigan State job.
Dave Clawson, Wake Forest: The Demon Deacons' head coach is well-respected and has had plenty of success throughout his career, but not this season. He's coming off a third straight loss, this time to NC State with a final score of 26-6. He has now lost six of his last seven games.
Charles Huff, Marshall: Charles Huff finally ended his five-game losing streak at Marshall in Week 11 with a win over Georgia Southern. I think the luster has worn off this potential hire as he started losing games mid-season.
Jake Dickert, Washington State: Another name that was rising early on and has since fizzled off the radar, Jake Dickert can't seem to get back into the win column. After starting the year 4-0 and ranked in the AP Top 25, Dickert's Cougars have dropped to 4-6 after losing to conference bottom-dweller Cal. This team isn't going to make a bowl game after starting 4-0 which seems like a horrible coaching job.
And that's going to do it for this week's Michigan State football coaching search big board recap.