Michigan State Golf: Women's team leads regional field after Day 1
A nice start for the women's golf team.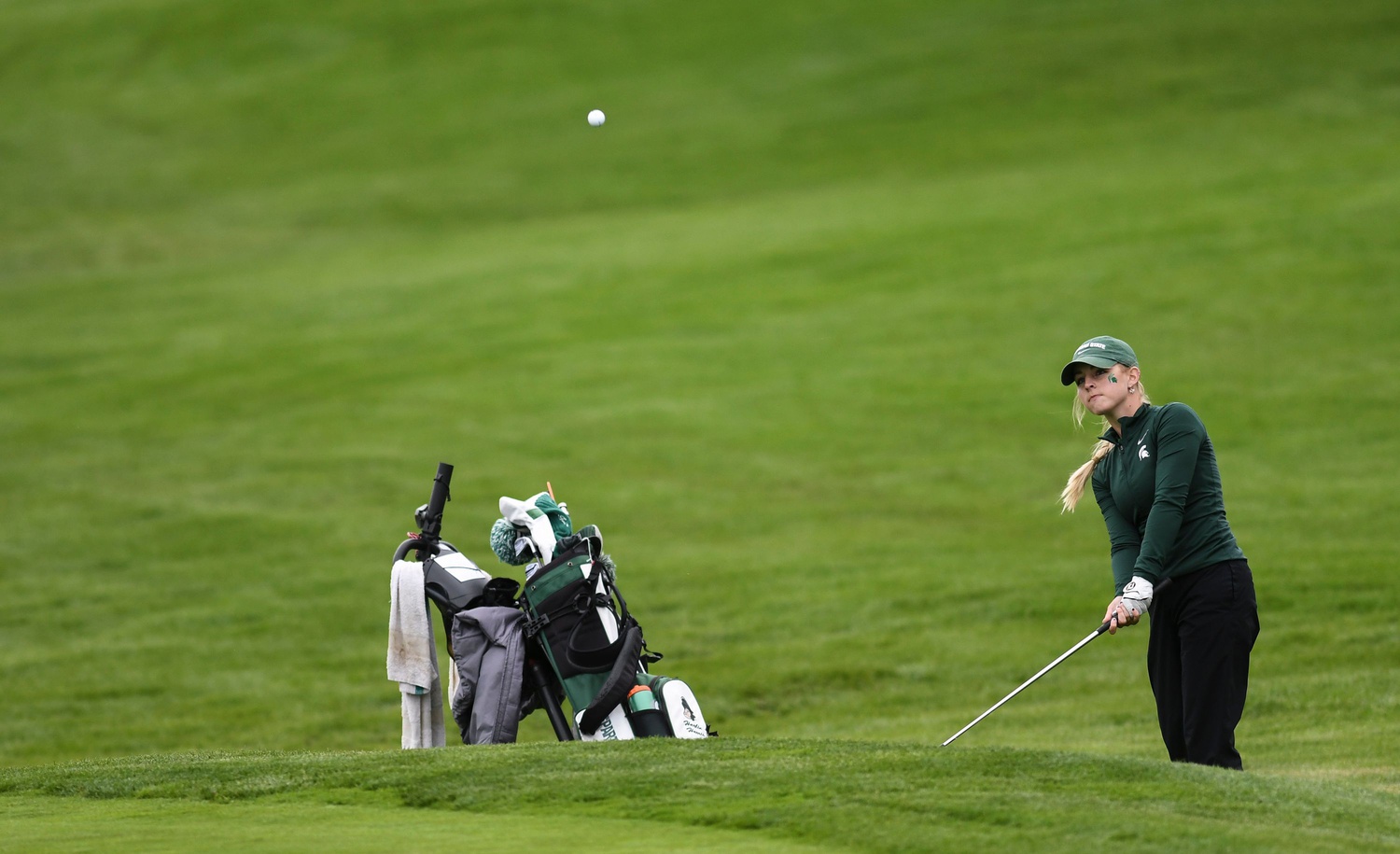 After the first day of regionals, the women's team for Michigan State golf holds a sizable lead over the second-place team.
Going into their regional, the women's Michigan State women's golf team was the 6-seed, which is just one the outside of the top five in order to advance to the national championship. Their performance on Monday, however, in the first round of regionals did not show that they are the 6-seed, it looks like they're a team that could win the regional.
On Monday, the women's team shot a combined -3, putting them 11 shots ahead of second place South Florida. This is a dream start for the women's team as you want to get out to the best start that you can.

As a team, they have three golfers currently ranked in the top five individually. Katie Lu and Valentina Rossi are both tied for third place with a score of 1 under.
The No. 1 golfer for Michigan State, Brooke Biermann, is currently in first place at 3-under. The other two golfers both shot a respectable 2-over and 7-over which is tied for 16th place and 54th place, respectively. This includes 12 different teams with each team playing five different golfers.
As a 6-seed, most people probably thought that Michigan State would be competing to make the top five but right now, the Spartans are comfortably in the top five by 13 shots.
Now, the key aspect of all this is that this is only day 1 of this tournament. There are still two more days of this tournament to go. With that being said, this is a great start for the women as they are looking for a chance to get to the national championship tournament, which would be huge for the program.
Good luck in Day 2 and Day 3 to the Michigan State women's golf team.