Michigan State Golf: Men's and women's teams both make regionals
The golf teams are moving on.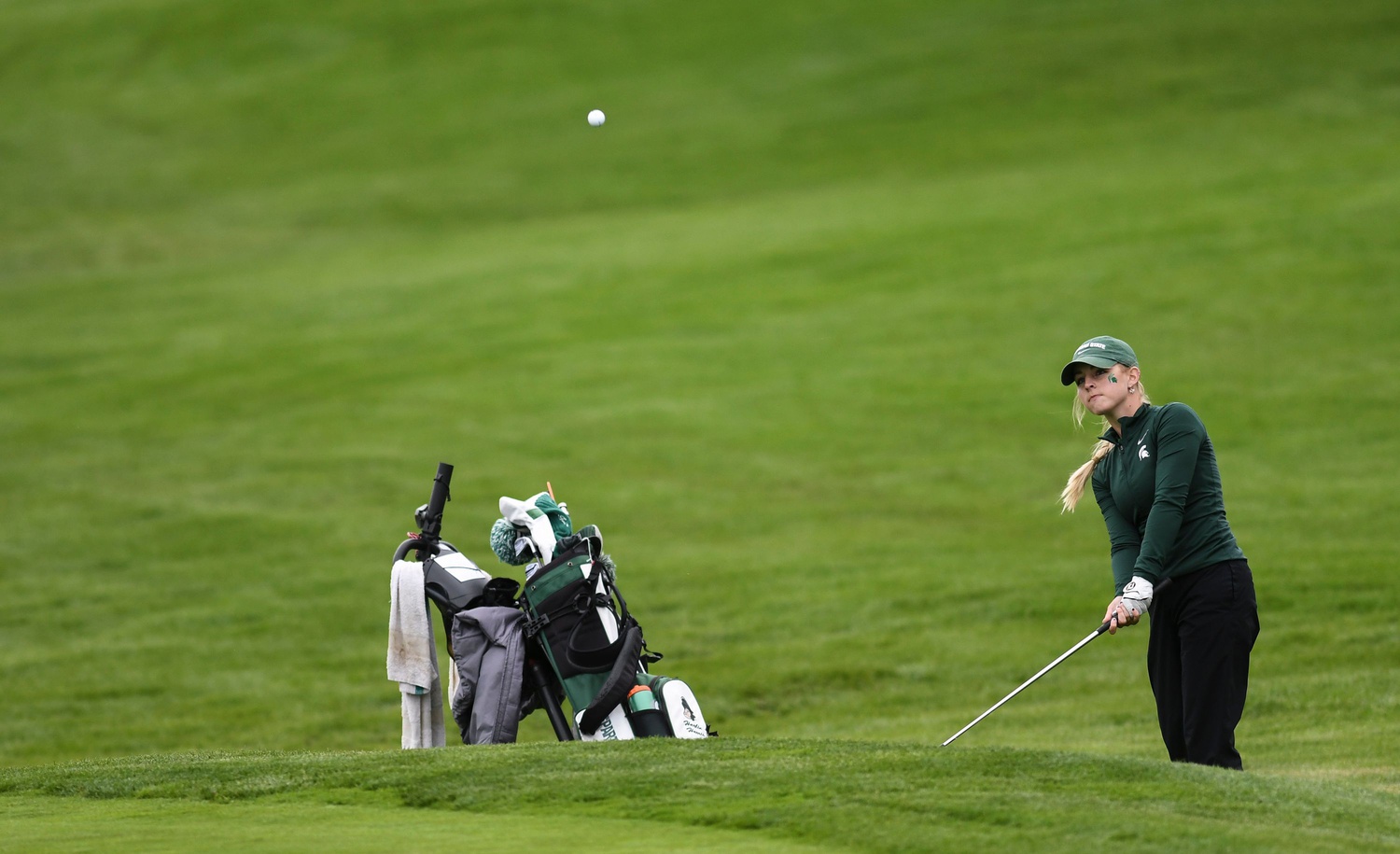 Michigan State golf is moving on. The men's and women's teams will both be competing in upcoming regionals.
The success that spring sports teams have had started with baseball and now has moved to both of the Michigan State golf teams. Both teams found out that they are headed to the regionals for college golf.
College golf has six different regionals and 13 teams make each of the regionals. That means that both the men's and women's golf team is in the top 78 teams in the country. This comes after a very successful season during Big Ten play. One of the coolest parts of these regional tournaments is that teams can play close to home. This is going to be the case for the men's team as they will be playing at Eagle Eye in Bath, Mich. This will be an advantage because, for most of them, they have probably played on the course a few times.
How did both golf teams get to being selected for regionals and where are they seeded?
The Michigan State women's golf team is coming off their finish at the Big Ten championships and they finished tied for sixth place, going +45 over the three days with their top six players playing. This is good enough to put Michigan State at No. 34 in the country. This ranking put the women's team into the Raleigh Regional which includes teams like Wake Forest, Arizona State, and Purdue.
The women's team is currently a 6-seed, which is just outside the top five that they need to get to the national championship. While they are just on the outside, Michigan State does have 54 holes to get into the national championship, and it's possible.
The men's golf team is just coming off of their finish at the Big Ten championships where they finished in ninth place by going +30 over the tournament. This put the men's team at No. 61 in the country and as a 10-seed in the regional that Michigan State is hosting. This means that the men's team has a ways to go to even qualify for the national championship but it's possible because they were able to get into the regionals. While this is not ideal, it is still great for the men's team to make it as they are representing the university.
Both the men's and women's teams are going to play another 54 holes and have a chance to play even more while representing Michigan State. While both teams are on the outside looking in on the top five of their regional, both teams do have a chance to advance. If either team advances, this will just continue the successful spring that Michigan State has had.
Best of luck to both of these teams at their regionals.
Why is Mat Ishbia ending NIL sponsorship with Michigan State?
There's a legit reason for this.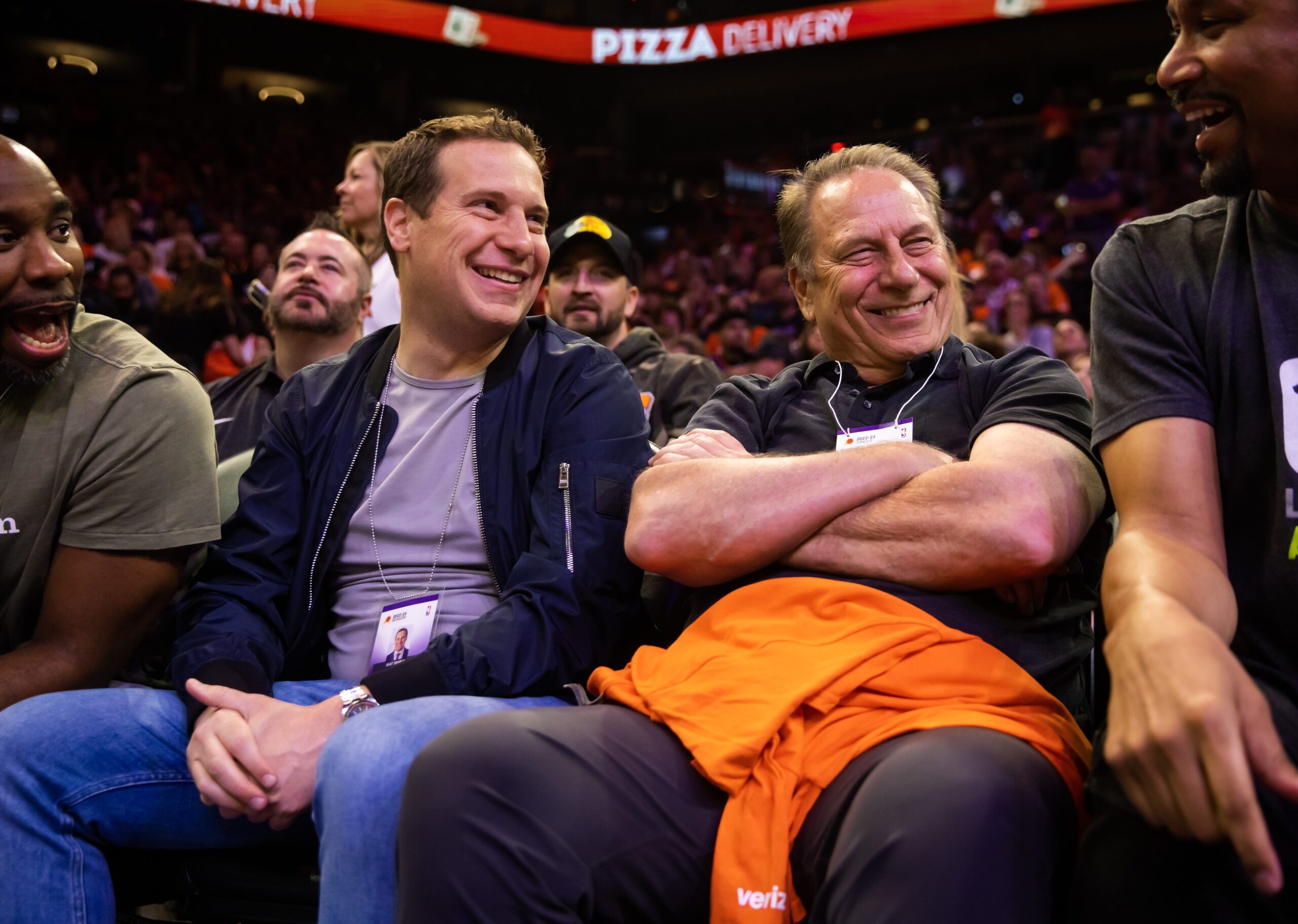 Mat Ishbia ended his NIL sponsorship with Michigan State athletics on Friday and there's a good reason why that happened.
It has been just under four months since the NBA approved Mat Ishbia's bid to become the majority owner of the Phoenix Suns and the WNBA's Phoenix Mercury. Since then, a lot has changed for the former Michigan State walk-on.
According to a press release on Friday, Ishbia is now ending his NIL agreement with the Spartan Athletic Department.
Mat Ishbia and United Wholesale Mortgage are ending NIL deals with Michigan State athletes. They were asked to do so after he purchased the Phoenix Suns and Mercury. From @kylebaustin https://t.co/ABwrVKhAkN

— Matt Wenzel (@mwenzel2) June 2, 2023
After the Name, Imagine, and Likeness regulations were placed in effect back in 2021, Ishbia's company, United Wholesale Mortgage, quickly announced a deal to be the first of its kind. The new program was to pay MSU student-athletes on the football team and men's basketball teams $700 per month. In exchange for the money, athletes would send out social media posts advertising UWM. It expanded last fall to include volleyball players as well. This was to be used as a recruiting tool. It would show that MSU's NIL programs would be competitive nationally and convince athletes to attend.
Spartan fans have speculated that the deal could have to be terminated now that Ishbia has taken over in Phoenix. That turned out to be the case. In a letter sent today, UWM stated, "As an owner of two professional sports teams, it was asked that Mat/UWM discontinue this NIL partnership to avoid any actual or perceived conflicts of interest."
Since 2020, Mat has been Michigan State's largest public donor. He has committed almost $50 million to the Spartan Athletic Department on top of these NIL programs. These funds have been used in remodeling/expanding athletic buildings, funded the construction of the new Tom Izzo Football Building, and helped get Mel Tucker's 10-year, $95 million contract extension finalized. His money has also helped build the "Spartans for Life Fund" which assists with career development and life after athletics.
Mat was a walk-on for the MSU Basketball team under Tom Izzo back in 1999. He did win a national championship with Izzo. Mat often credits his time on the team for teaching him skills needed to excel in the professional world. He became the CEO of United Wholesale Mortgage in 2013 and brought the company public in 2021 making him a billionaire. He submitted his bid to the NBA for the Phoenix Suns/Phoenix Mercury in December 2022. That bid ended up being approved and finalized for $4 billion.
MSU thanked Mat Ishbia in a statement today released from the athletic department. They said they are "deeply appreciative" of his continued support for the department and credited him for all the transformations above. UWM stated they and Mat will "continue to remain dedicated to supporting Michigan State University and their athletic programs and will continue to do so within the guardrails established."
Michigan State baseball season ends with winning record
Not a bad season for the Spartans.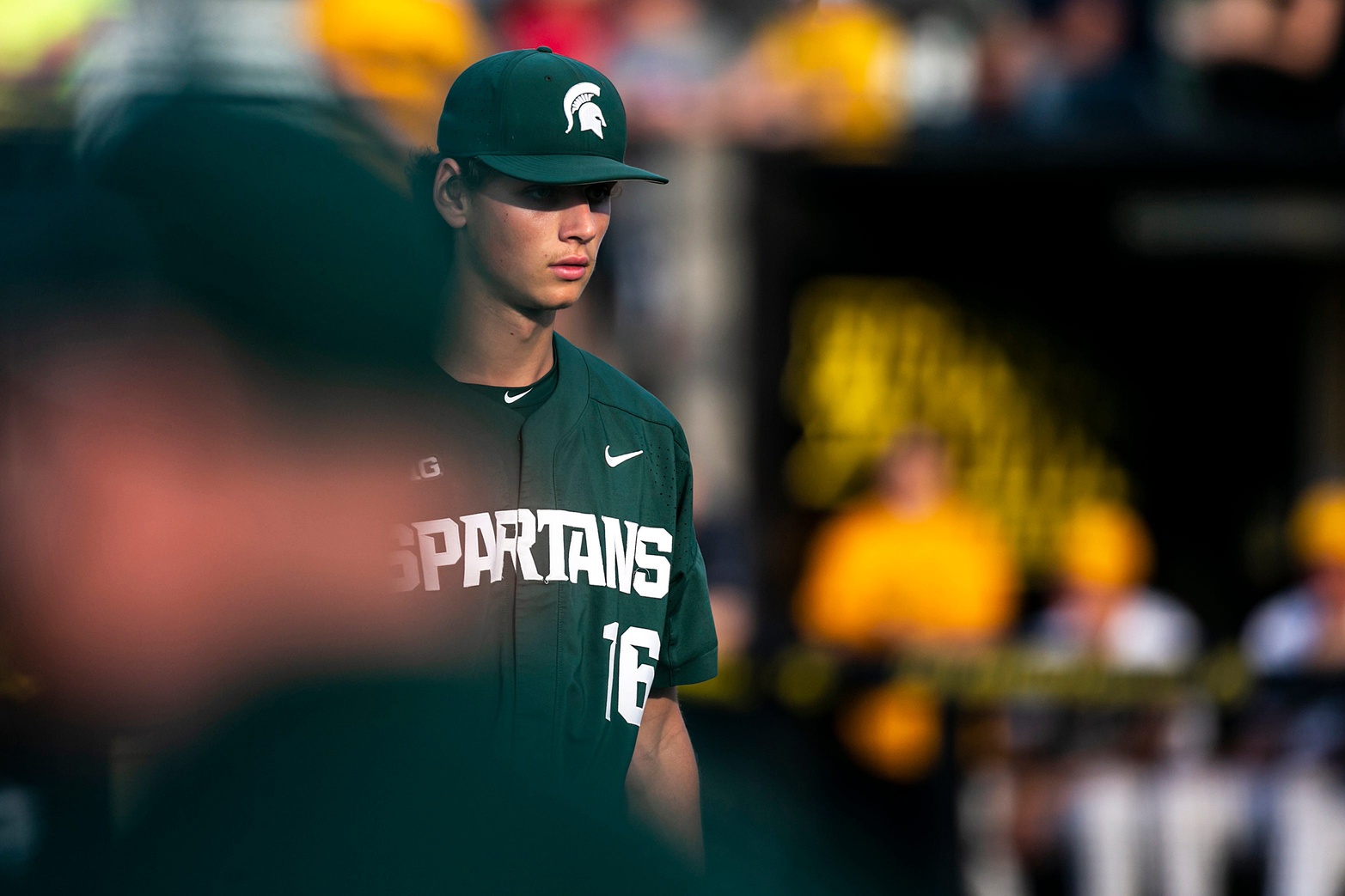 Michigan State baseball lost its second Big Ten Tournament game on Friday and was eliminated. It ends 2023 with a winning record.
With a 4-0 loss to Nebraska on Friday night in the Big Ten Tournament, the Michigan State baseball season is officially over.
There wasn't much the offense could do against Will Walsh as they were held to only four hits all night. There were moments when the offense was just one hit away or one near-home run away from tying the game but Michigan State just could not get it done and you have to tip your hat to the Nebraska pitcher.
You might look at the score and think the game was not close but there wasn't much of a difference between the two teams outside of clutch hitting. Michigan State got a great performance from its starting pitcher as he only allowed one run. This game was close until Nebraska opened the scoring back up with three runs in the eighth. Two of those runs came off of a weird bounce that went over the first baseman's head. This put Michigan State behind and it was too late for the Spartans to respond.
With this loss, Michigan State now has to look forward to next season after the successful year it just completed.
This season is something that should show fans that the program is on the right track. After years of Michigan State baseball being at the bottom of the Big Ten, this team went into the Big Ten Tournament and got an upset win, and battled against No. 1 seed Maryland and No. 4 seed Nebraska.
This team also achieved the first winning record since 2016 and an appearance in the Big Ten Tournament. It also included young players contributing all over the field and multiple players that could be drafted in the MLB draft but have the chance to come back. There will be another article about the bright future of Michigan State baseball especially with it being a young team later in the coming weeks but right now, it's important to recognize this team for a great season.
Michigan State will be losing a couple of seniors that will be missed and this isn't probably the way the team wanted to end their season, but this week's performances against the top teams in the Big Ten not only demonstrate that Michigan State can have great pitching which has been a big issue in recent history. If this team can keep the majority of their starting lineup, they will have a chance to be even better next year as the pitching staff should return mostly everyone.
Congrats to the baseball team on an improved season and I look forward to seeing what happens in the offseason for this team, as there are big decisions that have to be made for some players.
Michigan State baseball wins first Big Ten Tournament game since 2016
The baseball team is ending more droughts.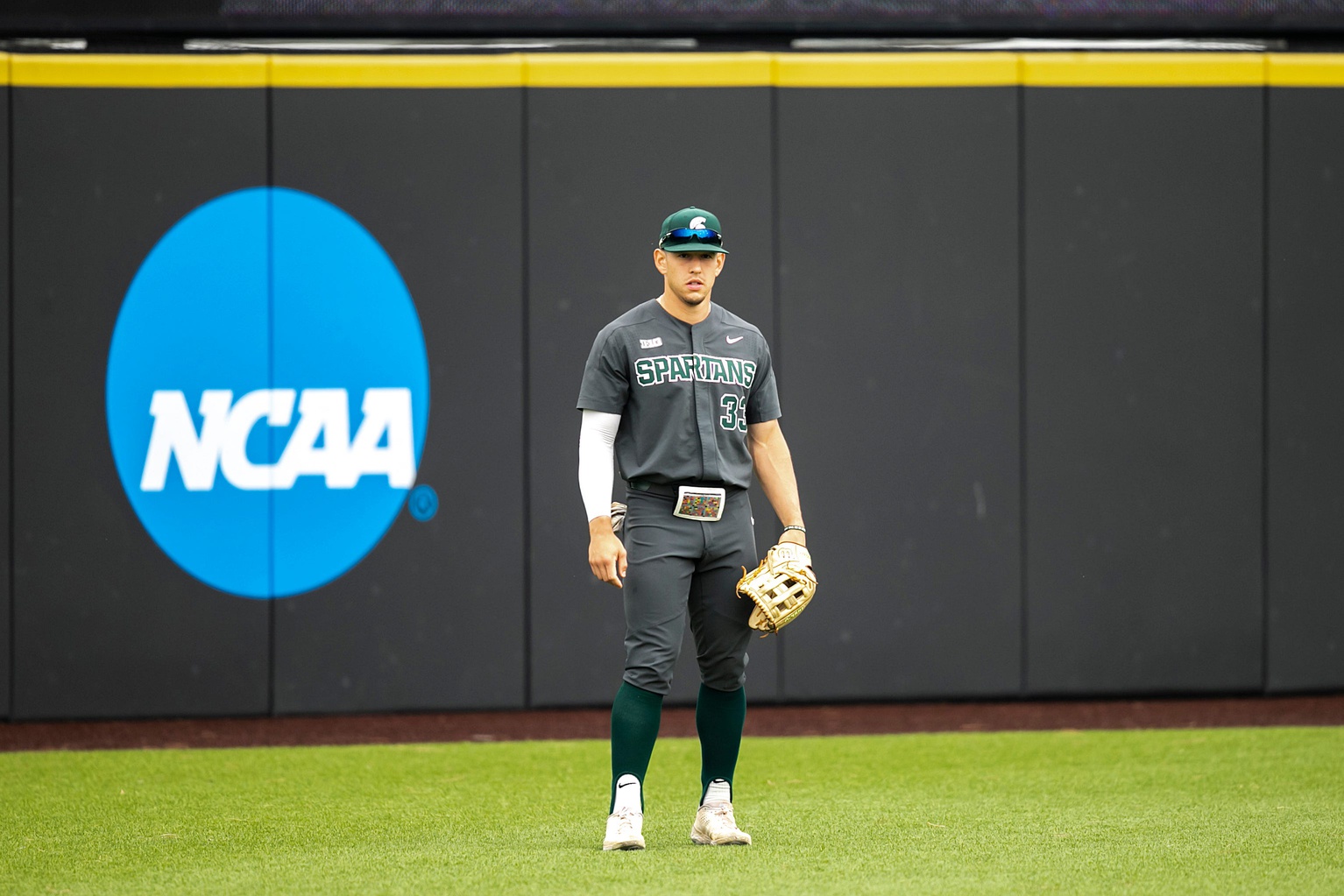 Michigan State baseball ended another long drought, winning its first Big Ten Tournament game since 2016 on Thursday.
The season of droughts ending for the Michigan State baseball team continues.
We have seen the Spartans record a winning record for the first time since 2016 and making the Big Ten Tournament for the first time since 2018. With the win on Thursday against Rutgers, the streak of not winning a game in the Big Ten Tournament ends at seven years. 
Thursday's game against Rutgers wasn't perfect. Michigan State had similar issues to what it had in its first game, which was against Maryland. Michigan State left so many players on base that it probably drove Jake Boss crazy. In both games, Michigan State left over 10 players on base and you're usually not going to win many games doing that.
While the offense did not show up, the pitching did and that is the reason they beat Rutgers. This offense has kept the team going all season but when it mattered the most, this pitching staff has done what it has needed to.
With Nick Powers' pitching performance on Wednesday, only allowing three runs to one of the most elite offenses in college baseball, to Wyatt Rush's pitching performance on Thursday, the pitching staff has kept this team in the tournament.
The pitching performance by Rush on Thursday was one that fans might not have expected. Rush, who is a senior and the typical closer, stepped into the game with bases loaded and one out with the game tied. He ended the inning by only allowing one run and gave Michigan State a chance and finally, the offense finally responded with two runs in the eighth inning. Rush came out in the bottom of the ninth and finished the job.
This win continues the season for the baseball team and shows that the program is headed in the right direction. To all the players, this is the first win they have experienced in Omaha.
If you haven't had the chance to watch this team, you should because this team is playing well against some of the best teams in the Big Ten. You also might not see a few of these players again at Michigan State and they deserve our support.
Michigan State baseball has no room for error anymore. If it wants to win the whole Big Ten Tournament, it not only has to continue to pitch well, the offense has to show up more often. If the Spartans are able to win a few more in a row, they would have a chance to be the first team to win the Big Ten Tournament from the loser bracket in a long time.
If you have time, make sure to tune into the Big Ten Network on Friday as Michigan State will look to continue its run.