Michigan State hockey ranked in top 10 nationally, 3rd in Big Ten in preseason polls
Michigan State hockey's rebirth under Adam Nightingale continues.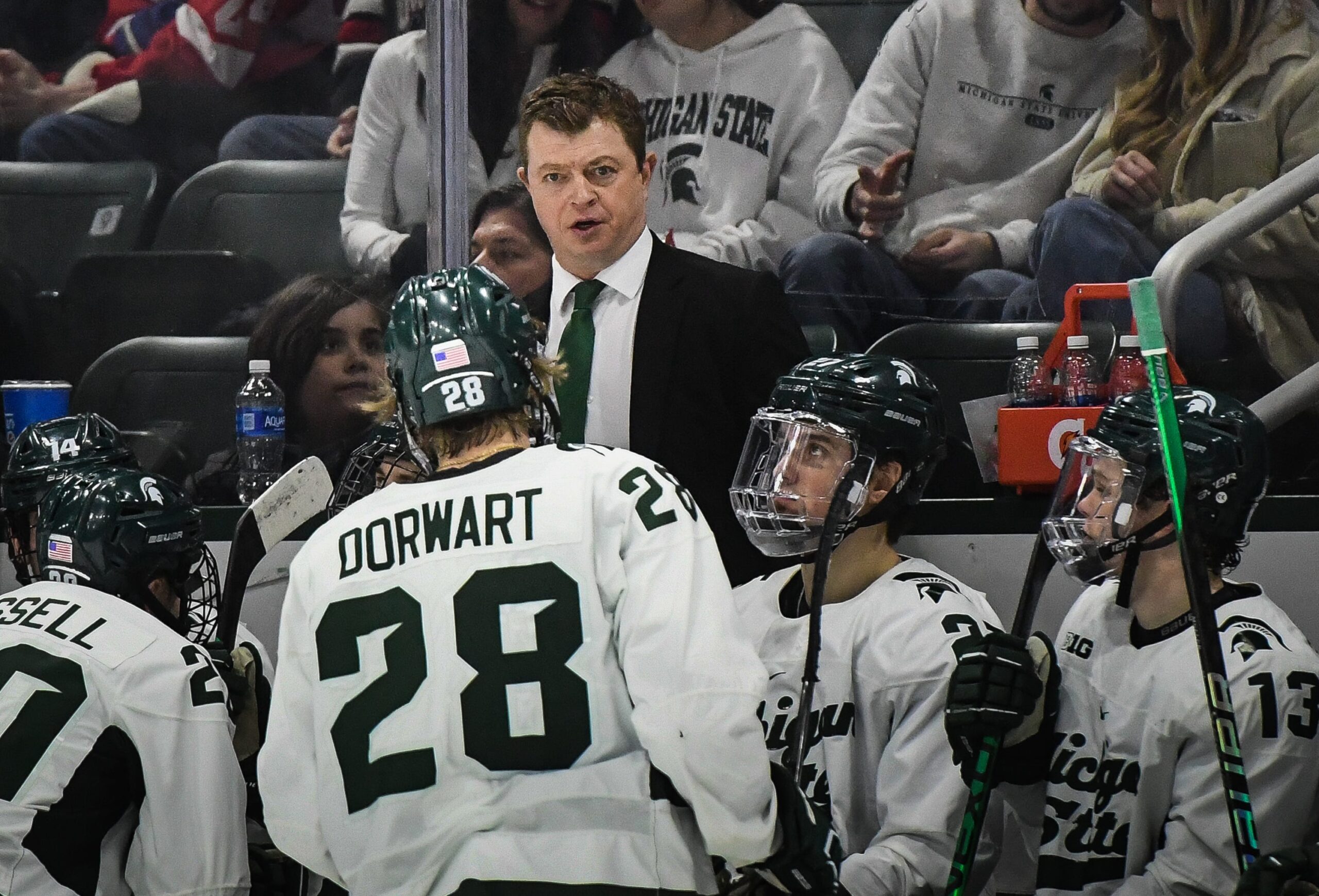 Michigan State hockey looks to be on the rise under Adam Nightingale, ranked No. 9 nationally in the preseason polls.
The US College Hockey Organization released its preseason top 20 on Monday, and Michigan State hockey came in at No. 9 in the country. This comes a few days after landing the top 2007 American-born prospect, Cullen Potter. 
Michigan State had its best season in a while in year one of the Adam Nightingale era. He delivered a win over Michigan, beat Notre Dame in the quarterfinals of the Big Ten Tournament, and it was in contention to make the NCAA Tournament. This year's team is ready to take the next step. Big Ten coaches voted that Michigan State will finish third in the conference, which would be their best result since 2014-15. Minnesota and Michigan were first and second, respectively. 
The team is still searching for its first NCAA Tournament appearance in 11 years. With one of the top recruiting classes in the country, several impactful transfers, and plenty of hype around the team, it appears this is the year fans can expect it to happen. 
Among the fresh batch of talent is Detroit Red Wings second-round pick Trey Augustine who is expected to thrive as the new starting goalie. Augstine posted a .926 save percentage and a 29-1-2 record as a goalie for the US National Under-18 team last year. 
Michigan State also adds Red Savage, another Red Wings draft pick and center who transferred from the Miami Redhawks. Savage earned 14 points in 32 games last season. 
Nightingale also has brought in defenseman Artyom Levshunov, hailing from Belarus. Only 17 years old, Levshunov is projected by some to be a top-five selection in the 2024 NHL Draft. He played for the Green Bay Gamblers of the USHL last year, racking up 42 points in 62 games. 
The future is bright for Spartan hockey. They begin their quest for both a Big Ten and national championship against Lake Superior State on Oct. 7-8.